Nick's 50's Diner (West Palm Beach)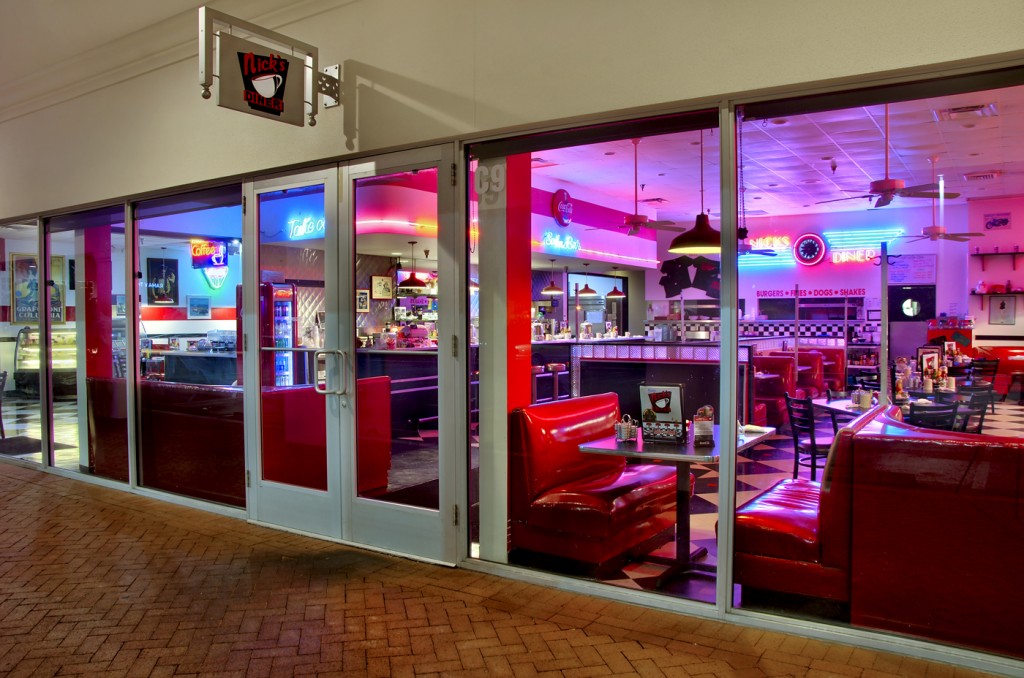 ***** Nick's 50's Diner, 1900 Okeechobee, West Palm Beach, Florida 33409, (561) 471-3155.
For our purposes we're gonna call Nick's 50's Diner an "out of sight, out of mind" diner joint!
Jeff Eats first told you guys about Nick's 50's Diner way-back on December 8, 2008- that "story" is reprinted down below…until yesterday morning, Jeff Eats hadn't been back to Nick's. Why the hiatus?- (back in 2008, I loved the joint's food/service/prices, table/booth/counter seating, 50's decor), like I said a few seconds ago, I'm kinda thinking "out of sight out of mind."- Something like, I live in Boca Raton and Nick's in West Palm Beach!
Anyway…
Yesterday, Jeff Eats and Mrs. Jeff Eats did breakfast- and the joint totally killed! Delicious western omelette and scrambled eggs/bacon toasted sandwich. Super pleasant service. Constantly filled coffee cups (for what it's worth, Mrs Jeff Eats said that I should tell you guys- that the coffee was absolutely delicious).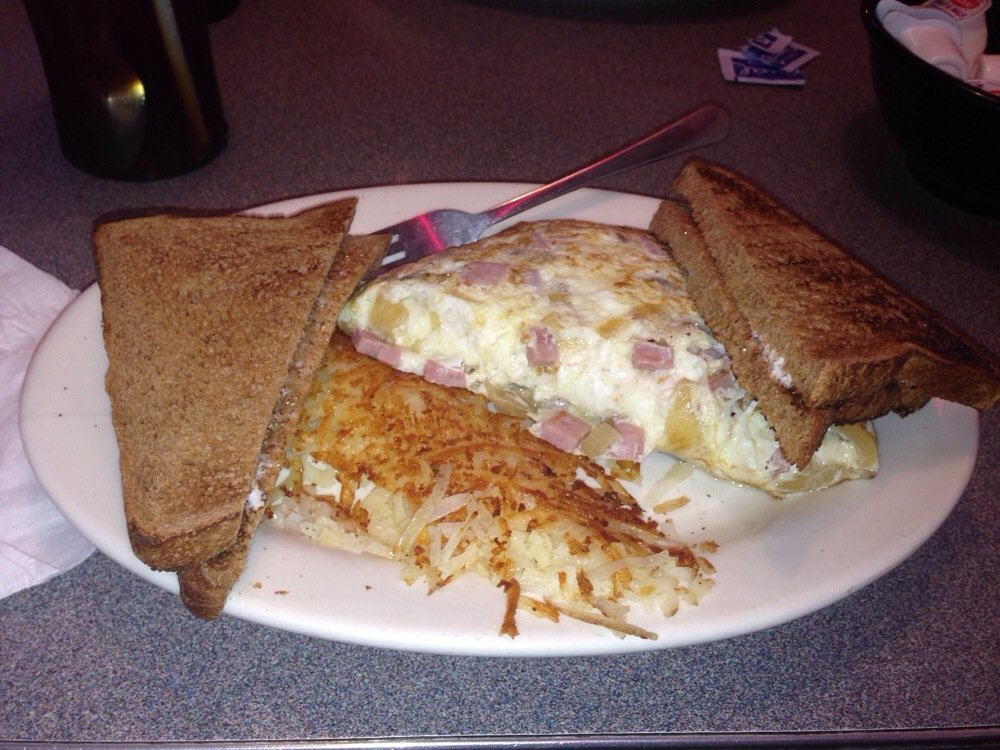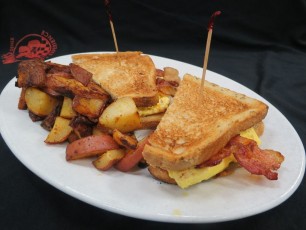 Long story short,
If you're into top-notch "mom & pop" diners- then you gotta try Nick's 50's Diner!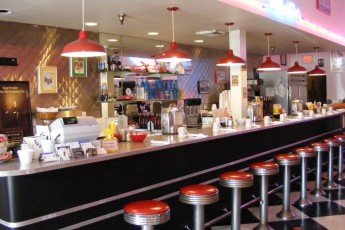 Posted December 8, 2008
*****  Nick's 50's Diner, 1900 Okeechobee Boulevard, West Palm Beach, Florida 33409 (561) 471-3155.
Nick's name says it all…50's diner…well almost, Nick's has been around something like 25 years, so you do the math.
Anyway…check Nick's website at www.nicks50diner.com for menu/loads of pictures and you'll know exactly what this joint is all about.
Nick's is a great place for a "diner" breakfast or lunch. Nothing fancy…good food-good prices-pleasant wait-staff. The menu is loaded with breakfast-stuff, salads, soups, burgers, sandwiches, meat/seafood/chicken entrees, shakes/malts/ice cream/desserts. My personal favorites, grilled cheese with bacon, chicken fried steak, double cheeseburger and the meatloaf.
If 50's-diner "look and food" is your bag (it's mine)…you will really enjoy this joint. Nick's is open for breakfast-lunch… Monday-Saturday 7am-3pm and Sunday 8am-2pm.