THE ALL DONUT DIET AGAIN!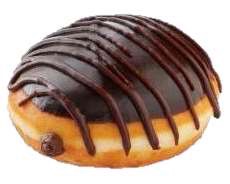 * THE All DONUT DIET AGAIN!
I gotta tell you guys that this "internet thing" is a great invention…
To prove Jeff Eats' point- this morning after eating 3-Krispy Creme Doughnuts (Original Glazed, Double Dark Chocolate, Cinnamon Sugar) with 2-cups of black coffee- I was thinking as to whether or not- this was a "fattening outing"- and low and behold look at this great 2011 article "All DONUT DIET" that I found! Just between you guys and Jeff Eats, I already did a 12/8/14 story on the ALL DONUT DIET- but, this morning"s 3- Krispy Kreme Doughnuts convinced me to "repackage" an old Jeff Eats' tale for you!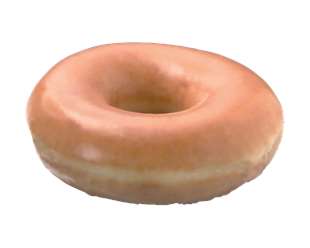 Just between us, if I "didn't" have Mrs. Jeff Eats on my ass- and didn't have to "find" you guys new joints to try- I'd take a shot at this "diet." Think about it, what's the worse thing that could happen?
Anyway…before we get to the "diet"- you guys ever wonder why sometimes they're called donuts and other times they're called doughnuts?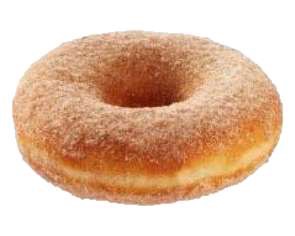 * ALL DONUT DIET
(weeklyworldnews.com)
By J.B. Smitts on January 2, 2011
MIAMI, FL – Doctors at the University of Miami have discovered the best way to shed pounds in 2011 – eat donuts!
The All Donut Diet was created by nutritionists at the University of Miami. It was designed for people who want to lose weight but don't want to give up the delicious taste of fried, fatty foods.
"With this diet, you won't have to give up the foods you love just to lose weight," said Dr. Raphael Moses, Deputy Chair of the Nutrition Department at the University of Miami. "You can still eat all the chocolate glazed, jelly-filled, sugar-coated donuts you want, without having to worry about things like exercise or healthy foods."
The All Donut Diet is under the category of an "all you can eat" nutrition system, which means that a dieter can eat as many donuts as he wants, as long as he doesn't eat any other food and drinks only water.
"Donuts are the perfect diet food," said Dr. Moses. "They're almost 65% air, which means there low in calories and won't clog your arteries. They contain sugar, flour, and oil – all of which come from vegetables products."
"They're essentially a well-balanced meal in the shape of tasty, deep-fried circle," added Dr. Moses.
Dieters on the All Donut Diet must follow a strict eating schedule for twelve weeks. During that time, they won't consume anything but donuts and water. What kinds of donuts don't matter, say scientists, as long as the dieter eats more than two dozen a day.
"I lost 50 pounds in three months," said Julio Ortega, a Miami-based graphic designer and one of the first people to experiment with the All Donut Diet. "It completely changed my life. I used to worry about having to eat all those nasty fruits and vegetables, but now I can eat donuts all day and shed pounds like crazy!"
Nutritionists across the country agree that the All Donut Diet might be one of the best new diet trends of 2011. Even some of the nation's top celebrities are joining in on the craze.
"If you want to loose some flab in 2011, the All Donut Diet is the way to go," said Jillian Michaels, the celebrity trainer on NBC's The Biggest Loser. "Next season, we're making sure all of our contestants follow it."
Scientists at the University of Miami say that the All Donut Diet is not for people who want to slowly and steadily over the course of a year. It is only for people who want to lose drastic amounts of weight as quickly as possible.
If you're going to try the All Donut Diet as part of your New Year's Resolution, make sure you consult with a health professional before starting.