Commodores (Seminole Coconut Creek Casino- Coconut Creek)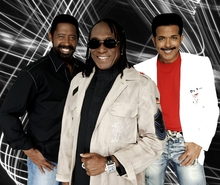 * Commodores.
The legendary-Grammy winning funk/soul band the Commodores- are set to play The Pavilion at the Seminole Coconut Creek Casino on Sunday, April 3, 2016 at 7pm.
Lionel Ritchie or no Lionel Ritchie (the group was formed in 1968, Ritchie left in 1983)- the Commodores put on a spectacular show that you don't want to miss! For you history buffs out there, the Commodores won their first Grammy for "Nighshift" in 1986…
Trust Jeff Eats- the group puts on a tremendous show!
You can purchase tickets at…commodoreslive.com.
No ifs, ands or buts- this will be a SRO situation!