Charlie Daniels Band & The Marshall Tucker Band (Pompano Beach Amphitheater- Pompano Beach)
This article first appeared on October 29, 2015. Jeff Eats just checked the box-office (pompanobeacharts.org and goldstar.com (discount tickets) and there are a handful of good seats left. No question in my mind, this is gonna be a SRO "situation"- so if you wanna go, do what you gotta do! You can catch tickets at theamppompano.org.
Posted October 29, 20015
* Charlie Daniels Band & The Marshall Tucker Band.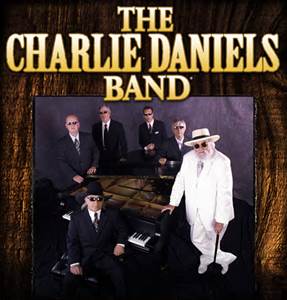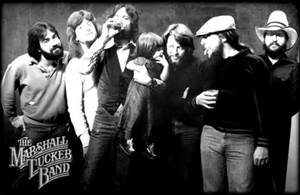 Jeff Eats is thinking- that you guys now know about a great upcoming concert at the Pompano Beach Amphitheater literally- before anyone else does (except of course for Jeff Eats, Mrs. Jeff Eats, Jeff Eats' cousin Bobby, Jeff Eats' friend Lauren, all of the kids who were in Jeff Eats' 3rd grade class at P.S. 179 in Brooklyn, The Amp's staff, artists, artists' reps)- Now, you may be wondering how Jeff Eats knows! Come on- you guys know, that I know people! You can catch tickets at pompanobeacharts.org and "right now" EVERY SEAT IS AVAILABLE!
The Skinny:
Charlie Daniels Band & The Marshall Tucker Band
Friday, March 11th
Concert: 7:30pm | Doors: 6pm
The Amp (Pompano Beach Amphitheater)
Tickets: pompanobeacharts.org $48-$78. Service and credit card charges may apply.


from pompanobeacharts.org
Charlie Daniels Band
"Few individuals have symbolized the South in popular culture as directly and indelibly as Charlie Daniels."
-
Encyclopedia of Southern Culture
When you hear a classic Charlie Daniels Band performance like "The Devil Went Down to Georgia," you hear music that knows no clear genre. Is it a folk tale? A southern boogie? A country fiddle tune? An electric rock anthem? The answer is, "yes" to all of that and more. And the same goes for "In America," "Uneasy Rider," "The South's Gonna Do It," "Long Haired Country Boy," "Still in Saigon," "The Legend of Wooley
Swamp," and the rest of a catalog that spans 50 years of record making and represents more than 20 million in sales.
Charlie Daniels is partly Western and partly Southern. His signature "bullrider" hat and belt buckle, his lifestyle on the Twin Pines Ranch (a boyhood dream come true), his love of horses, cowboy lore and the heroes of championship rodeo, Western movies, and Louis L'Amour novels, identify him as a Westerner. The son of a lumberjack and a Southerner by birth, his music – rock, country, bluegrass, blues, gospel – is
 quintessentially Southern.


The Marshall Tucker Band
After blazing concert trails across the United States for four years, The Marshall Tucker Band (MTB) took a mighty leap in November of 1976 when they crossed the Atlantic and hit Europe for the first time.
The group's style combined rock, country, and jazz and featured extended instrumental passages on which lead guitarist Toy Caldwell shone. They gained recognition through a tour with the Allman Brothers Band and found significant success during the course of the '70s, with most of their albums going gold. Their peak came with the million-selling album Carolina Dreams and its Top 15 single "Heard It in a Love Song" in 1977.
Parking directions:
From I-95:
Take I-95 and get off on Atlantic Blvd. and head east. Turn north onto N. Dixie Hwy / 811. Take a right onto NE 10th St. Follow concert signs.
From US-1:
Take US-1/N. Federal Hwy to NE 10th St. and head west. Follow concert signs.