Win 2 Tickets To: Aaron Neville with funky METERS and Spred the Dub (Pompano Beach Amphitheater- Pompano Beach)
This article first appeared on February 23, 2016.
* Win 2 Tickets To: Aaron Neville with funky METERS and Spred the Dub.
Real simple rules…
Be the 30th "Comment" posted and you win the tickets. Only 1- "Comment" per reader per day (IP Adresses don't lie). "Comments" will not be published until Jeff Eats has a winner. If 30 "Comments" aren't received by April 3, 2016, #29, #28, #27 so on and so forth will be the winner.

Posted January 21, 2016
* Aaron Neville with funky METERS and Spred the Dub.
For you guys who have been living on Mars, Venus, Pluto, Jupiter or Uranus…for the past 50 years, Aaron Neville has been one Earth's greatest R&B singers!
All Jeff Eats can tell you is- GO!- This is gonna be some show! This will definitely be a SRO situation!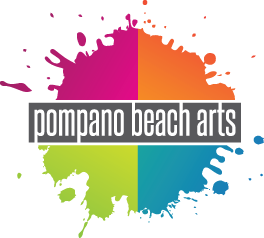 The Skinny:
Aaron Neville with funky METERS and Spred the Dub
On Sale Date: Friday, Jan 29, 2016 10 am
Ticket Prices: $45-$73, Ticketmaster.com
Concert Date: Friday, April 8, 2016 Time: 7:30pm
More information: www.pompanobeacharts.org
from pompanobeacharts.org
The Amp, The Pompano Beach Amphitheatre, is proud to present one of the world's finest singers, Aaron Neville, who will be live in concert on Friday, April 8th along with a special set by his brother Art Neville's band, funky METERS and South Florida band Spred the Dub. Tickets are available January 29th at 10 am at Ticketmaster.
The Grammy-Award winning artist is revisiting the music he grew up with and adding a few spins along the way. His current CD, MY TRUE STORY, is a collection of twelve classic doo-wop numbers, performed in his utterly inimitable vocal style, and co-produced by Blue Note President Don Was and Keith Richards.
The selections on the album include classics by such vocal-group giants as Little Anthony and the Imperials ("Tears on My Pillow"), Hank Ballard and the Midnighters ("Work With Me, Annie"), and the Drifters ("Money Honey," "Under the Boardwalk," "This Magic Moment"). To Neville, though, these songs weren't just the soundtrack to his youth; they became the underpinning for all of the remarkable music he has created across five decades.
"I attended the university of doo-wop-ology," he says. "Anything I do has got some doo-wop in it. It's just part of me—it's the texture that I'm singing in, it's the endings, it's the harmonies. At 3 o'clock in the morning, I wake up with a doo-wop song going in my head and I can't go back to sleep because I'm singing it over and over."
MY TRUE STORY represents a culmination of Aaron Neville's incredible career, which has seen him move seamlessly back and forth between solo work and his role in the first family of New Orleans music, the Neville Brothers. His first hit single was the landmark "Tell It Like It Is," which held the Number One spot on the R&B charts for five weeks in 1967. He went on to win Grammy Awards for his triple-platinum 1989 collaboration with Linda Ronstadt "Cry Like a Rainstorm, Howl Like the Wind," and reached the Country charts with the title track of 1993's "The Grand Tour." A member of the Louisiana Music Hall of Fame, his most recent project was the gospel album "I Know I've Been Changed" in 2010.
funky METERS:
Formed during an informal jam during the 1989 New Orleans Jazz and Heritage Festival, Art Neville and George Porter, Jr., founded what would be the core of the funky METERS. The history of founding members Art Neville and George Porter Jr. dates back to 1967, when keyboardist, Art recruited bass player, George, drummer Joseph (Zigaboo) Modeliste and guitarist Leo Nocentelli to form The Meters. In their 31-year history, The Meters have grooved their way around the globe. They have toured with such talents as The Rolling Stones, and have been a studio band for such diverse artists as Dr. John, Paul McCartney, Robert Palmer, and Patti Labelle. The original Meters disbanded in the late 70's. Today founding members Art Neville and George Porter Jr., are joined by New Orleans native Brian Stoltz on guitar and Terrence Houston on drums and are known officially as the funky METERS. funky METERS tap into the roots of The Meters musical heritage while taking the sound well into the future. Their trademark sound blends funk, blues, and dance grooves with a New Orleans vibe.
Spred the Dub:
Formed in 2007, Spred The Dub has been keeping crowds dancing all over South Florida with their own brand of "Good Time Reggae" music – infusing elements of soul, funk and R&B with a foundation of rocksteady, ska and roots reggae to create sonic landscapes and massive drum & bass rhythms. They have been hard at work making a name for themselves, playing stages all over the state…from local beach bars to club venues, opening for national touring acts like Dirty Heads, The Green, Passafire, and The Movement, as well as reggae legends like The Skatalites, Eek-A-Mouse, Black Uhuru and Yellowman. Their sound is perfect blend of "new style" and "old school" that is sure to get people in the party mood.