SARGE 50 Shades of Oy Veh (Boca Black Box- Boca Raton)
This article first appeared on February 25, 2016. Jeff Eats just checked bocablackbox.com and goldstar.com and there are still a handful of tickets available. I'm kinda thinking SRO situation here, so if you wanna go, do what you gotta do!
Posted February 25, 2016
* SARGE 50 Shades of Oy Vey!
Sarge, one of America's funniest "clean" national headling comedians brings his hilarious act- to the Boca Black Box on Saturday, March 5, 2016 at 8pm.
If Sarge doesn't crack you up – you don't know what funny is!
The Skinny:
SARGE 50 Shades of Oy Veh
Saturday, March 5, 2016 (8pm)
Boca Black Box
8221 Glades Road, Boca Raton, Florida 33434
Box Office: (561) 483-9036
Tickets: bocablackbox.com (goldstar.com for discount tickets)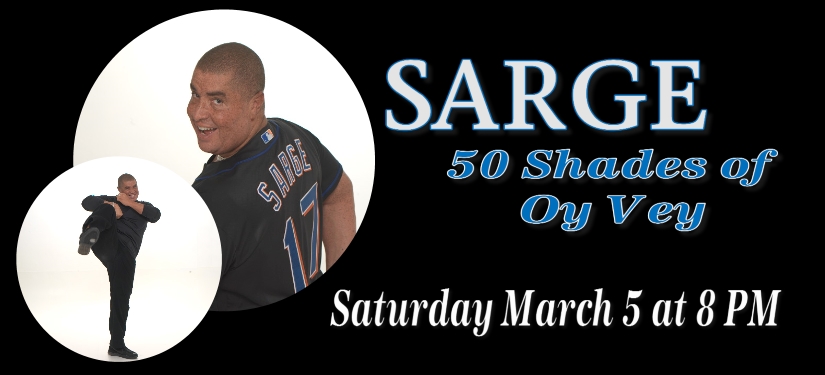 from Boca Black Box
A triple-threat comic-singer-pianist, Sarge is an all-around entertainer who's known for his wry sense of humor, spot-on impressions and exceptional piano skills. Now you can enjoy all-new material for his new show, 50 Shades of… Oy Vey, On its way to Boca Black Box Center for the Arts.
Before becoming a stand-up, Sarge wrote, produced and performed for Fox's Best Damn Sports Show Period and worked for ABC Wide World of Sports. During his comedy career, he's opened for musicians such as Aretha Franklin and Wayne Newton, and was featured in the Garry Marshall comedy New Year's Eve.