Dave Konig- Hebrew School Dropout ( Boca Black Box- Boca Raton)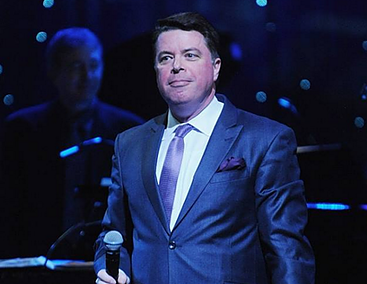 * Dave Konig- Hebrew School Dropout.
There is an old Latvian saying- "Don't look a gift horse in the mouth."
With that in mind, this coming Monday, February 29th at 8pm -3 time Emmy Award winning comedian Dave Konig will be appearing at the Boca Black Box in Boca Raton. Trust Jeff Eats when I tell you that you do-not want to miss seeing Konig who is definitely one of America's funniest "clean" national headlining comedians currently working the casino/country club/cruise ship/convention/comedy club circuit!
Right about now, you may asking "Hey Jeff Eats, how does "gift horse" enter the equation here?" Real simple, Konig who recently sold out Atlantic City's- Borgata Hotel Casino & Spa 1/22/16-1/24/16 as well as a Boca Raton 2/26/16 private event is scheduled to play Donald Trump's- Mar A Largo Club in Palm Beach on Tuesday, 3/1/16…so your "gift horse" is that you get a shot to see him Monday, February 29, 2016 at 8pm at the Boca Black Box in Boca Raton! Capice!
Not trying to be too repetitious, but trust Jeff Eats when I tell you – that Dave Konig is brilliantly funny and that you don't want to miss him!
Let me give you…
The Skinny:
Dave Konig- Hebrew School Dropout
Boca Black Box
8221 Glades Rd #10, Boca Raton, FL 33434
MONDAY, FEBRUARY 29, 2016 (8pm)
8:00 PM — 10:00 PM
TICKETS: bocablackbox.com (also check goldstar.com for discount tickets)
BOX OFFICE: (561) 483-9036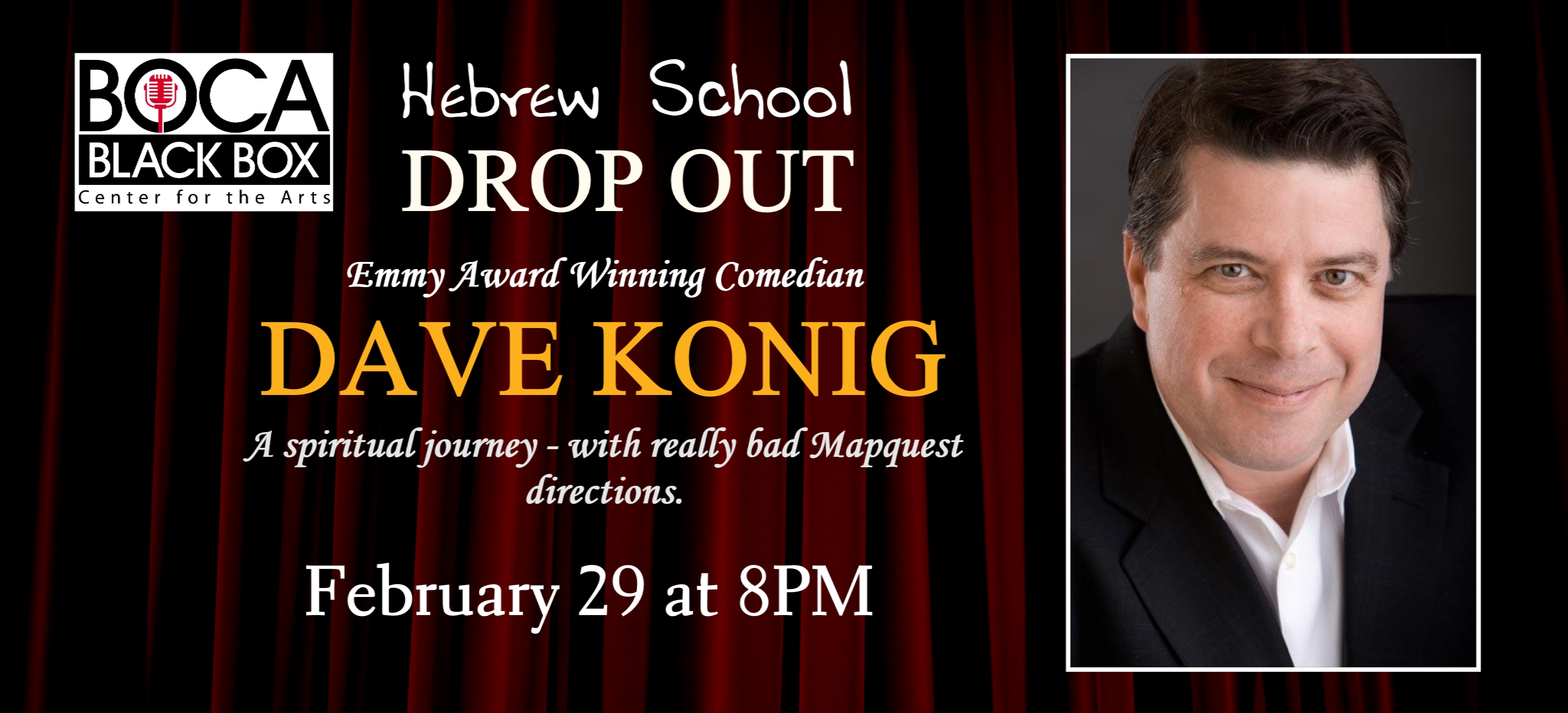 from davekonig.com
HEBREW SCHOOL DROPOUT
OR: How I Converted From Judaism To Catholicism And Back To Judaism AND Lost Those Stubborn Last 10 Pounds!
Dave Konig is a three-time Emmy Award winning comedian known for his many TV appearances. Louie C.K. fans know Konig as "Matchie" the club owner on the hit show Louie on FX. Late night TV comedy fans know Konig from talk shows like Red Eye With Tom Shillue on Fox News, and as the host of the infamous HBO comedy series Hardcore TV. Konig won his Emmys for his funny "man under the street" reports on the TV series Subway Q & A, and hosted and produced the cult hit talk show parody The Dave Konig Show for USA Networks.
The New York Times calls Konig's stand up act "laugh out loud funny and lightning fast." Konig is a comedy powerhouse, whether headlining nationally or starring in his own critically acclaimed hit Off-Broadway solo shows Addicted To Show Business and Hebrew School Dropout. A veteran comic, Konig regularly knocks 'em out at casinos (Foxwoods, Mohegan Sun, The Borgata, Fallsview, Turning Stone), cruise ships (NCL, Royal Carribbean, Holland America) and is a favorite on the Friars Club Roasts, skewering stars like George Takei and baseball legends Goose Gossage, John Franco, Jim Bouton, and Rusty Staub.
Beginning his theatrical career as an obnoxious young child actor, Dave Konig went on to star on Broadway as the skirt-chasing deejay "Vince Fontaine" in the long running Broadway musical revival of Grease. His lengthy theatrical resume includes starring roles in New York productions of The Odd Couple, An Enemy of the People, Sugar, and many more.
A comedy star across all platforms, Konig's new web series Addicted To Show Business was called "hilarious" by Comedywire. Why Animals Sleep So Close To The Road & Other Lies I Tell My Children, a TV sitcom based on the books of his wife humorist Susan Konig, in now in pre-production, and in 2016 Dave Konig's first novel Good Luck, Mr. Gorsky will be published by Willow Street Press.