Shiver's BBQ (Homestead)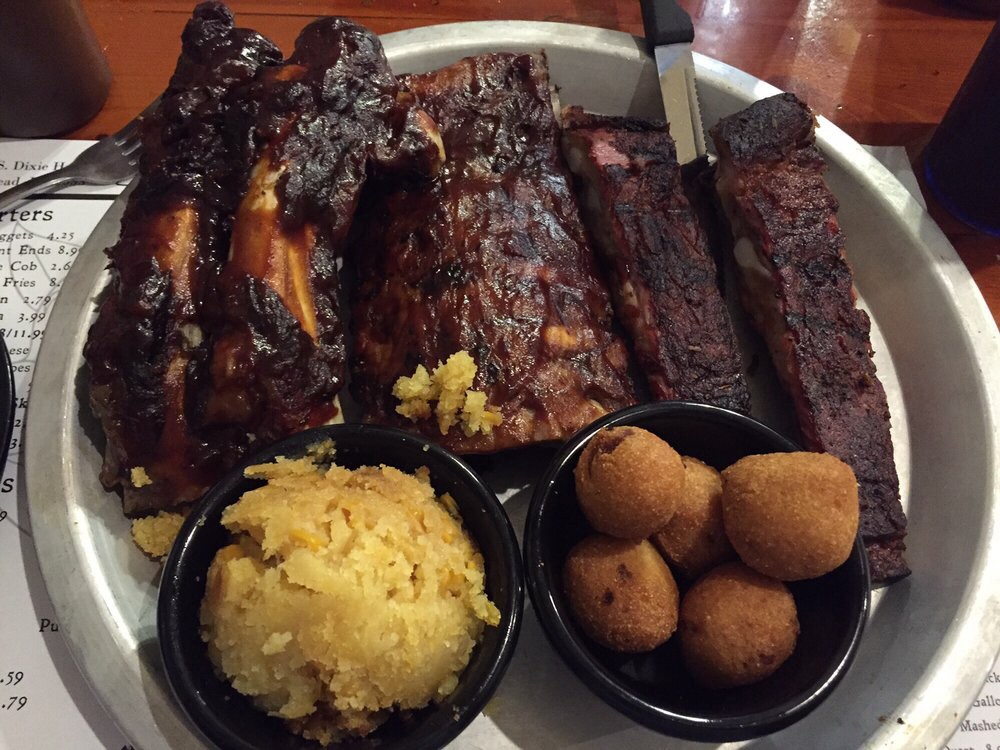 ***** Shiver's BBQ, 28001 South Dixie Highway, Homestead, Florida 33033, (305) 248-2272.
Every so often Jeff Eats gets asked, "What's one of your best bbq joints?"
Just so you know, it's Shiver's BBQ- the only problem I got with the joint is that it's in Homestead and Jeff Eats lives in Boca Raton! Trust me, BIG DRIVE!
Long story short, Jeff Eats and Mrs. Jeff Eats "just" finished eating lunch there…bbq babyback ribs, bbq beef ribs, bbq chicken, corn nuggets, cornbread soufflé, sweet potato souffle, corn on the cob, French fries- everything was dynamite!
Jeff Eats first told you guys about Shiver's on September 18, 2011…like I said earlier, Big Drive!
All I know, if Shiver's was closer to my Boca Raton home, I'd "literally" be eating in the joint all the time!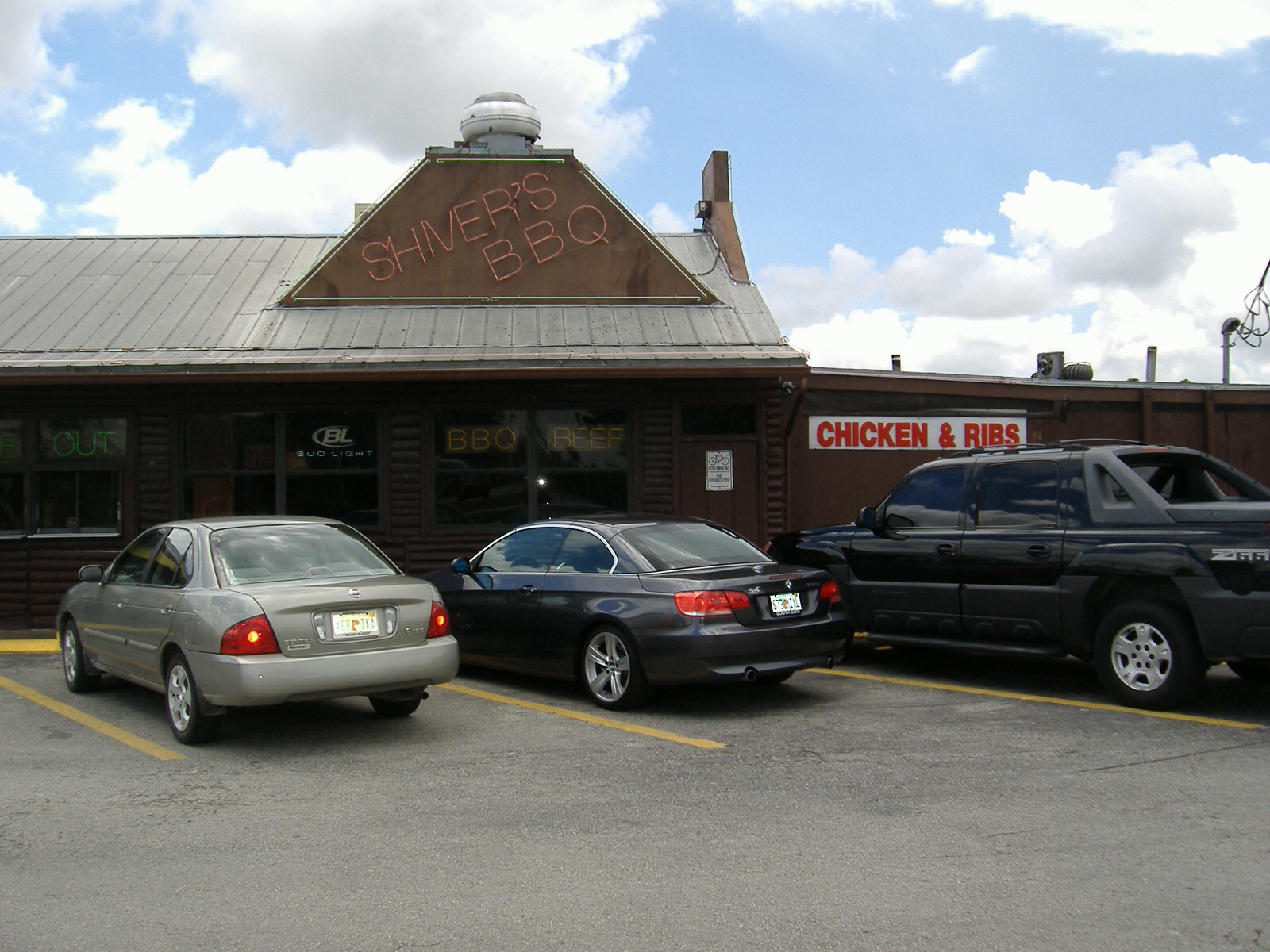 Posted September 18, 2011
***** Shiver's BBQ, 28001 South Dixie Highway, Homestead, Florida 33033, (305) 248-2272.
Let's play Southerner…got a great bbq joint for you, Shiver's BBQ in Homestead. Shiver's has been around for something like 50 years. Just so you know, we are talking "smoked goods" here—so, if the sweet sauces of Tony Roma's or Bobby Rubino's are your game–come prepared! Personally, I'm not a huge smoked-fan…but Shiver's like the Three Pigs, has the formula for Just Right. You can check menu/prices at www.shiversbbq.com.
Shiver's got a cute idea going…you eat at long picnic tables which line the joint. So in theory, you "could" be eating with strangers. Over the years, I've seen this seating thing done at other joints—Shorty's B-B-Q in Miami (9200 South Dixie Highway) which has been around since 1951, has a similar setup (see review 7/10/08)…I also remember eating in a few Amish joints in Lancaster, Pennsylvania—they had "group" seating, but also had family style portions—but that's a whole 'nother story.
A recent outing had me doing…corn nuggets, macaroni & cheese, cornbread souffle, french fries, babyback ribs, bbq chicken, pulled pork. Let me make this real-simple…Shiver's BBQ is right-up there with the best bbq joints that- this originally from Brooklyn boy has ever eaten in. Everything was outrageously delicious.
Y'all–Shiver's is a homerun.
Shiver's BBQ is open Sunday-Thursday 11am-9pm and Friday-Saturday 11am-10pm.