DISH OF THE WEEK (Sunday- 2/21/16- Johnnie Brown's- Delray Beach)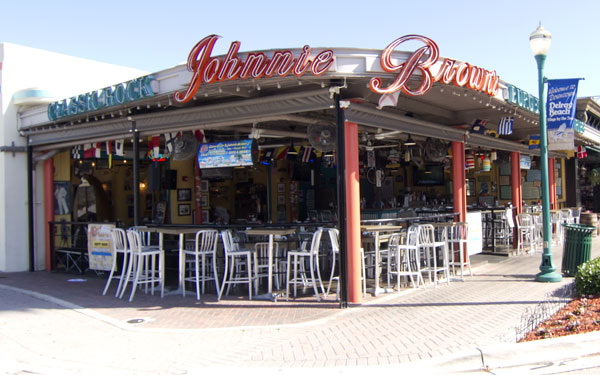 ***** DISH OF THE WEEK (Sunday- 2/21/16).
One of Jeff Eats' favorite menu items…
CLASSIC "FLAT GRIDDLE" ANGUS SLIDERS
$9.99 (3 mini angus burgers topped with cheddar/grilled onions/ketchup/mustard/pickles, side of French fries)
Johnnie Brown's
301 East Atlantic Avenue
Delray Beach
(561) 243-9911
johnniebrowns.com
Latest Review: 12/12/09
Johnnie Brown's is a really cool sports bar. The joint makes absolutely delicious angus sliders. Those sliders come with a side of French fries-which between you guys and me- kinda "suck"- But, the sliders more than make up for the crappy- bland tasting-definitely from a "frozen" bag fries (trust Jeff Eats, they look better than they taste). While I'm on the subject of food, Johnnie Brown's -3 cheese grill sandwich is amazing delicious and its BBQ baby back ribs are real good. Throw in live music every night, tons of tvs, hip young waitstaff and great views of Alantic Avenue for "people watching" and you got a joint that- you gotta try!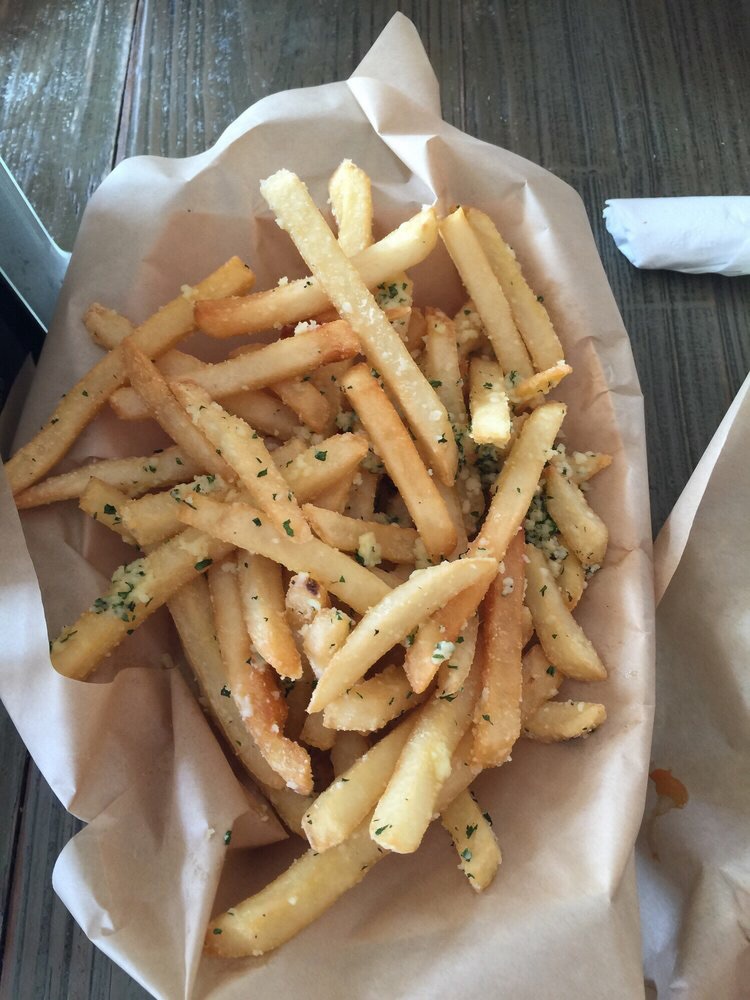 Posted 12/12/09
***** Johnnie Brown's, 301 East Atlantic Avenue, Delray Beach, Florida 33483, (561) 243-9911.
Back on May 26, 2009, I told you guys about Johnnie Brown's…at that time, Johnnie Brown's was "under-construction" and was expected to open in October, 2009. Well!…Johnnie's didn't make the October date, but did open this past Wednesday (December 9, 2009). Do me a favor and read that original "review" so I don't have to waste time typing the same background info…
Last night I ate at Johnnie Brown's and I will bet you anything, that this "American Style–Roadhouse–Make Believe Biker Bar" joint is a major homerun. This joint has outdoor covered patio seating and indoor seating…to say that this is an easy going joint would be an understatement—your tee shirt/shorts/flip-flops ensemble is perfect. At this juncture, take a look at Johnnie's website www.johnniebrowns.com for menu/prices.
Johnnie Brown's has a full outdoor patio bar…a menu loaded with reasonably priced appetizers, salads, burgers, sandwiches, wings, bbq ribs. Last night I did—house salad, sliders, bbq ribs, grilled chicken breast, onion rings, french fries, sweet potatoes fries, jalepeno corn bread—trust me on this one, the food is outrageously good. The only item that I didn't care for– was the jalepeno corn bread which came with the ribs, thought it was kinda bland tasting…the sweet potato fries were easily the best that I have ever eaten–and over the years, I have eaten my fair share of sweet potato fries. On the service side, now remember the joint was only open 3 days, was excellent. Our waitress, Rhonda knew the menu inside and out…the food came out right on time, beers, sodas and waters were constantly attended to—this joint was operating as if it had been opened 30 years.
Johnnie Brown's "looks-like a biker-bar" (think Pee Wee Herman!)…neon signs—great ambiance. So—great decor—great food—great service—reasonable prices—and live-bands playing nightly and you got HOMERUN.