All-Star Doo-Wop Weekend South Vol l (Sunrise Theatre- Fort Pierce)
* All-Star Doo-Wop Weekend South Vol 1.
Real simple tale to tell you guys…
Two nights of legendary 50s & 60s Doo-Wop perfromers!
You can buy tickets at sunrisetheatre.com.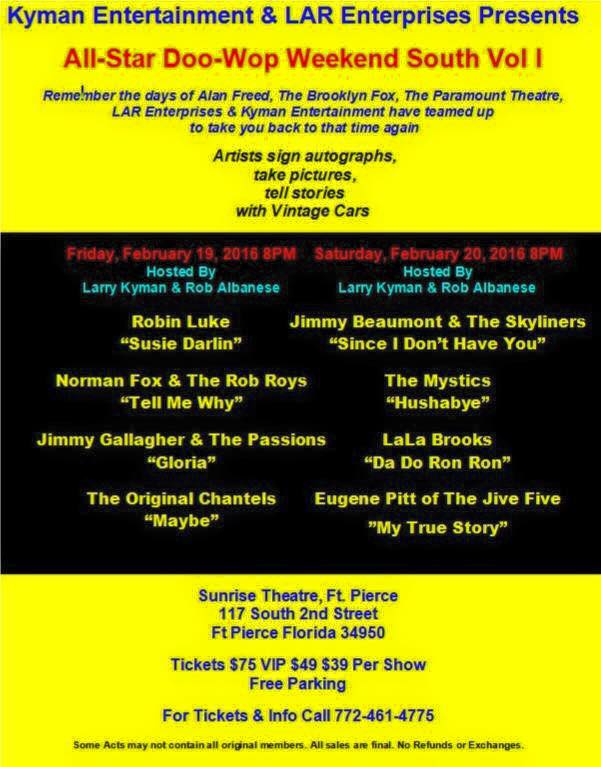 from sunrisetheatre.com
Do you remember the day of Alan Freed, The Brooklyn Fox, The Paramount Theatre, all those great doo-wop shows? So many groups, so many memories.
LAR Enterprises & Kyman Entertainment has teamed up to take you back to that time again, with this two day extraordinary event. A Doo-wop event that makes you – the customer – part of the event, where the artists sign autographs, take pictures, tell stories and so much more.
Join us for two fun days of vintage cars, old times and 2 great concerts. This is the one event you won't want to miss and promises to give you memories to last a lifetime.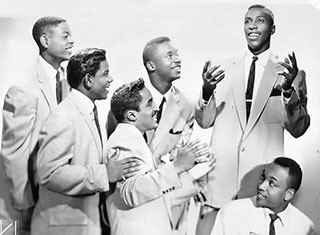 Friday, February 19 at 8pm
Robin Luke….Susie Darlin
Norman Fox & The Rob Roys….Tell Me Why
Jimmy Gallagher & The Passions….Gloria
The Original Chantels….Maybe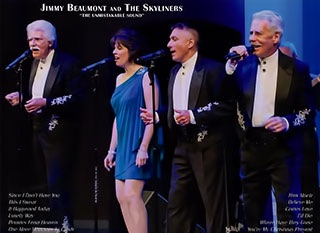 Saturday, February 20 at 8pm
Jimmy Beaumont & The Skyliners….Since I Don't Have You
The Mystics….Hushabye
LaLa Brooks….Da Do Ron Ron
Eugene Pitt….My True Story