The Habit Burger Grill (Delray Beach, Miami, Royal Palm Beach)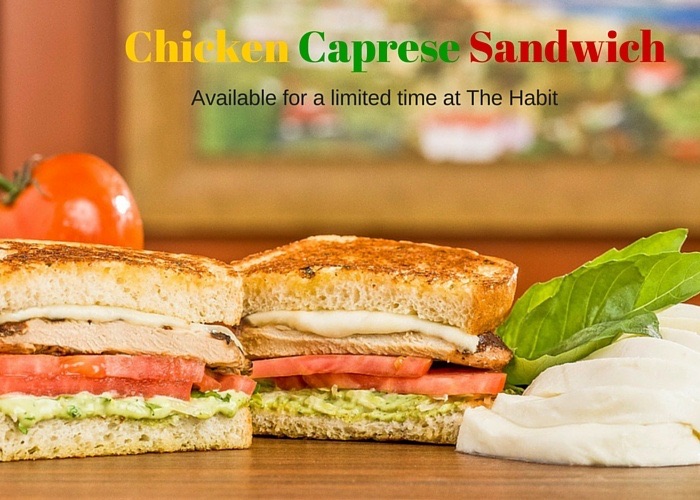 ***** The Habit Burger Grill, 18315 South Federal Highway, Delray Beach 33483, (561) 265-0934.
Real simple tale to tell you guys…
The Habit Burger Grill, the rapidly growing national fast food- burgers, grilled sandwiches, salads, shakes chain recently introduced a Chicken Caprese Sandwich to its menu and Jeff Eats and Mrs. Jeff Eats had a couple of them 2-nights ago- absolutely delicious!
Long story short, yesterday- after speaking with The Habit Burger Grill's corporate management, Jeff Eats "secured" 25 coupons each good for 1-free Chicken Caprese Sandwich through March 16, 2016.
The game here, be one of the first 5-readers to post a "comment" (one per reader per day) and all 5 readers get 5 coupons each! Just between you guys and Jeff Eats, if you don't like chicken, are allergic to chicken, don't eat chicken, your mother hates chicken- the coupons can be used for burgers/grilled sandwiches/salads instead! For example, you could use the coupons for stuff like this…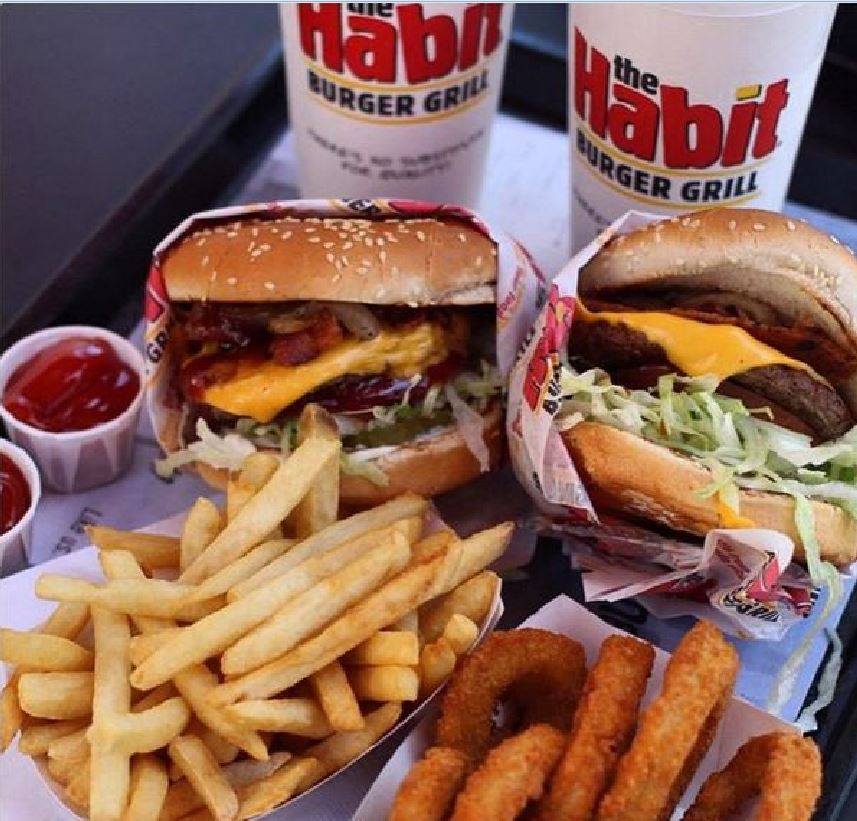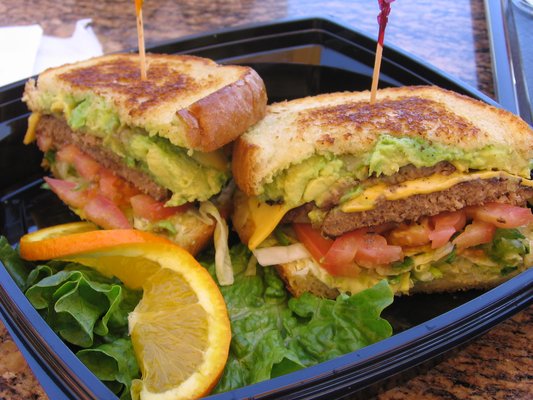 For right now, there are three Habit Burger Grills in Florida- Delray Beach, Miami, Royal Palm Beach. You can check habitburger.com for locations/menu/prices/info.
If you guys do some checking, Jeff Eats has previously "run" a number of stories about Habit Burger- suffice it to say, I am a huge, actually make that- a gigantic fan of Habit Burger Grill's food! Trust Jeff Eats when I tell you, that you you would be hard pressed to find a better fast food burger joint in South Florida- dynamite burgers, fries, onion rings, sandwiches, salads, shakes, other stuff!
Printed down below is a recent Habit Burger Grill press release about the Chicken Caprese Sandwich.
A Fresh Taste of Italy at The Habit:
Chicken Caprese Sandwich
Limited time special available through mid-March
IRVINE, CA – January 21, 2015) – The Habit Restaurants, Inc. (Nasdaq: HABT), an Irvine-based restaurant company best known for its award-winning Charburgers, has announced the introduction of a fresh, flavorful Chicken Caprese Sandwich. The limited time special is available now through March 16 at participating Habit Burger Grill locations and is priced at $6.95.
The new sandwich is available at the Delray Beach (1801 S. Federal Highway, Delray Beach, FL 33483 and Miami (Fountain Square, 9971 West Flagler Street, Suite 180, Miami, 33174) locations.
The new Chicken Caprese Sandwich starts with a tender, hand-filleted chicken breast that is seasoned and perfectly chargrilled, then topped with thick slices of fresh mozzarella, ripe sliced tomatoes and crisp lettuce. It's served on grilled garlic-herb sourdough bread with a flavorful basil pesto aioli spread.
"We get so many compliments on our chicken sandwiches, it seemed making one with popular Italian ingredients like fresh mozzarella and zesty pesto would be a hit with our guests," said chef Adam Baird, The Habit's vice president of food & beverage and creator of the new limited time special. "At this time of the year, we find people like the option of something lighter with fresh, herbaceous flavors. This sandwich delivers just that with layers of tastes and textures."
For more information, visit www.habitburger.com. The Habit is also found on social media at www.facebook.com/habitburger, http://instagram.com/habitburgergrill, https://twitter.com/habitburger and www.youtube.com/habittube.