Tropical Acres Steakhouse (Fort Lauderdale)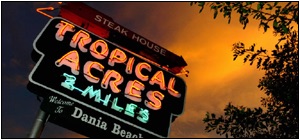 ***** Tropical Acres Steakhouse, 2500 Griffin Road, Fort Lauderdale, Florida 33312, (954) 989-2500.
Jeff Eats and Mrs. Jeff Eats have been eating at Tropical Acres Steakhouse for years. The joint's food is delicious, its wait-staff is as pleasant as can be and its prices are super reasonable!
Jeff Eats first told you guys about Tropical Acres in September, 2008- that "tale" is reprinted down-below! If you haven't yet eaten there GO!- I kinda think you won't be disappointed!
Anyway,
Got something that may interest you guys (or at least some of you guys)…
Tropical Acres in its Banquet Room is now doing- monthly "dinner shows."
The Skinny:
Tropical Acres Steakhouse
By reservation only… call 954-596-0058
$49.95 Gourmet buffet, show, tips and tax included
2500 Griffin Road
Fort Lauderdale, FL 33312
Dates:
Fri. Feb 19, Joey & The Pardons, MC'd by Elvis
Fri. March 11, Beach Boys Tribute
Fri. April 15, Temptations Tribute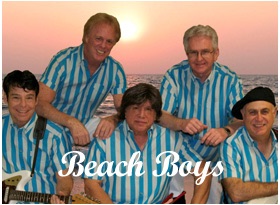 Just between you guys and Jeff Eats, I've seen all of the listed "acts" and they all put on great shows…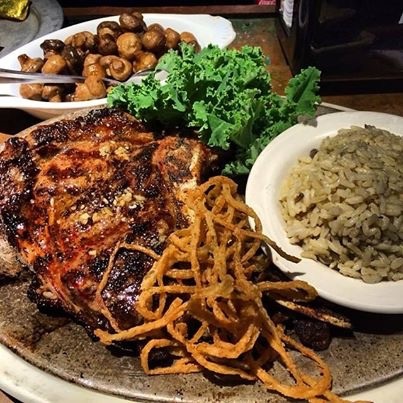 In a nutshell…good food, good entertainment, reasonable price- Jeff Eats thinks Tropical Acres got a homerun idea!
____
Posted on September 6th, 2008 · American Fort Lauderdale Seafood
***** Tropical Acres Steakhouse, 2500 Griffin Road, Fort Lauderdale, Florida 33312 (954) 989-2500.
A few reviews ago, we discussed the never-ending search to find "moderately" priced steakhouses (Manero's 8/28/08 & Raindancer 8/29/08) that serve great food at reasonable prices and have waiters-waitresses who don't treat you like crap…say hello to Tropical Acres which has been in business since 1949. Checkout this joint's website at www.tropicalacres.com for menu/prices/details.
Tropical Acres has terrific food…steaks, seafood, not to mention a handful of Italian dishes. Great wait-staff…and prices that are something like 50% less than those charged by the Robber Barons…they and you know who they are. The joint is just fancy enough to warrant your throwing on a pair of long-pants, but I think that shorts won't get you "shown" the door.
Like I said before, the joint has been around since 1949, so just maybe it has been doing something right. Tropical Acres is open 7 days a week from 4:30pm-10pm…please note that it is closed on Sundays, July-October.