Anthony's Runway 84 (Fort Lauderdale)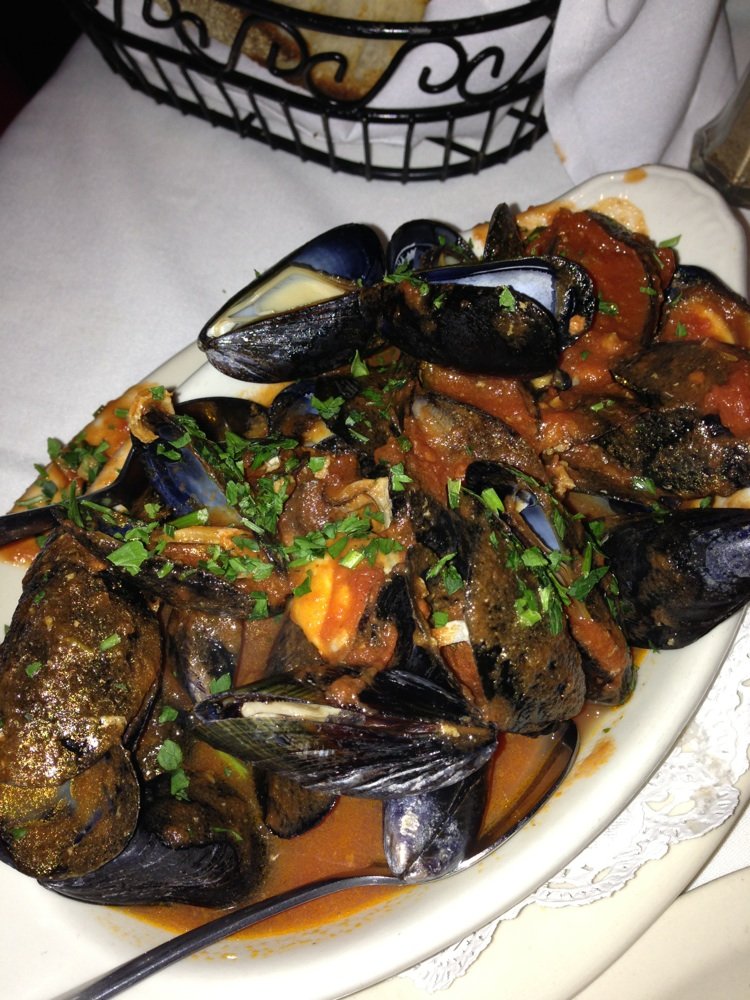 *****. Anthony's Runway 84, 330 West State Road 84, Fort Lauderdale, Florida 33315, (954) 467-8484.
Last night Jeff Eats, Mrs. Jeff Eats and 9 others ate dinner at Anthony's Runway 84 an "upscale" Italian joint in Fort Lauderdale.
Jeff Eats first told you guys about Anthony's Runway 84 on July 9, 2008 ("review"reprinted down below).
Long story short,
Despite getting caught in torrential rains-driving there and being late for our 6:30pm reservation (arriving at 7:10pm) the packed (and I do mean packed)- Anthony's Runway 84- immediately seated us! Real simple tale to tell, the food (Italian salad, mussels marinara, clams oreganata, chicken parmigiana, veal parmigiana, veal marsala, grilled pork chops, chicken scarpariello, spaghetti marinara) was delicious and the service was right on the money! Trust Jeff Eats when I tell you, that everyone at the table really enjoyed dinner! For you guys who like to keep score, the grilled pork chops and the chicken scarpariello killed!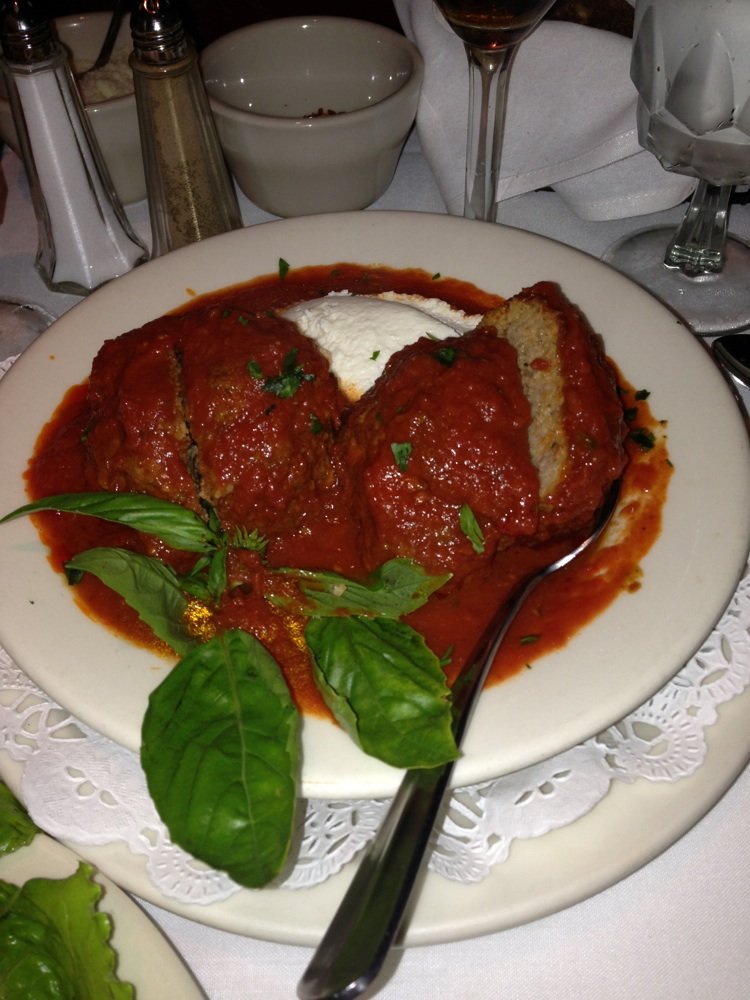 Take a "read" of my 7/9/08 "review"- just so you know, Jeff Eats hadn't been back to Anthony's Runway 84 since that review-date…I'm kinda thinking that "out of sight out of mind" was the prime factor for the roughly 8 year hiatus!
Based on last night's "dinner" Jeff Eats is recommending that you guys give the joint a shot- no ifs, ands or buts- Anthony's Runway 84 did a great job last night!
You can check menu/prices/info at runway-84.com.
Anthony's Runway 84 is open for lunch Tuesday-Friday, for dinner Tuesady-Sunday, closed Monday.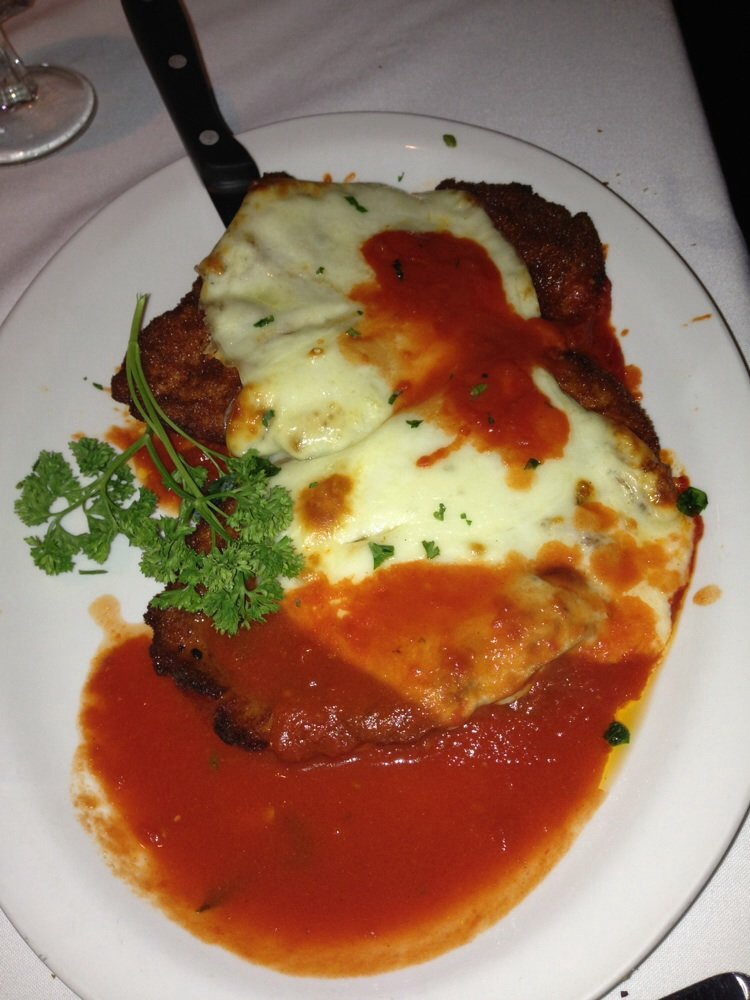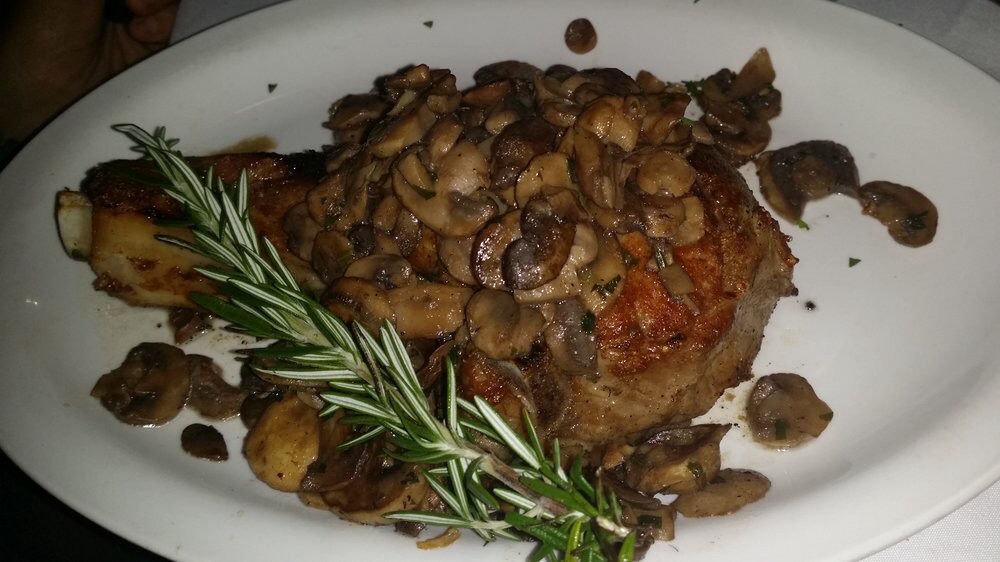 Posted on July 9th, 2008 · Fort Lauderdale Italian
***** Anthony's Runway 84, 330 West State Road 84, Fort Lauderdale, Florida 33315, (954) 467-8484.
The owner of Anthony's Runway 84, is the same guy who in recent years has been "rolling out" Anthony's Coal Fired Pizza joints literally all over South Florida.
Anthony's Runway 84 is a white-cloth-upscale Italian Restaurant…This joint's decor is Tony Soprano-Christopher Moltisanti-Paulie Gualtieri circa 1970. Anthony's has an enormous-legendary following, so don't even think about going to this joint without a reservation…(more on reservations later).
Just so you know…over the years I have eaten at Anthony's Runway 84 at least 15 times…to be perfectly honest with you, I don't know if I like or don't like this joint…I know that sounds nuts, but that's the truth.
Anthony's is notorious for not honoring reservations…over the years it has gotten a reputation for being a joint that hand-picks who gets seated and when they get seated…in the past, sometimes I was timely seated and sometimes I sat in the bar (for the longest period) trying to figure what the hell was going on…
Anthony's is notorious for having an erratic kitchen…sometimes the food is absolutely incredible and sometimes it produces absolute garbage…in the past, I have had great dishes, good dishes and garbage.
The one thing that has always been consistent at Anthony's is the wait-service. Absolutely top-notch. By the way, Anthony's prices are nothing too terrible…you get a ton of food for the money.
The perfect Anthony's Runway 84 experience is an "honored" reservation with great food…I have had such evenings… then again, I have had "honored" reservations with garbage…I have also had reservations "not honored" with great food…and reservations "not honored" with garbage.
Let me put it to you this way…eating at this joint is an absolute crap-shoot. Based on my having eaten in this joint something like 15 times, I must be a gambler and glutton for punishment all rolled up in one.
My suggestion is that you give Anthony's Runway 84 at least one try…if the stars line-up for you, you will have an an absolutely fabulous dinner. When (if) it comes together, the combination of decor/ambiance/attitude/food/service is fantastic.
Anthony's is open Tuesday-Sunday for dinner.
GOOD LUCK!!!!