Clematis Pizza (West Palm Beach)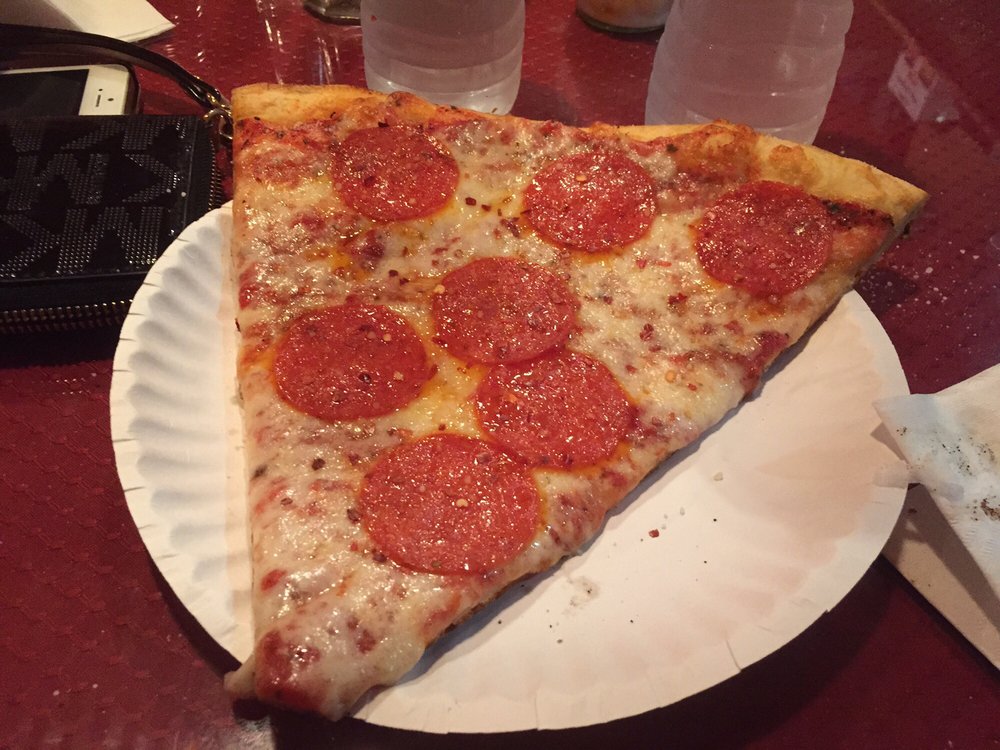 ***** Clematis Pizza, 523 Clematis Street, West Palm Beach, Florida 33401, (561) 655-6656.
Got a real good "mom & pop" red sauce Italian joint for you, Clematis Pizza in West Palm Beach. A real hole-in-the-wall!- something like 6 tables inside and maybe 3 outside on the sidewalk!
A real simple tale to tell you guys…
The other night, Jeff Eats, Mrs. Jeff Eats and another couple gave the joint a shot for dinner and I gotta tell you that the medium cheese pepperoni pizza, large meat lovers calzone, 12″ chicken parmigiana sub, penne ala vodka (house salad, garlic rolls) and lasagna with meat sauce (house salad, garlic rolls) which we ordered were all right on the money! For you guys into "pecking orders"- I'm thinking chicken parmigiana sub, pizza, lasagna, calzone, penne ala vodka, while Mrs. Jeff Eats had it, calzone, pizza, chicken parmigiana sub, penne ala vodka/lasagna (tied), while the other couple had it- I don't know, because Jeff Eats didn't ask them! The point of this exercise, food 'reviewing" is a totally subjective game, so what I may like you may hate and vice versa- so on and so forth!
To wrap it all up for you guys, Jeff Eats really enjoyed the food, the service was as pleasant as could be, the prices were extremely reasonable- and I know that Jeff Eats would definitely eat in the joint again!
Clematis Pizza is open Sunday-Wednesday 11am-10pm, Thursday-Saturday 11am-4am (only pizza -after 10pm).
You can check menu/prices/info at clematispizza.com.