DISH OF THE WEEK (Sunday- 1/17/16- Miami Mediterranean Cuisine- Miami Beach )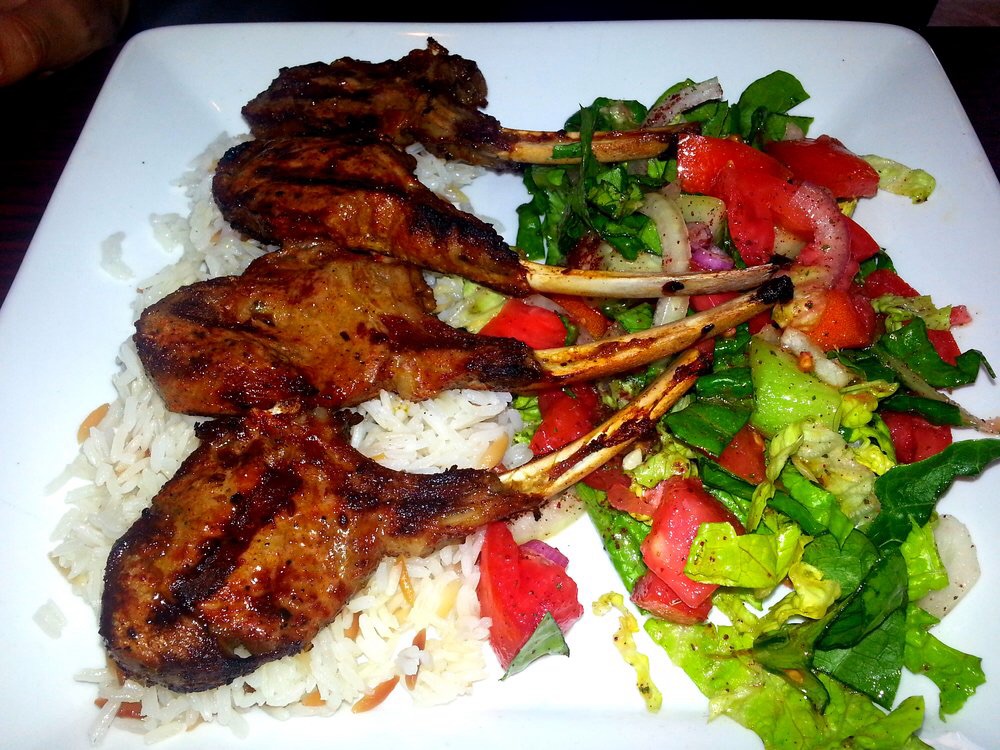 ***** DISH OF THE WEEK (Sunday 1/17/16).
One of Jeff Eats' favorite menu items…
BABY LAMB CHOPS ENTREE
($24.95)
Miami Mediterranean Cuisine
209 11th Street
Miami Beach
(305) 674-8384
miamimedcuisine.com
Latest Review: 8/27/14
If you wanna eat some- outrageously delicious Mediterranean/Greek stuff- go eat at Miami Mediterranean Cuisine in Miami Beach. Jeff Eats singled out the joint's lamb chops (served over rice with house salad) for special mention, but trust me- it's all good at this hole in the wall!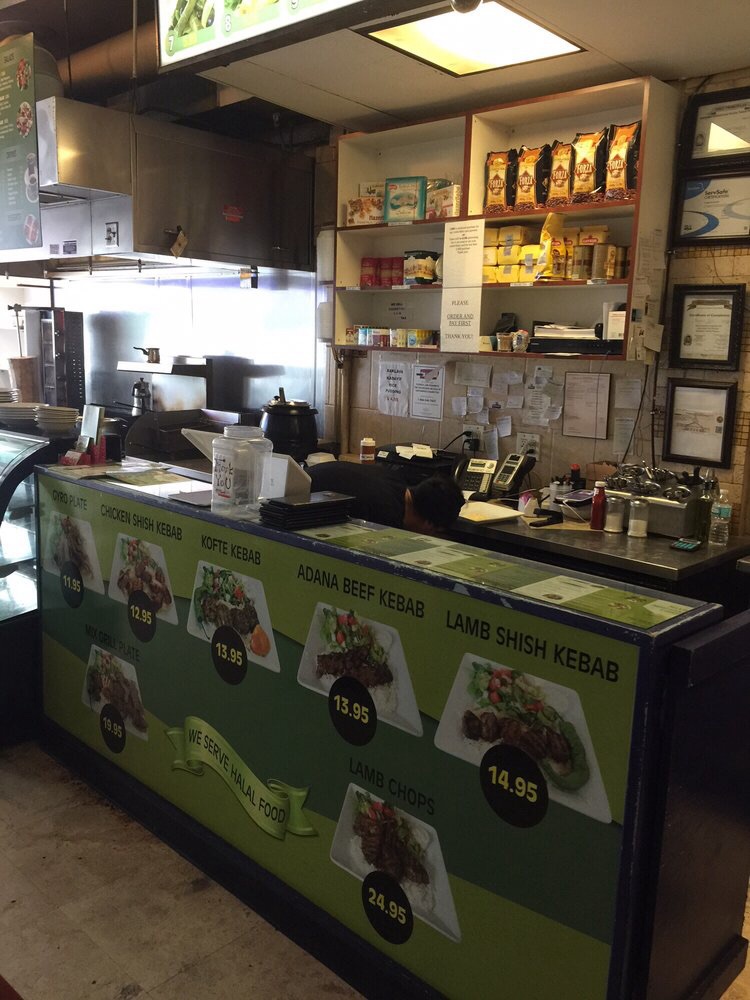 Posted August 27, 2014
***** Miami Mediterranean Cuisine, 209 11th Street, Miami Beach, Florida 33139, (305) 674-8384.
Let me start off by saying that Jeff Eats LOVED-Miami Mediterranean Cuisine. The joint is a mom & pop "hole in the wall"-deal that does delicious Mediterranean stuff. Just so you know, maybe a handful of tables-so don't plan on holding a Confirmation Party or nothing there. Jeff Eats was in there the other day for lunch-big-big-big takeout business (if I'm not mistaken, big-big-big = huge).
Miami Mediterranean's menu isn't gigantic, but trust me you'll find what to eat…handful of appetizers, salads, sandwiches, entrees. For complete menu/prices check miamimedcuisine.com.
Jeff Eats "tried" gyro ($6.50), chicken shish kebab ($6.50), Greek salad ($7.50), tzatziki ($4.00), babaghonush ($4.00) and really enjoyed everything.
Look! You guys know that Jeff Eats really isn't into rankings and other such nonsense…I just love people who say- "That was the best pizza I ever ate."- or "That was the best grilled cheese sandwich I ever had." For crying out-loud, I can't even remember what I ate for breakfast this morning. Hopefully you guys get Jeff Eats' point!
Anyway,
With the above in mind, I gotta tell you that the everything I ate was delicious and the gyro-if memory serves me correctly, was one of the best that I've ever eaten…hey, I'm only human!
Let's wrap this one up for you,
Miami Mediterranean Cuisine makes terrific stuff.
Jeff Eats highly recommends that you give it a shot.
The joint is open 7 days a week 11am-2am