The Jackie Mason Musical (Boca Black Box- Boca Raton)
Posted January 15, 2016
* The Jackie Mason Musical.
If you see one "show" this year…
You gotta go see- "The Jackie Mason Musical"…
Trust Jeff Eats on this one, unless you're Jackie Mason- YOU WILL ABSOLUTELY LOVE- "The Jackie Mason Musical"- THE SHOW IS HILARIOUS!
Just a heads-up…the show is in for a very limited South Florida run- so, if you want to go, don't dilly-dally around about buying tickets. Guaranteed SRO!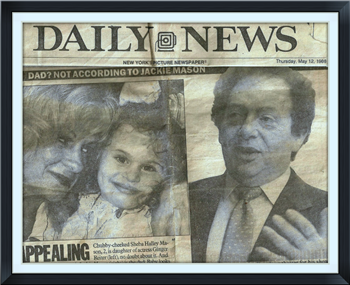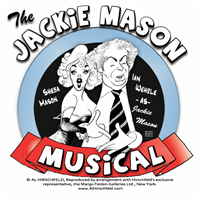 Both Sides of a Famous Love Affair:The Jackie Mason Musical
Direct from Off-Broadway –
Saturday, February 13, 2016 (8pm) and Sunday, February 14, 2016 (2pm)
Boca Black Box, 8221 Glades Road, Boca Raton, Florida 33434
Box Office: (561) 451-2456, bocablackbox.com.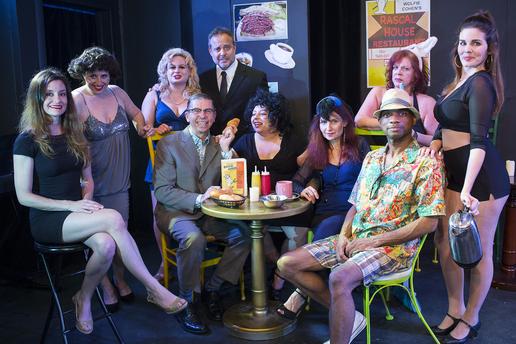 from jackiemasonmusical.com
Direct From Off Broadway
Hilarious Account of Comic Jackie Mason's 10 Year Affair with a Playwright/Bellydancer as seen through the Eyes of Their Lovechild – Sheba Mason. Starring Ian Wehrle as Jackie Mason, Trevor Crane as Schlepalong, and Cast of 7. (thejackiemasonmusical.com)
The Boca Black Box in Boca Raton shines the spotlight on Sheba Mason — the self-proclaimed lovechild of comedian Jackie Mason — as she stars in The Jackie Mason Musical: Both Sides of a Famous Love Affair. This comedic chronicle looks at the decade-long tryst between the comedy icon and Sheba's mother, playwright Ginger Reiter. It all begins at a deli in Miami in 1977, where 46-year-old Jackie spots twenty-something Ginger (played by Sheba). Soon, Jackie's wooing her each winter, whenever he's in South Florida churning up laughs with the South Beach set. The trouble is, Jackie is also wooing Trixie, a gorgeous young Latina, and Rosa, a senior citizen with attitude, a fact that sends Ginger into romantic distress. After 10 years, she becomes pregnant, Jackie denies his paternity, while still yearning to be with her, and a complicated relationship begins. Watch as original songs like Ode to the Early Bird Special" and "I Never Met This Yenta" pepper Sheba's major daddy issues.