Scott & Puck (Boca Black Box- Boca Raton)
This article first appeared on January 3, 2015. Jeff Eats just checked goldstar.com and it's got discount tickets listed. So, I'm thinking goldstar.com maybe the play here. By the way, you may want to check groupon.com and livingsocial.com as they may also have good ticket "deals."
* Scott & Puck.
Go see Scott & Puck- an absolutely amazing, phenomenally entertaining "adult" comedy-illusion-magic show!
Guaranteed, Scott & Puck will sell-out the Boca Black Box!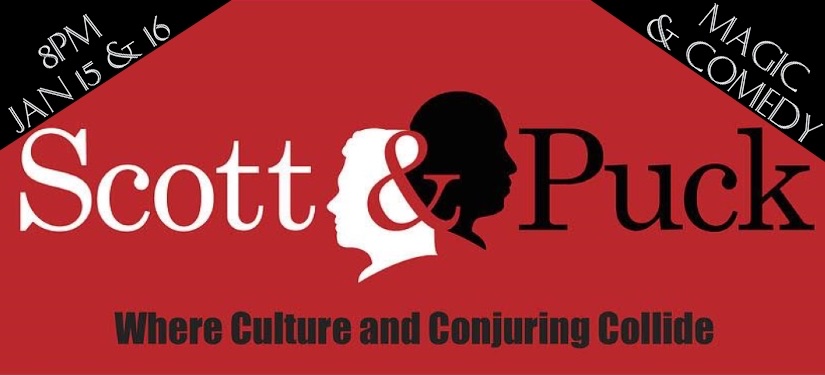 The Skinny:
Scott & Puck
Friday, January 15, 2016 (8pm)
Saturday, January 16, 2016 (8pm
Boca Black Box
8221 Glades Road #10
Boca Raton,Florida 33434
Box Office: (561) 483-9036
Tickets/Info bocablackbox.com (also check goldstar.com- for discount tickets)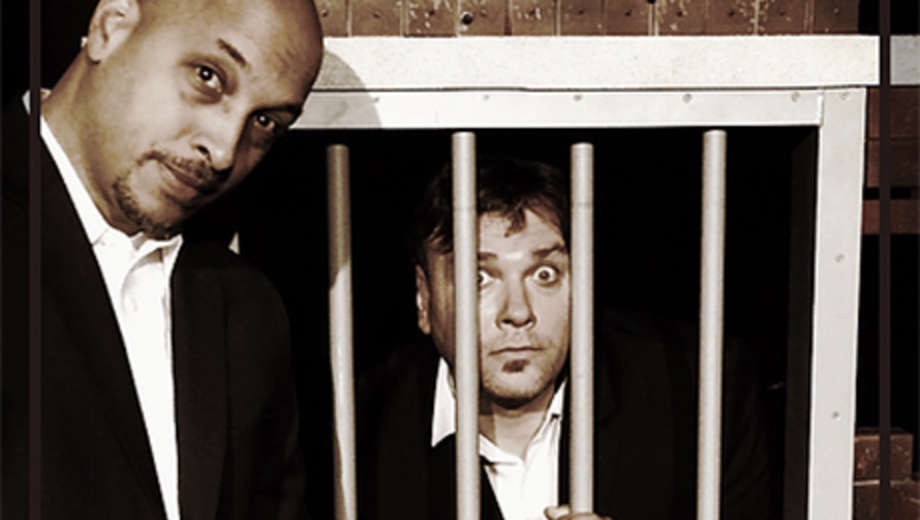 from goldstar.com
Two of America's Got Talent finalists, Scott Alexander and Puck, join forces to create a super duo of comic illusionists. Whether they're eating razor blades, making people float in the air, or reading the audience's minds, Scott and Puck bring a fresh approach to magic that foregoes both the slick Vegas and street magic styles. The entertainers focus not only on laughs, but also the meaning of the magic. And it's paying off; individually and together, Scott and Puck have performed on Penn & Teller's Fool Us and The Oprah Winfrey Show, and at such venues as Caesars Palace in Las Vegas and the famed Magic Castle in Hollywood. Prepare to be amazed as this magic duo takes the stage at the Boca Black Box.