Buddy- The Buddy Holly Story (Pompano Beach Amphitheater- Pompano Beach)
This story first appeared on December 23, 2015. Jeff Eats just checked goldstar.com and it has a whole bunch of discount tickets listed. So if you wanna go, goldstar.com just maybe the play here. While your shopping, also check groupon.com and living social.com as to "deals" they may have listed.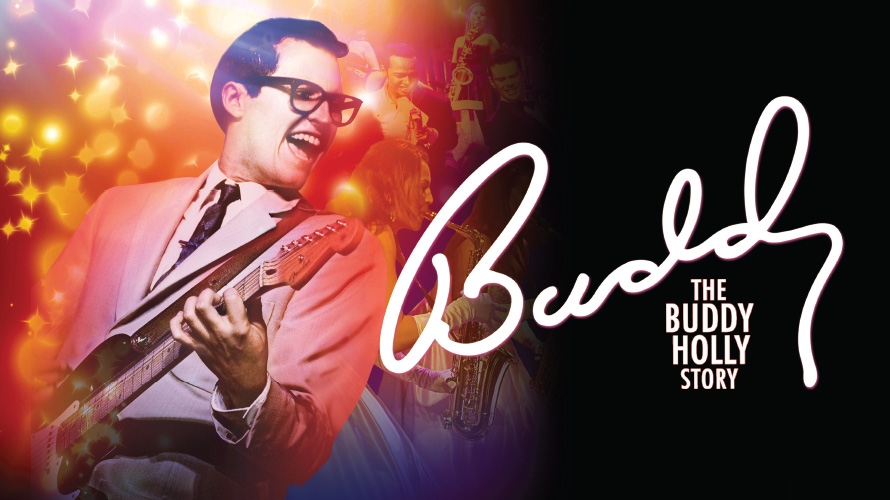 Posted December 23, 2015
* Buddy- The Buddy Holly Story.
Jeff Eats saw Buddy- The Buddy Holly Story twice on Broadway…great show!
The Pompano Beach Amphitheater just announced that…Buddy- The Buddy Holly Story is in for 1- performance on Tuesday Night, February 9, 2016!
Trust Jeff Eats on this one, you wanna see this one!
Just a little something for you guys…Don Mclean's 1971 hit song "American Pie" is in part about the – 23 year old Holly's death in an airplane crash on February 3, 1959.
Between you guys and Jeff Eats, every so often I wonder what the careers of Holly, Ritchie Valens and J.P. Richardson (The Big Bopper) who both died in the crash with Holly- would have been like had the crash never happened! One other thing, The Beatles in part- got the idea for their The Beatles- from Buddy Holly's group's name The Crickets!
Like I said before, you definitely wanna see this show!

The Skinny:
Buddy- The Buddy Holly Story
Tuesday, February 9, 2016 (8pm)
The Amp (Pompano Beach Amphitheater)
1806 NE 6th Street, Pompano Beach, Florida 33060
Info: (954) 519-5500.
Tickets: theamppompano.org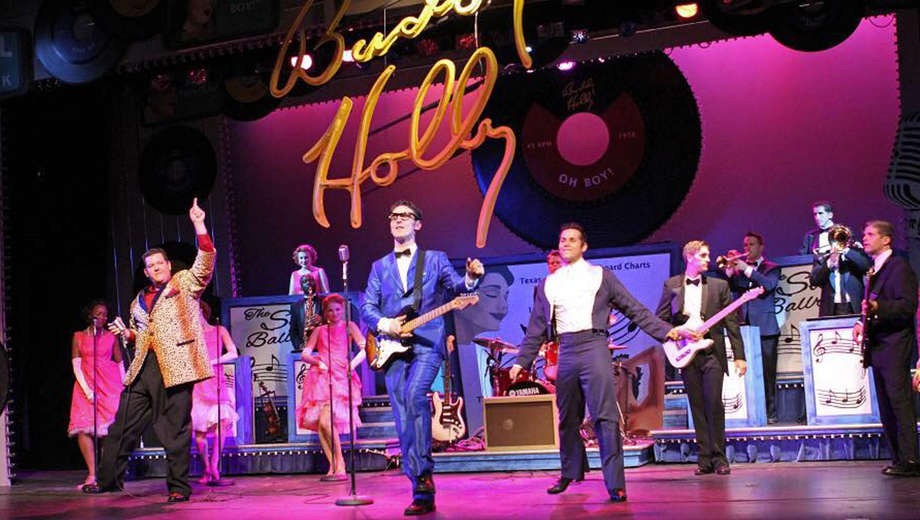 from theampompano.org
Now in its 26th amazing year, the "World's Most Successful Rock 'n' Roll Musical" continues to thrill audiences around the world. Viewed by more than 22 million people worldwide, Buddy opened in London's West End in 1989, and has been seen on Broadway, throughout Canada, the U.S., Australia, New Zealand, Japan, Germany, Scandinavia, South Africa, the Netherlands and Singapore; winning numerous awards along the way.
Buddy tells the story of Buddy Holly through his short yet spectacular career, and features the classic songs, That'll Be The Day, Not Fade Away, Oh Boy, Ritchie Valens' La Bamba, The Big Bopper'sChantilly Lace and many more! This show is just Peggy Sue-perb
"Terrific…Even the chandeliers start to swing"
— Chicago Tribune
"Sends people out of the theater on an unstoppable high…sensational."
–The Boston Globe
"Forget about feel-good. Buddy is feel-great, leaving its audience roaring for more."
–Vancouver Sun
"I fell for this show in a big way"
— CBS St Louis