Boca's Best BBQ & Smokehouse (Boca Raton)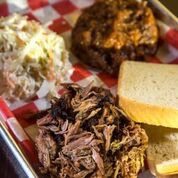 * Boca's Best BBQ & Smokehouse, 9181 West Glades Road, Boca Raton, Florida 33434, (561) 488-9688
I know that you guys like to know about stuff- before others do…
Just got this self-explanatory PRESS RELEASE from Boca's Best BBQ & Smokehouse…
Jeff Eats and Mrs. Jeff Eats are gonna "try" the joint out sometime- in the next few weeks!
You guys now know "stuff" before almost anyone else in Boca Raton or for that matter South Florida does!
By the way (before Jeff Eats gets there, you get there, or someone else gets there)- you can checkout Boca's Best BBQ & Smokehouse at bocasbestbbq.com.
Anyway,
We'll "talk" real soon as to what-Jeff Eats thought about the food/decor/service!
Just a couple of "warm up" observations…the name Boca Best BBQ & Smokehouse-stinks! Don't know a thing about the Gibson Brothers, but Jeff Eats and Mrs. Jeff Eats have eaten at/taken out from Sweet Dewey's BBQ since January 19, 2015 (see Jeff Eats' "review" 1/20/15) and its food was absolute dynamite! Sweet Dewey's BBQ's "hole in the wall" size -didn't do justice to the delicious food that came out of its kitchen- if that makes sense to you guys?
Like I said, 2 seconds ago, we'll talk next week about the "new" restaurant!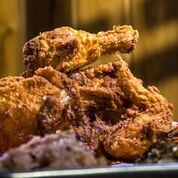 ______
PRESS RELEASE
Gibson Smokehouse Joins Forces with Sweet Dewey's BBQ
Launching Boca's Best BBQ & Smokehouse
New concept doubles space, expands menu and adds custom smokers
Boca Raton, FL, January 7, 2016 – Brothers Scott and Nathan Gibson, owners of Gibson Smokehouse, have joined forces with Chef Dwayne "Dewey" Hooper of Sweet Dewey's BBQ. The trio of owners are bringing a new barbeque experience to South Florida with Boca's Best BBQ & Smokehouse.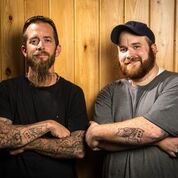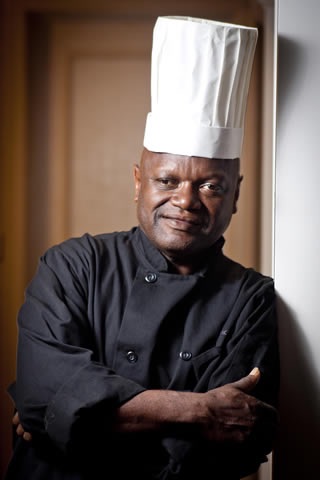 Boca's Best BBQ & Smokehouse, formerly known as Sweet Dewey's BBQ, has doubled its space, rebranded and has re-opened. A grand reopening is scheduled for Monday, January 18. Located on West Glades Road in Boca Raton, Boca's Best BBQ (bocasbestbbq.com) now has 80 seats and 1800 square feet. The new concept includes North Carolina-style smoked barbeque, along with Chef Dewey's authentic Mississippi barbeque and famous BBQ Sauce.
Scott Gibson serves as the Pit Master. A North Carolina native, Scott has been cooking barbeque since he was a child, having a strong passion for backyard cooking utilizing charcoal and wood. A veteran of the United States Army, Scott served as a cook and was stationed in Germany, Croatia, Macedonia, as well as Georgia, Maryland and South Carolina.
Nathan Gibson serves as a chef and general manager. A graduate of the Culinary Institute of America, Nathan has served as co-manager of Bojangles in Raleigh, NC, a line chef at Herons at the Umstead Hotel in Cary, NC, and as a line chef at North Ridge Country Club in Raleigh. Earlier in his career, he was the assistant manager at Hemisphere at the Hyatt Regency Orlando Airport.
Boca's Best BBQ & Smokehouse menu features Carolina favorites, including Pulled Pork, Pulled BBQ Chicken, Fried catfish, all cooked using the restaurant's custom indoor rotisserie smoker, which will be installed by the end of the month. The restaurant also serves Kosher-style corned beef pastrami, Nova smoked salmon, fried chicken, homemade pickles, along with beef jerky and classic North Carolina-style barbeque. Boca's Best BBQ also continues to serve Chef Dewey's classic Mississippi-style menu items including specialty wings and ribs. The restaurant also serves breakfast.
A Chicago native, Chef Hooper, called "Dewey" by his friends, continues to serve as chef and co-owner recreating family recipes from his Mississippi-raised mother and grandparents. Chef Dewey caters events of all sizes. He also continues to sell Sweet Dewey's BBQ Sauce available in six flavors and available at the restaurant.
The restaurant is located at 9181 West Glades Road, Boca Raton, 33434, just west of Lyons Road and East of Rooms to Go. The full-service restaurant also offers carryout, delivery, catering, and serves wine and beer. The restaurant is open Tuesday-Sunday from 7 a.m. to 9 p.m. For more information, please visit Boca's Best BBQ or call 561.488.9688.