Win 2 Tickets To: Buddy- The Buddy Holly Story (Pompano Beach Amphitheater- Pompano Beach)
This article first appeared on December 30. 2015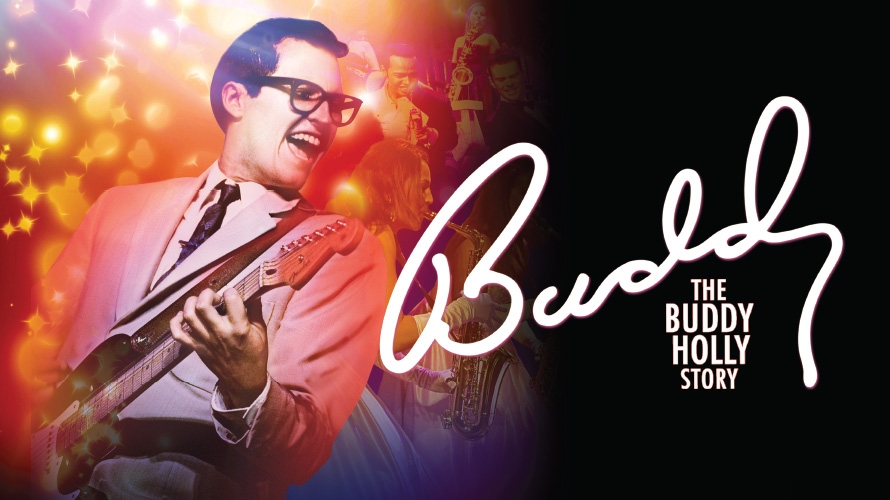 Posted November 30, 2015
* Win 2-Tickets To: Buddy- The Buddy Holly Story.
Real simple story…
Buddy- The Buddy Holly Story… is coming to the Pompano Beach Amphitheater on Tuesday Night- February 9, 2016.
Jeff Eats has 2 tickets for the 22nd reader who posts a comment. Just so you know, 1- comment per reader per day- Your IP Addresses don't lie! Last date to submit a comment, February 7, 2016. If 22 comments aren't received, 21-20-19-18 so on and so forth- will be the winner! To make the contest interesting, your comments WILL NOT BE PUBLISHED WHEN RECEIVED- Jeff Eats will randomly publish them (in the order received) until a winner has been determined!
If you aren't the "lucky" winner- you can cough up the cash and buy tickets at pompanobeacharts.org
The Skinny:
Buddy- The Buddy Holly Story
Tuesday, February 9, 2016 (8pm)
The Amp (Pompano Beach Amphitheater)
1806 NE 6th Street, Pompano Beach, Florida 33060
Info: (954) 519-5500.
Tickets: theamppompano.org

from theampompano.org
On the back of an incredibly successful Tour in 2015, Buddy – The Buddy Holly Story – the show that inspired a generation of multi-million selling juke-box musicals including Jersey Boys, Mamma Mia, Million Dollar Quartet, and We Will Rock You – is back and starts a 9 week tour of the USA. The show rolls into The Amp, The Pompano Beach Amphitheater for one night only on Tuesday, February 9th. Tickets $50 to $75 at Ticketmaster. For more information, www.theamppompano.org
Seen by over 22 million music fans since it opened in London's West End in 1989, Buddy speaks an international language and continues to have audiences from 8 to 80 rockin' in the aisles across the globe.
Loved by critics and audiences alike, Buddy tells the enduring tale of the musical icon's meteoric rise to fame and his final legendary performance at the Surf Ballroom in Clear Lake, Iowa, before his tragic and untimely death at the age of 22. In 18 short months the Texas-born boy revolutionized the face of contemporary music influencing everyone from The Beatles to Bruce Springsteen.
Boasting a phenomenally multi-talented cast, led by Michael Perrie Jnr as Buddy Holly, together they present two terrific hours of music with over 20 of his greatest hits, including the timeless classics That'll Be The Day, Peggy Sue, Oh Boy and Rave On. Cast also includes; Noah Berry, Bob Bohon, Matthew Cardenas, James Fairchild, Brian Kinnard, Lori Lusted, Max Myers, Kyle Milner, Shanta Parasuraman, Cullen Law and Jason Steffen.
With the Big Bopper's Chantilly Lace and Ritchie Valens' La Bamba completing a stellar musical line-up, Buddy is a not to be missed evening of feel good family entertainment