The Beach Boys (February- March 2016 Florida Tour)
* The Beach Boys.
Not looking to be a party pooper- but Jeff Eats only sees one "founding member" Beach Boy in that picture!
Gonna be real fun shows, but like I just said, I only see one "founding member"- that being Mike Love! For you guys who think- you know better than Jeff Eats does, Bruce Johnston (also in the picture) wasn't an original-almost an original, but not an original!
Ok!-Ok!-Ok! Brian Wilson, Carl Wilson, Dennis Wilson, Mike Love & Al Jardine!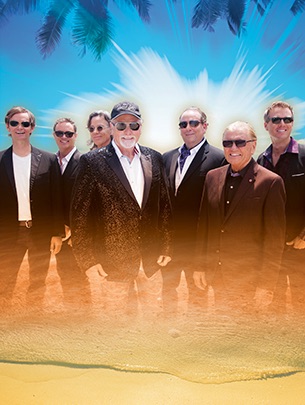 Tickets: ticketmaster.com
Feb. 26 Melbourne, FL King Center for the Performing Arts Theatre
Feb. 27 Hollywood, FL Seminole Hard Rock Hotel & Casino
Feb. 28 Fort Pierce, FL The Sunrise Theatre
Feb. 29 Clearwater, FL Ruth Eckerd Hall
Mar. 1 Daytona Beach, FL Peabody Auditorium
As The Beach Boys mark more than a half century of making music, the group continues to ride the crest of a wave unequalled in America's musical history. The Beach Boys have become synonymous with the California lifestyle and have become an American icon to fans around the world.