The Cheesecake Factory: Time To Properly Train Your Managers !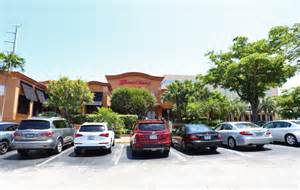 * The Cheesecake Factory: Time To Properly Train Your Managers!
This is an OPEN LETTER To The Cheesecake Factory's Board Of Directors:
Rather than going into detail- suffice it to say, last night in your Boca Raton location Jeff Eats, Mrs. Jeff Eats and 2-other couples had an absolutely lousy dining experience, ranging from dirty silverware, dirty seating, lousy food, lousy service…
This morning, Jeff Eats had a phone conversation with the Boca Raton GM…who in essence explained to me that "these things happen" because of how busy the restaurant is at this time of the year!
I ask the Board Of Directors…
WHY SHOULD YOUR PROBLEMS BECOME MY PROBLEMS?
1. If you can't handle the business, close the fu@king doors and stop seating people.
2. If you can't handle the business, tell me-that before you seat me.
3. If you can't handle the business, tell me-that before you seat me and offer me a discount for the upcoming "your problems." I can then decide if I want to play or not!
YOUR PROBLEMS AREN'T SUPPOSE TO BE MY PROBLEMS and you'd better start training your managers as to- how to handle your business, because trust me, if I'm pissed, others are too!
Last but not least, train your managers to treat your customers as if the customers were the only thing that matter, because we are!- and don't play us for fools, because, trust Jeff Eats, we aren't! By the way, the TOO BIG TO FAIL THEORY doesn't apply to restaurant chains!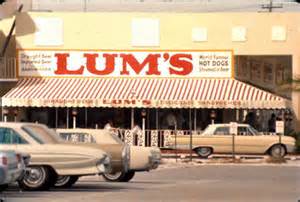 Printed down below is Jeff Eats' April 29, 2009 The Cheesecake Factory "review"- and as you can see, I USE TO BE A HUGE FAN OF THE CHEESECAKE FACTORY!
Not sure, Jeff Eats, Mrs. Jeff Eats or our friends will ever be back!
_______
The Cheesecake Factory (Fort Lauderdale)
Posted on April 29th, 2009 · American Desserts Fort Lauderdale
***** The Cheesecake Factory, 600 East Las Olas Boulevard, Fort Lauderdale, Florida 33301 (954) 463-1999.
I' m gonna go out on a limb here…and guess that you guys know what The Cheesecake Factory "is"…for those that don't, a "Casual American-Style" joint.
The Cheesecake Factory has been around for something like 30 years and has restaurants all over the United States…for the record, there are 14 in Florida. Just off the top of my head, I know that within the past 2-years I have eaten in Cheesecakes in Aventura, Boca Raton, Coconut Grove, Fort Lauderdale, Orlando, Palm Beach Gardens and Miami. My latest "outing" was last night at the Las Olas location.
I call The Cheesecake Factory the "go to place."…like when you need a real good meal–real good prices–real good portions–real good service. Take a look at this joint's website www.thecheesecakefactory.com for menu/prices/photos/locations. The menu is something like 12-million pages long and trust me on this, you will absolutely positively find something to eat…appetizers, salads, sandwiches, pastas, pizzas, meat/seafood/chicken entrees, desserts. Your 5 year old, your teenager, your 97 year old grandma…will all enjoy eating in this joint.
Unless I am getting senile here…the decor in all locations is identical (Mayan Indian meets Inca Indian meets Horoscope)…same goes for the menu. How they do it is beyond me, but the waiters/waitresses are the most competent and pleasant group going. Let's put it this way, The Cheesecake Factory is one of the "top" players in the casual-dining sector.
Over the years, I have eaten sliders, chicken pot stickers, meat loaf, grilled chicken, fried cheese, cobb salad, eggs…and of course cheesecake. This is just a partial-list…and let's just say, I have never had a bad meal.
If you have eaten in The Cheesecake Factory…you know that I "speak the truth" when I tell you, that this a terrific restaurant. Big meal-small meal, dessert…this joint has you covered.
Like I said before, my last Cheesecake outing was last night at 6pm at the Olas location…had tickets for the 8pm performance of The Jersey Boys at the Broward Center. Great sliders and pot stickers with a Fresca. By the way, you don't want to miss that-show.
The Cheesecake Factory is open Monday-Thursday 11:30am-11:30pm, Friday-Saturday 11:30am-12:30am and Sunday 10am-11am.