DISH OF THE WEEK (Sunday- 1/3/16- Tsunami Subs & Wraps- Boynton Beach, Royal Palm Beach)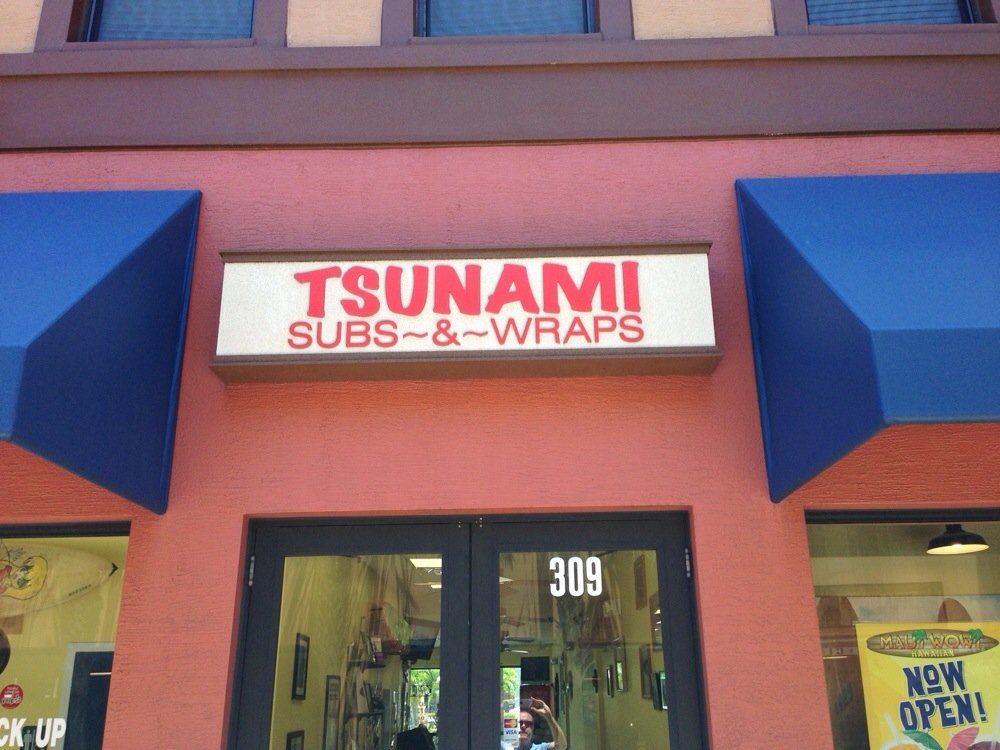 ***** DISH OF THE WEEK (Sunday- 1/3/16).
One of Jeff Eats' favorite menu items…
TSUNAMI ITALIAN SUB
$12.75 (whole)
Tsunami Subs & Wraps
309 East Woolbright Road
Boynton Beach
(561) 739-8325
tsunamisubsandwraps.com
Latest Review: 7/9/12
If you wanna eat some top notch hot and cold subs- get over to Tsunami Subs & Wraps. I singled out the joint's "whole" Tsunami Italian Sub for special attention, but trust Jeff Eats on this one- everything this joint turns-out is dynamite! By the way, that WHOLE SUB can easily feed 2-! One final piece of business, Jeff Eats "frequents" the Boynton Beach joint- just so you know, there is another Tsunami joint at 109 South State Road 7, Royal Palm Beach, Florida 33411, (561) 333-2333.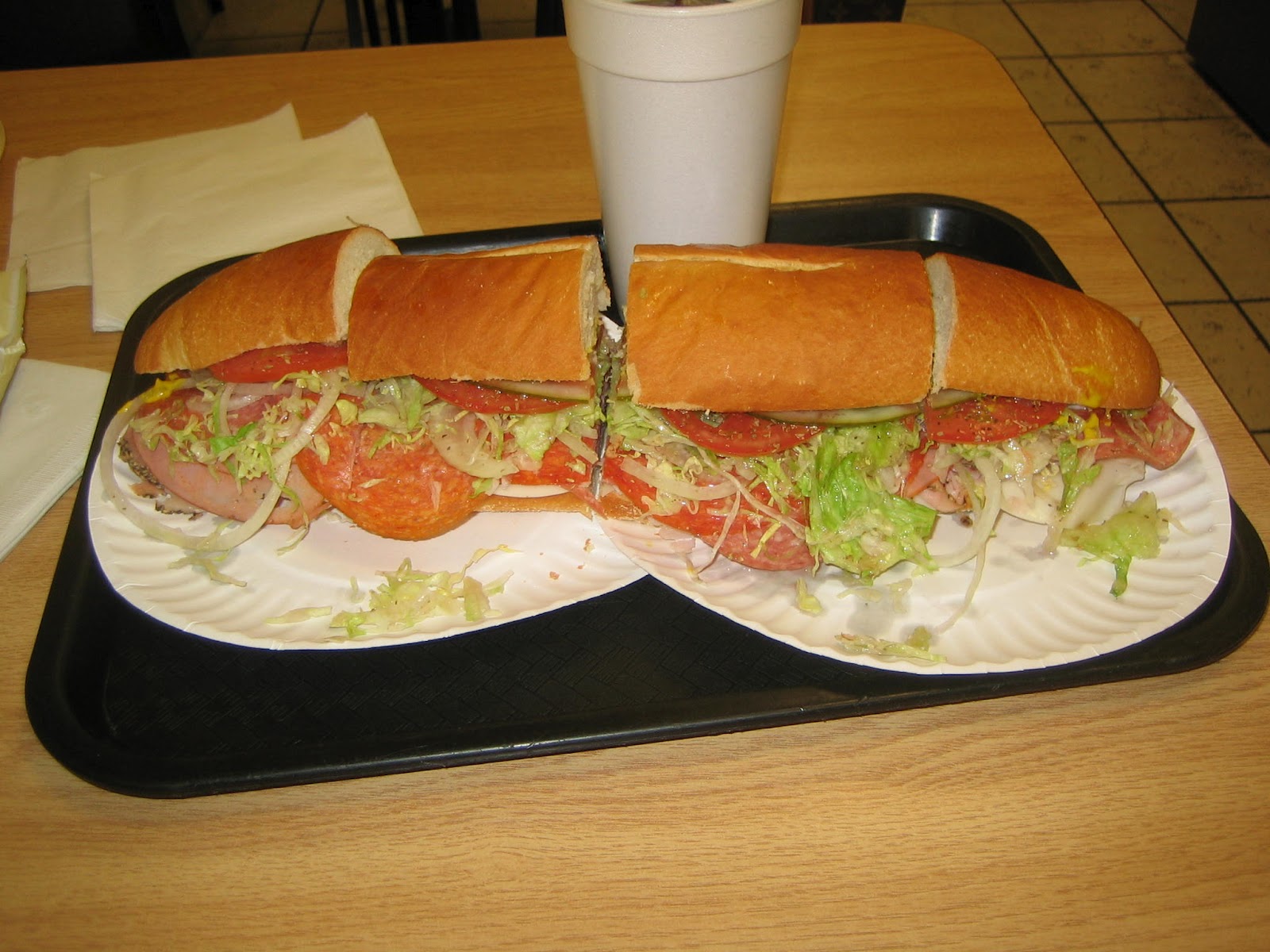 _______
Posted 7/9/12
***** Tsunami Subs & Wraps, 309 East Woolbright Road, Boynton Beach, Florida 33435, (561) 739-8525.
Before I get going here…some "searching" came-up with info-that, one of Tsunami's owners-Frank Merlo- is the son of Vic Merlo who back in the early 1970s along with his brother Frank owned a sub-joint named Mike's Submarines–which they sold to a guy named Peter Cancro who then in return "grew" the business into the Jersey Mike's Sub chain.. Now, I know that if I was Vic or brother Frank Merlo…it would have crossed my mind at least 50 times a day for the last 40 some odd years "Why didn't we just sell that kid-Cancro a piece of the store, instead of the whole thing?" Betcha its also entered son Frank's mind more than just a couple of times, "If only my father and uncle had just sold 50%, I'd…" Anyway…that's what's called a "woulda, coulda shoulda" story and like the Merlos we all got-them.
Last week- I gave Tsunami Subs & Wraps a shot… and I gotta tell you, this joint makes some really-good subs. For the record, I "did" chicken salad–meatball parm–philly cheesesteak subs…soft crusted bread, no skimping on the fillings, three sizes for cold/two sizes for hot.
As you'd expect, Tsunami has the full boat of hot and cold subs…it also has a handful of wraps and salads. You can check menu/prices at www.tsunamisubsandwraps.com.
I know that you guys would love for Jeff Eats to play the old subs-hierarchy game here…As Bush-41 use to say…"Not gonna do it"—or maybe it was Dana Carvey doing Bush 41…anyway, suffice it to say, I definitely would eat at Tsunami Subs again…like I said a few seconds ago, the joint makes really-good subs.
That's the story here.
The joint is open 7 days a week.