Fran's Chicken Haven (Boca Raton)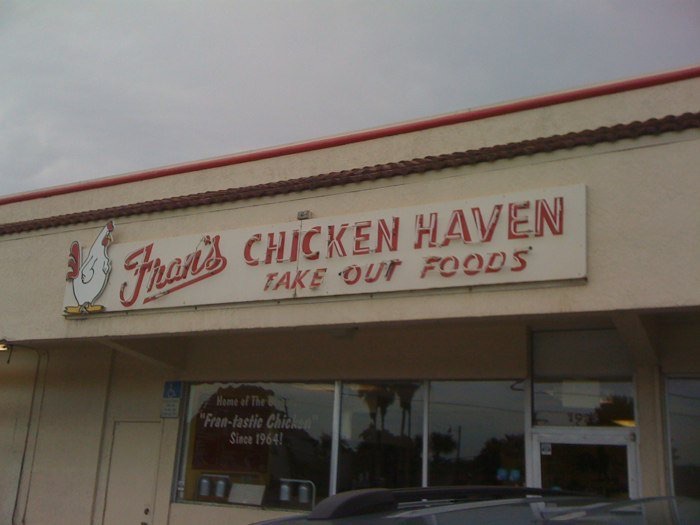 ***** Fran's Chicken Haven, 1925 North Federal Highway, Boca Raton, Florida 33432, (561) 395-0781
Let's just call this- a Jeff Eats' "Certain Things Bear Repeating" story…
Jeff Eats just has to laugh- when the Sun Sentinel seemingly "year after year crowns" PUBLIX FRIED CHICKEN the best in South Florida! There is an old Irish saying- "Give Me A Fu@king Break."
Long story short, Jeff Eats and Mrs. Jeff Eats have been- on and off (see below-as to why "on and off") "taking-out" fried chicken and "various" sides from Fran's Chicken Haven in Boca Raton for something like 23 years!- and I gotta tell you -that this joint's fried chicken/sides are absolute dynamite! Trust Jeff Eats on this one – trying to rank the "best" in the food reviewing game- is a dumb no win game…with that in mind, what I do know, is that Fran's fried chicken is off-the-chart good and that after you eat it- you will never-want to voluntarily buy or eat Publix fried chicken ever again!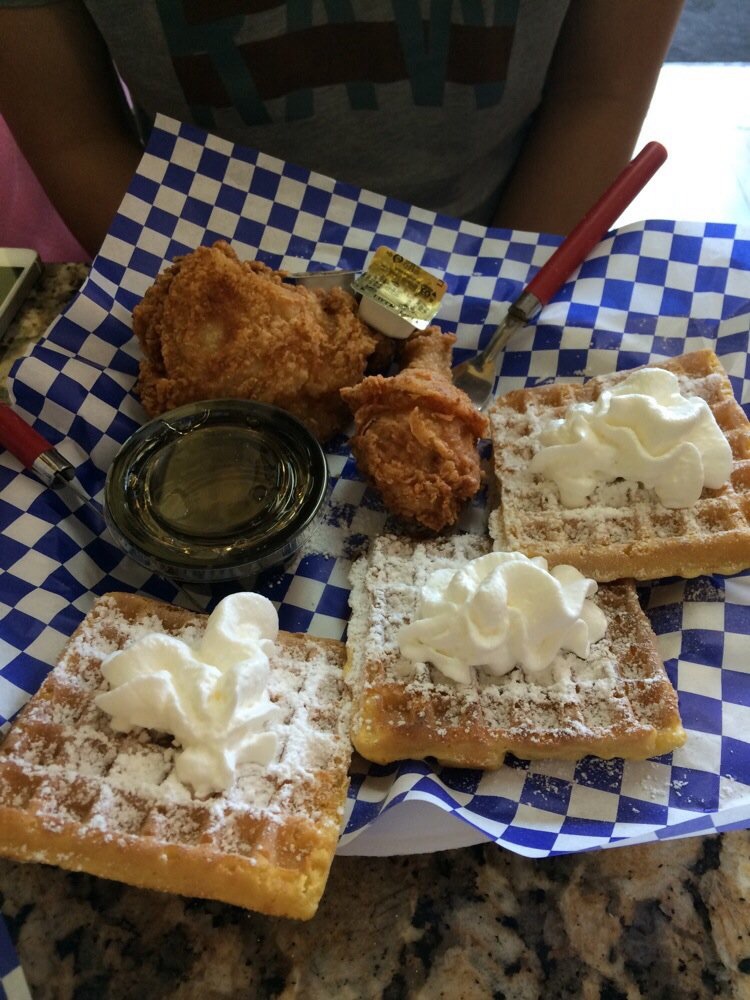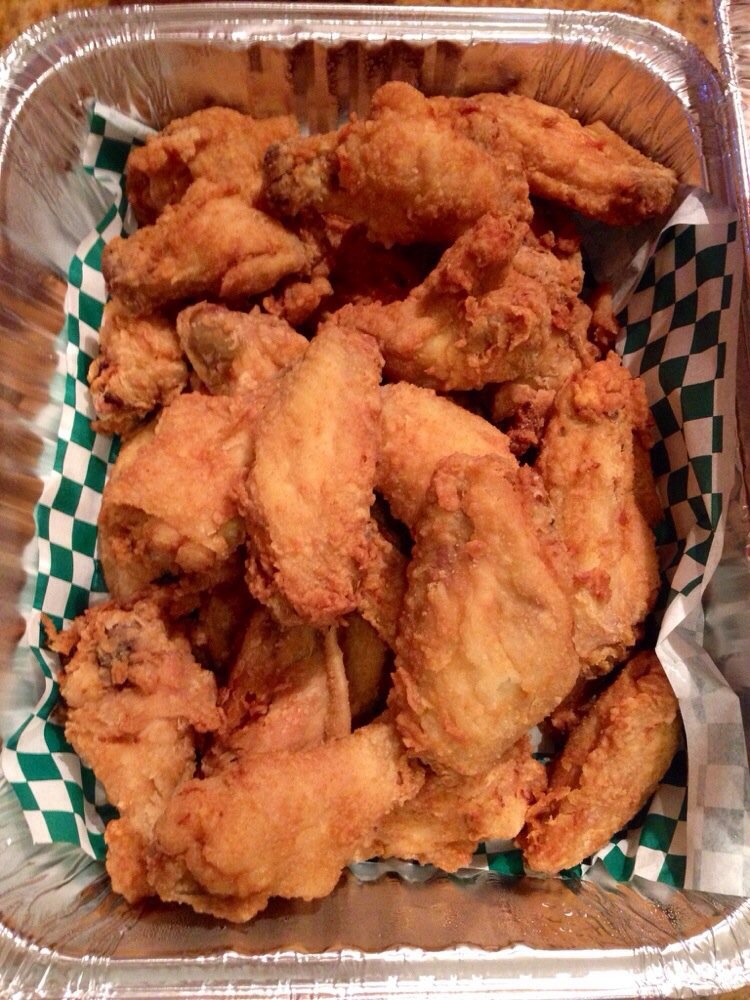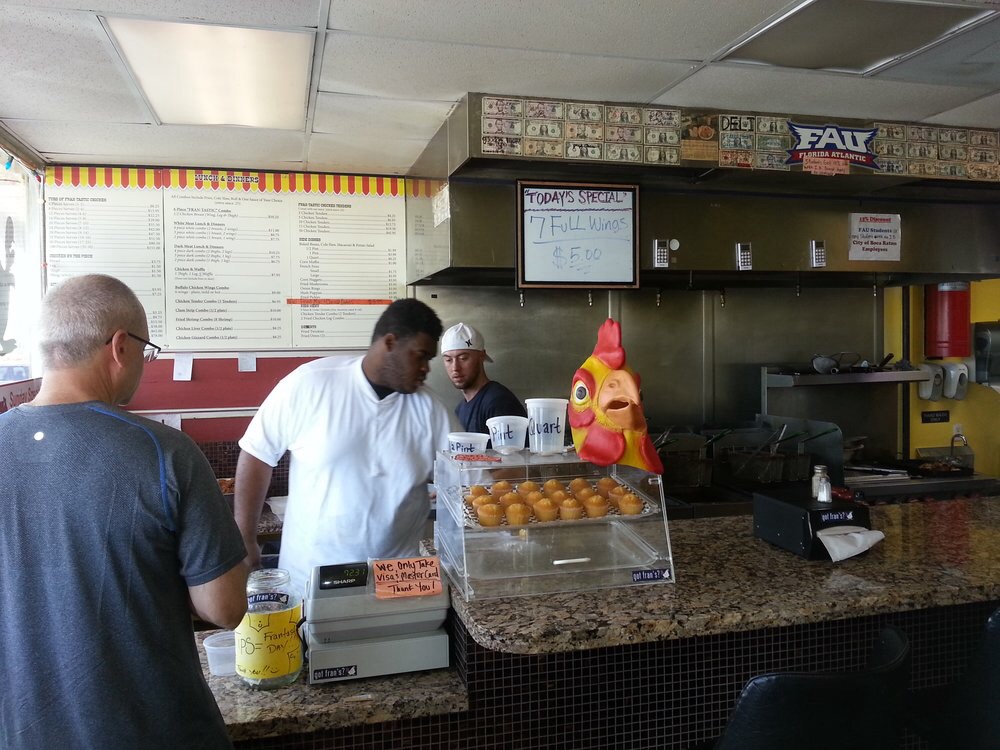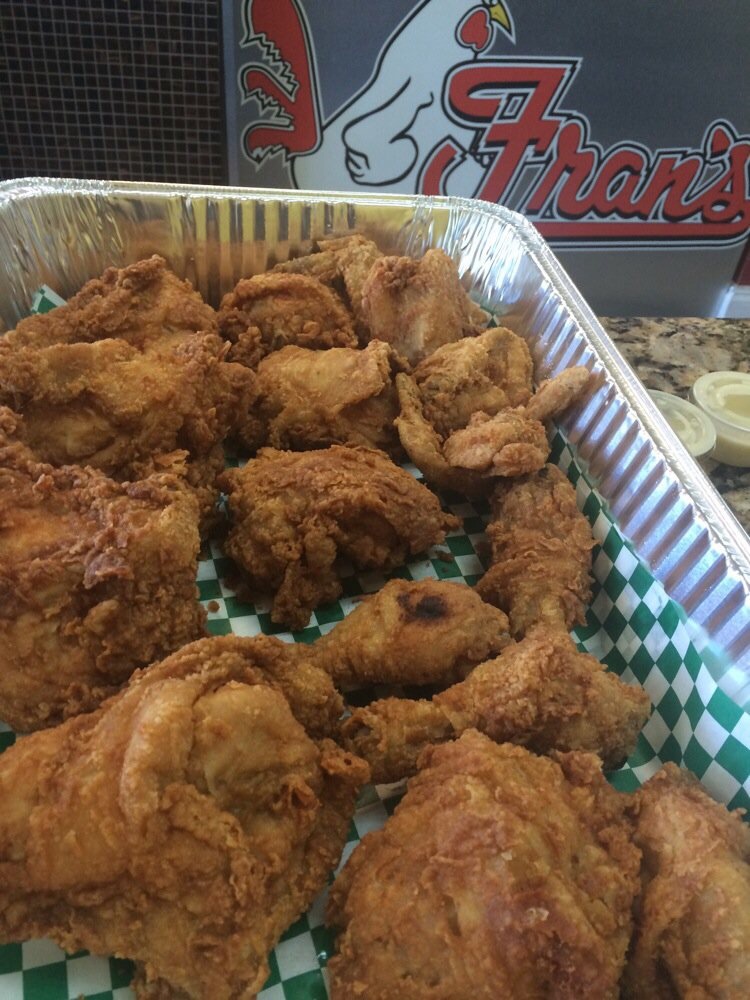 If you want to eat outrageously delicious fried chicken…Fran's Chicken Haven is a must try.
You can check menu/info at franschickenhaven.com.
______________________
Fran's Chicken Haven (Boca Raton)
Posted on July 5th, 2013 · American Fast Food Boca Raton
***** Fran's Chicken Haven, 1925 North Federal Highway, Boca Raton, Florida 33432, (561) 395-0781.
Got something terrific for you…
That's assuming that you aren't a "follower" of NYC Mayor Bloomberg–in that you don't need "Big Brother" (and no, I'm not talking about Janis' group) to tell you what you can and can't eat…
Real fast… from 1964-2000 a woman named Fran (thus the name Fran's Chicken Haven) and her husband Joe, operated a "hole-in-the-wall" fried chicken joint—Fran's Chicken Haven in Boca Raton. Maybe 3 tables and 4-5 counter seats. In a nutshell, amazing fried chicken and assorted sides. In 2000 the couple retired and sold the business—for the past 12-13 years Fran's has had 3-maybe 4 different owners who slowly but surely wrecked the business. Jeff Eats may not be the sharpest pencil in the box, but I do know that when something ain't broke, you don't try and fix it…one owner changed the batter-mix and added latin sides, another made the joint a kosher chicken restaurant-closing on Friday nights and all day Saturday—hopefully you get the picture.
Since Fran and Joe sold the joint, Jeff Eats who had previously been a real-steady customer, has maybe picked-up chicken 7 or 8 times in the ensuing years.
Now the news…two brothers- Jake Stuart (aged 19) and Chris Stuart (aged 32) both born and bred—Boca Ratonians—bought Fran's a month or so ago…and have literally "brought" it back to where it was taste-wise during the Fran & Joe era. How does Jeff Eats know all this? Because…Jeff Eats and Mrs. Jeff Eats ala Marvin Gaye heard it through the grapevine—and yesterday, picked up an 8 piece fried chicken, French fries, onion rings, fried corn nibblets order—and I gotta tell you, the food tastes just like we "remember" Fran making it…the "boys" told us that the sale/purchase of the business had included all of Fran's original recipes and that they had visited with Fran and Joe (who still live in Boca Raton) to get a feel on how to run the joint.
Let me leave you guys with this…if you like fried chicken, fries, onion rings, fried corn nibblets—-then you gotta get over to Fran's Chicken Haven.
One final thought…
Jake and Chris— When the crowds start pouring in, which they will—don't even think of renaming the joint- Stuart Brothers Chicken Haven or some such variation!
Down below is the original June 20, 2006 Jeff Eats' review for Fran's Chicken Haven: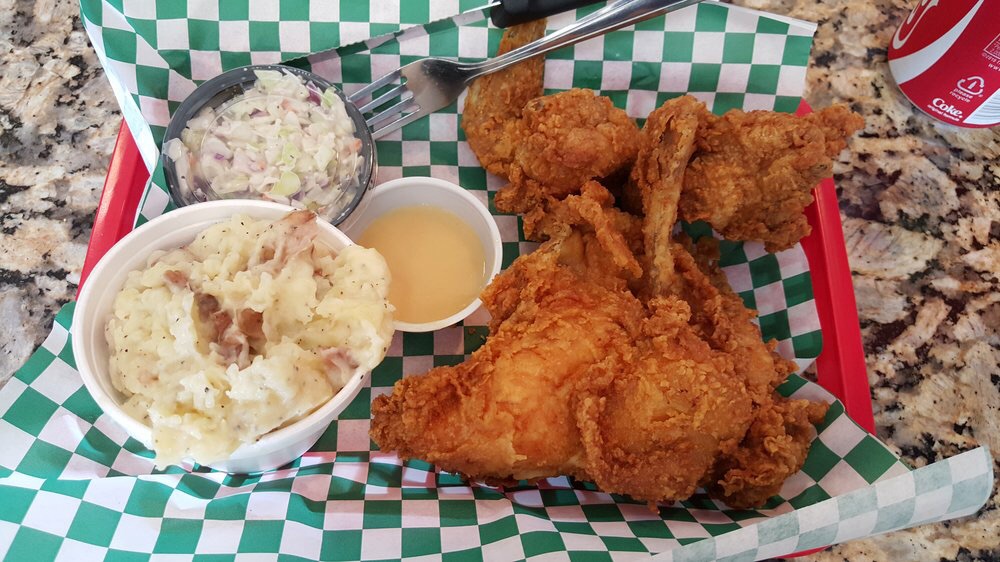 ***** "Fran's makes some of the best fried chicken that you have ever tasted. This joint has been around something like 40 years and is an absolute hole in the wall. Basically a take-out joint, there are a few tables and a counter for those who want to "dine in." FRIED is the word here…shrimp, corn, french fries, onion rings. Everything is absolutely delicious.
Don't tell your cardiologist about this joint.
Fran's is open 7 days a week for lunch and dinner."