Dough
* Dough.
Jeff Eats is hearing some real nice things about "Dough"- checkout the film's trailer at menemshafilms.com/dough.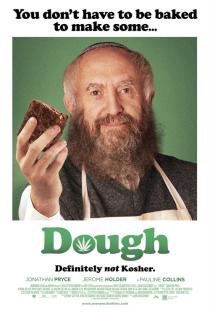 "Dough" – Coming to Theaters
Jonathan Pryce (Pirates of the Caribbean, Game of Thrones) stars in this hilarious new comedy that shows you don't have to be baked to make some Dough!
Curmudgeonly widower Nat Dayan (Jonathan Pryce) clings to his way of life as a Kosher bakery shop owner in London's East End. Understaffed, Nat reluctantly enlists the help of teenager Ayyash (Jerome Holder), who has a secret side gig selling marijuana to help his immigrant mother make ends meet. When Ayyash accidentally drops his stash into the mixing dough, the challah starts flying off the shelves and an unlikely friendship forms between the old Jewish baker and his young Muslim apprentice. Dough is a warmhearted and humorous story about overcoming prejudice and finding redemption in unexpected places!
DOUGH Starts February 12th in Florida!
Boca Raton – Living Room Theaters FAU
Boca Raton – Regal Shadowood 16
Delray Beach – Movies of Delray
Lake Worth – Movies of Lake Worth
Tamarac – The Last Picture Show
Fort Lauderdale – The Gateway Theatre
Aventura – AMC Aventura 24
Miami Beach – Regal South Beach 18
Miami – O Cinema Miami Shores