Crazy Wok (Coral Springs, Fort Lauderdale)
***** Crazy Wok, 5764 Wiles Road, Coral Springs, Florida 33067, (954) 255-1866.
This morning Jeff Eats saw a gigantic-tractor trailer "unloading" a whole bunch of cars "with" New York and New Jersey license plates at the intersection of Sample Road & University Drive in Coral Springs.
To- save those "car owners" the time and trouble of writing Jeff Eats…
_____________________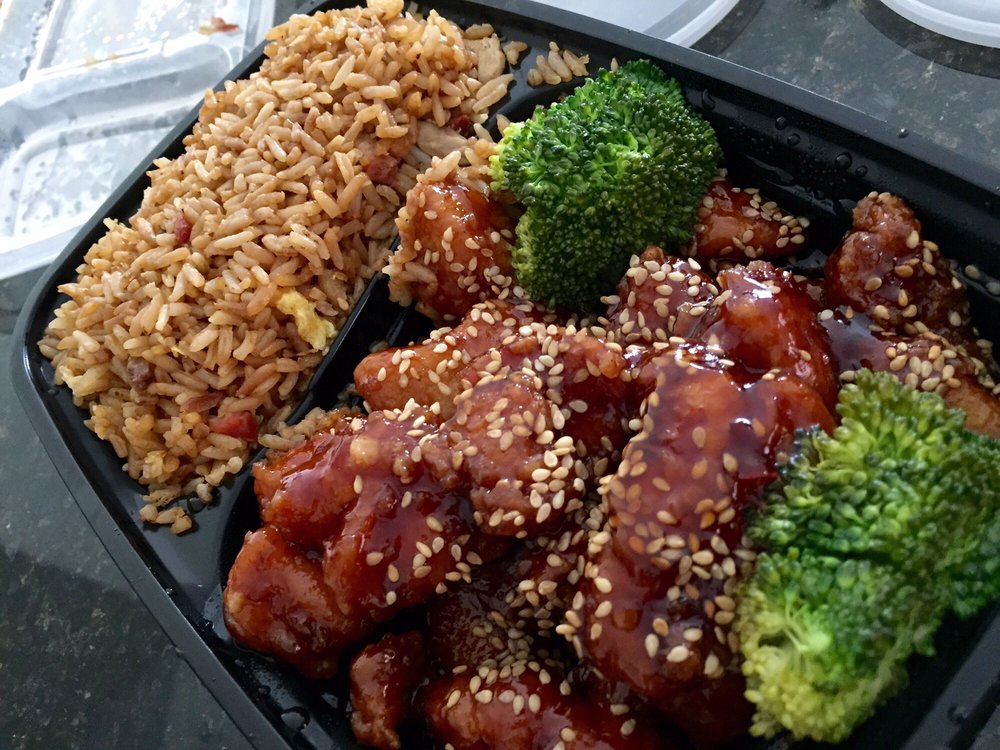 Crazy Wok (Coral Springs, Fort Lauderdale))
Posted on November 25th, 2014 · Chinese Coral Springs
***** Crazy Wok, 5764 Wiles Road, Coral Springs, Florida 33067, (954) 255-1866.
Crazy Wok is a Chinese takeout joint. There are 2- locations, 1-in Coral Springs, 1-in Fort Lauderdale (2392 North Federal Highway)- this "story" is about the Coral Springs' location.
Real simple story…
Last Saturday night, Jeff Eats was over-by my friend Peter's house watching football…we ordered some Chinese stuff from Crazy Wok. We picked-up the food and Peter caught the bill…hey! it's his house…you eat by me, I pickup the bill!
To make a long story short, we did wonton soup, egg rolls, boneless spare ribs, pan fried dumplings, General Tsao's chicken, moo shu beef, roast pork fried rice…and I gotta tell you, the food was right on the money. Now you know and Jeff Eats knows that this food-reviewing gig is purely a subjective game. What I like you might hate and vice versa. You also do know, that what I might find sweet, you may find bitter-so forth and so on. That's why, I very rarely kill time, telling you-what something tastes like! Suffice it to say, (as they say in internet land— imho) Crazy Wok turned out some really delicious "American" Chinese food. For those of you-looking for "real" or shall I say "authentic" Chinese food-like West Lake Fish in Vinegar Sauce (yeah-I know it sounds absolutely amazing!) you can cross Crazy Wok off-your list.
Finally…good free food, good company and a win by my University of Arizona Wildcats…made for a very pleasant evening.
One last thought, some of you guys may be wondering…If Jeff Eats went to Ithaca College and Brooklyn Law School and Mrs. Jeff Eats went to Brooklyn College…then how does the U of A work its way into the conversation? Easy, Son Jeff Eats went to U of A and Daughter Jeff Eats went to University of Connecticut- thus the RELATIONSHIPS…very expensive RELATIONSHIPS but RELATIONSHIPS nonetheless! Now that I look back, why these two scholars couldn't- go to school in-state, is beyond Jeff Eats' comprehension- we'll save that discussion for another day…
If you live or work in Crazy Wok's neighborhood…you now know about a real-good Chinese takeout joint.
You can check menu/prices at crazywok.com. The site has a handful of discount coupons that you can print out.
Crazy Wok is open 7 days a week 10am-11pm.