Kingsburg Asian Cuisine (Boynton Beach)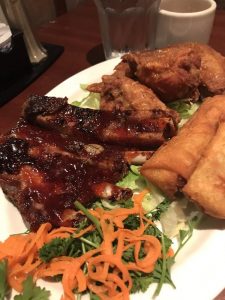 ***** Kingsburg Asian Cuisine, 9819 South Military Trail, Boynton Beach, Florida 33436, (561) 734-8255.
Got a real good Chinese joint for you…Kingsburg Asian Cuisine in Boynton Beach. Don't let the "Asian Cuisine" in the joint's name throw you off, Kingsburg is a Chinese restaurant- with a pretty good handful of Korean, Vietnamese and Thai dishes thrown into the menu-mix!
The other night, Jeff Eats, Mrs. Jeff Eats and another couple ate dinner at Kingsburg…not exactly sure as to how long Kingsburg been around- but when I squinted (no insult or pun intended) my eyes, I'm thinking that I could have been sitting in a Brooklyn Chinese Restaurant in 1957…loads of booths, big round tables for about 100!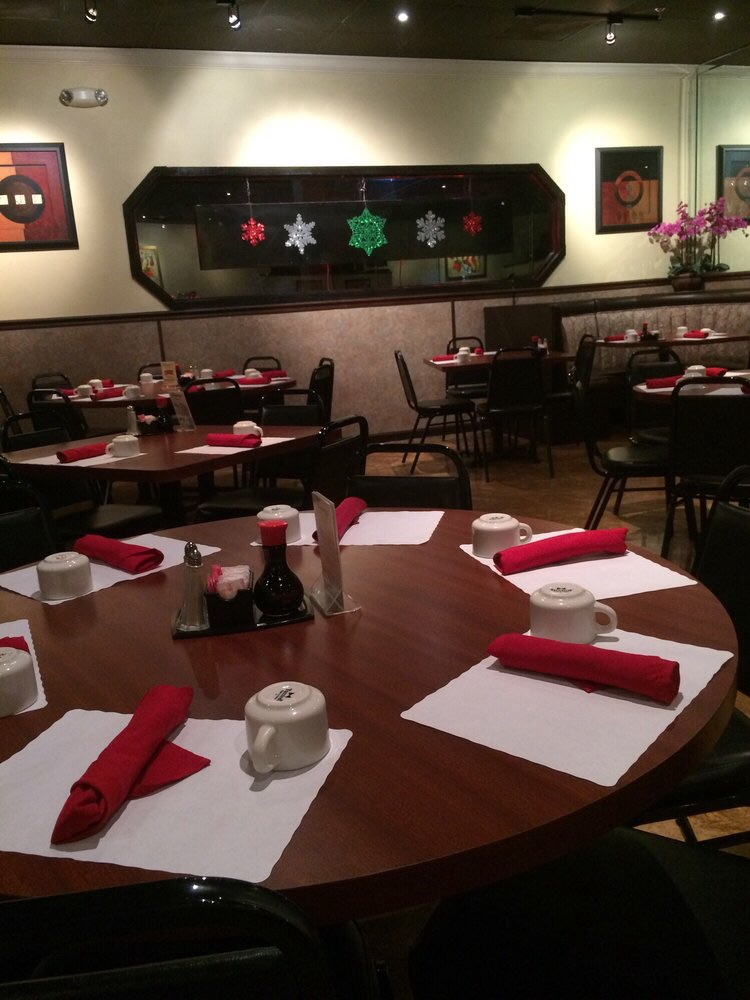 Dishes ordered:
Wonton Soup
Hot & Sour Soup
Fried Pork Dumplings
BBQ Spare Ribs
Egg Rolls
Roast Pork Fried Rice
General Tso's Chicken
Shrimp With Lobster Sauce
Mu Shu Pork
Shrimp Lo Mein
Pepper Steak
…and I gotta tell you, everything was right on the money! Now I could- break things down for you, by telling you that Jeff Eats has had better Egg Rolls and Pepper Steak…and that I really enjoyed the General Tso's Chicken and Shrimp Lo Mein- but you guys know that this food-reviewing business is purely a subjective game, what I like, you may hate and vice versa!-so let's leave it at, I would definitely eat at Kingsburg again- because all four of us (in case you forgot- Jeff Eats, Mrs. Jeff Eats and another couple)-all agreed that the food worked, the prices were reasonable, the portions were huge, the service was pleasant and the décor when we squinted our eyes (no pun or insult intended) made us feel like we were back in a Brooklyn Chinese restaurant in 1957!
You can check menu/prices at kingsurgfl.com.
Kingsburg Asian Cuisine is open Monday-Saturday 11am-10pm, Sunday 11am-9:30pm (I guess "they" want to get home in time to watch The Good Wife).