Bagels 4U (Festival Flea Market- Pompano Beach)

***** Bagels 4U, 2900 West Sample Road, Pompano Beach, Florida 33073, (954) 984-8005.
Bagels 4U…fast food- bagels/sandwiches/salads joint located in the Festival Flea Market Mall's food court. Order at/pickup at the counter, shared food court table seating.
First things first, like you, I'm thinking that the joint's name sucks! Come on, you know Toys R Us, Babies R Us, so on and so forth!
Anyway,
Real simple tale…
The other day Jeff Eats and Mrs. Jeff Eats "did" lunch…chicken salad on a toasted everything, tuna salad on a toasted onion and lox with a schmear of cream cheese on a toasted pumpernickel and "everything" was right on the money! The bagels were made-the "right way" boiled/and then baked- and the "fillings" were as tasty as could be!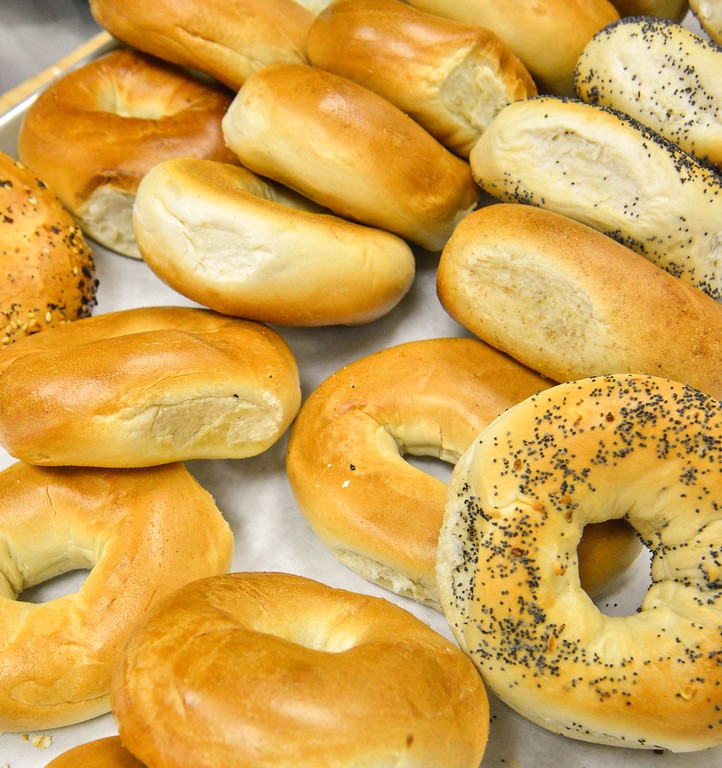 Let me wrap this one up for you guys, the stuff we had was as good, if not better than most of the full service bagel joints that dot the South Florida landscape.
Jeff Eats is thinking that- Bagels 4U is a real nice "alternative" to the- bourbon chicken, 2 slices & a Coke- and Philly cheesesteak "concessions" that usually catch my Festival Flea Market Mall food court business!
The next time you're in the Festival Flea Market Mall give Bagels 4U a shot- by the way, Jeff Eats also took home 6 bialys- and like the bagels, they were real good!
Bagels 4U is open Monday-Friday 9:30am-5pm, Saturday-Sunday 9:30am-6pm.
Finally, here's a coupon you can use in the Festival Flea Market Mall before or after you eat, 'cause you can't use it in the food court! Go figure!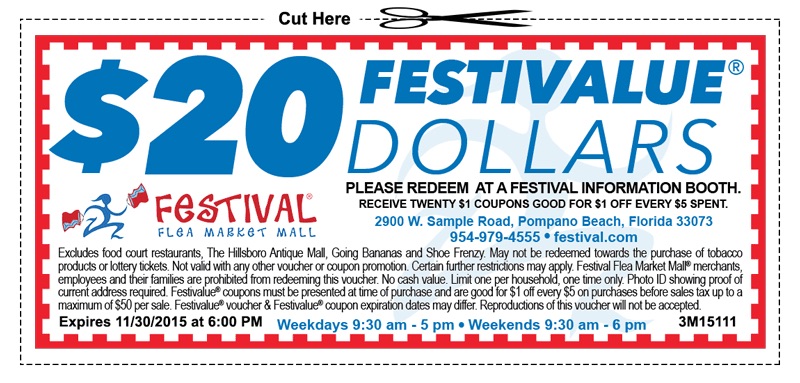 The