4 Ever '50s (Willow Theatre at Sugar Sand Park- Boca Raton)
* 4 Ever '50s.
Jeff Eats must be slipping…just heard about this one-this morning!
Checkout audio/video at- 4ever50s.com. Trust Jeff Eats on this one, assuming that- the "production" hasn't been doctored, these boys can really sing!
You can catch tickets at willowtheatre.org/4ever-50s. Also check goldstar.com, its got a whole bunch of discount tickets listed.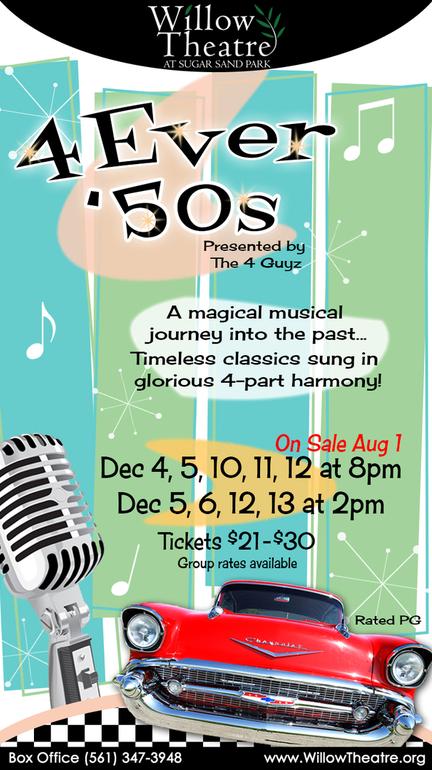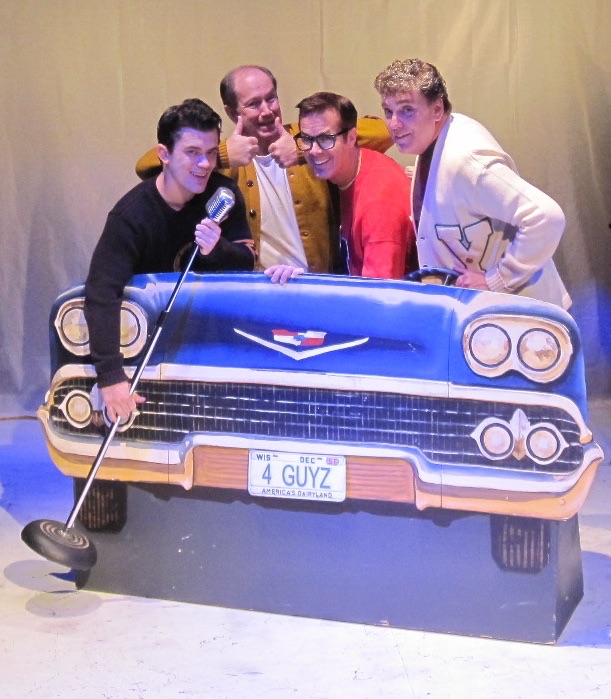 from goldstar.com
4 Ever '50s: Bop Back to the Doo-Wop Era
 Willow Theatre at Sugar Sand Park ( 300 S. Military Trail Boca Raton, FL 33486 )
The entertaining quartet known as The 4 Guyz travels back through time to the happy days of the '50s and '60s, where four-part vocal harmonies ruled the pop charts and bobby soxers and greasers roamed the malt shops. A lighthearted, interactive musical revue that has been running for more than 10 years in the Midwest and now makes its South Florida debut, 4 Ever '50s pays tribute to the doo-wop days with comic patter and a lineup of hit songs. You'll hear all the top hits, from upbeat favorites like "Duke of Earl," "Rock Around the Clock" and "At the Hop" to romantic ballads, including "Blue Moon," "Sixteen Candles" and more.