Lux Burger (Coral Springs)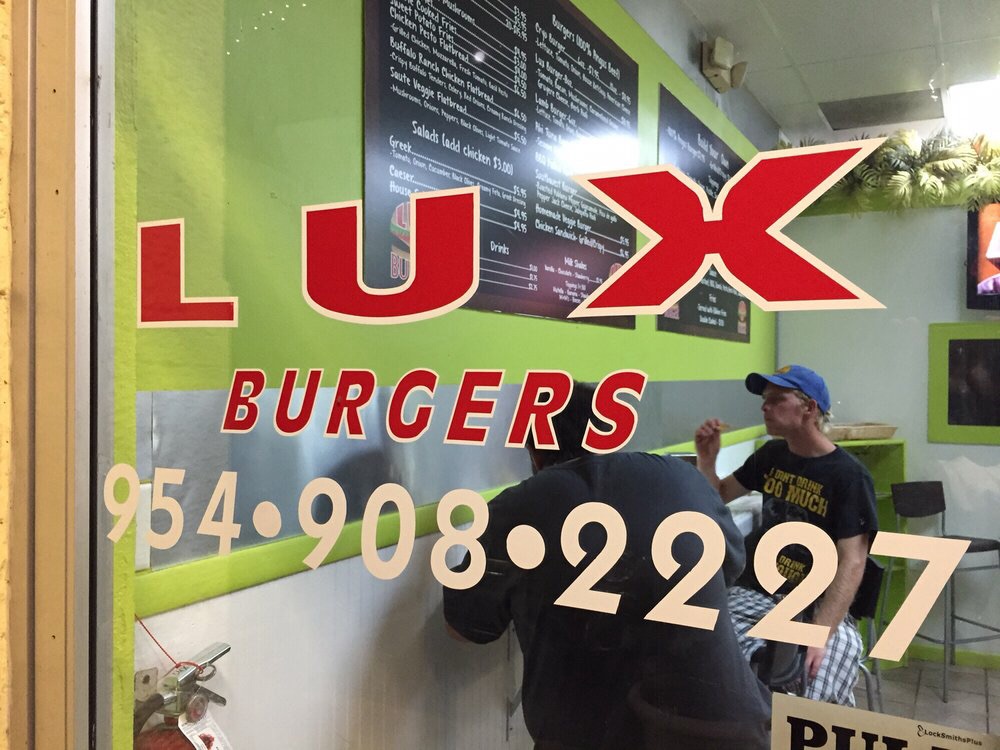 ***** Lux Burger, 11012 Wiles Road, Coral Springs, Florida 33076, (954) 908-2227.
Got a real good hole-in-the-wall hamburger joint for you guys…Lux Burger in Coral Springs. Order at/pickup at the counter. The joint is basically a "takeout"- unless you consider 5-seats a full blown eat-in restaurant!
Lux Burger's menu is printed down-below. According to the joint's owner, Lux uses a "Cryo Frying" technique to make its burgers (the owner's "explanation" of "Cryo Frying" follows the menu)! Just between you guys and Jeff Eats, I hear the words cryo and liquid nitrogen in the same sentence, I'm thinking Ted Williams' severed head, but that's just me!
Anyway,
Long story short, Jeff Eats and Mrs. Jeff Eats recently "utilized" 2-out of the 5 seats- doing a 12oz. Lux Burger, Lamb Burger, French fries, strawberry/vanilla shakes and really enjoyed the food! By the way, the burgers come with in-house-made potato chips. Not sure if cryo-schmyo is the reason- but the burgers all had a real-nice firm/crisp outside and were super juicy inside. Like I said before, hole-in-the-wall and Jeff Eats and Mrs. Jeff Eats really enjoyed the food.
Lux Burger is open Monday-Thursday 11am-9:30pm, Friday-Saturday 11am-10pm, closed Sunday.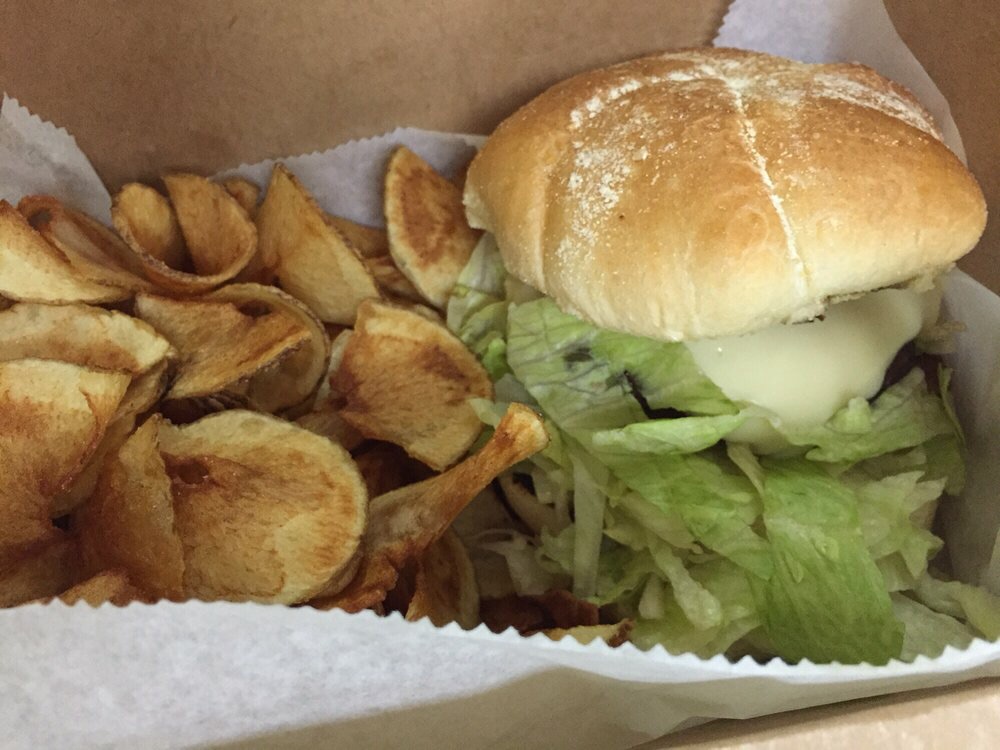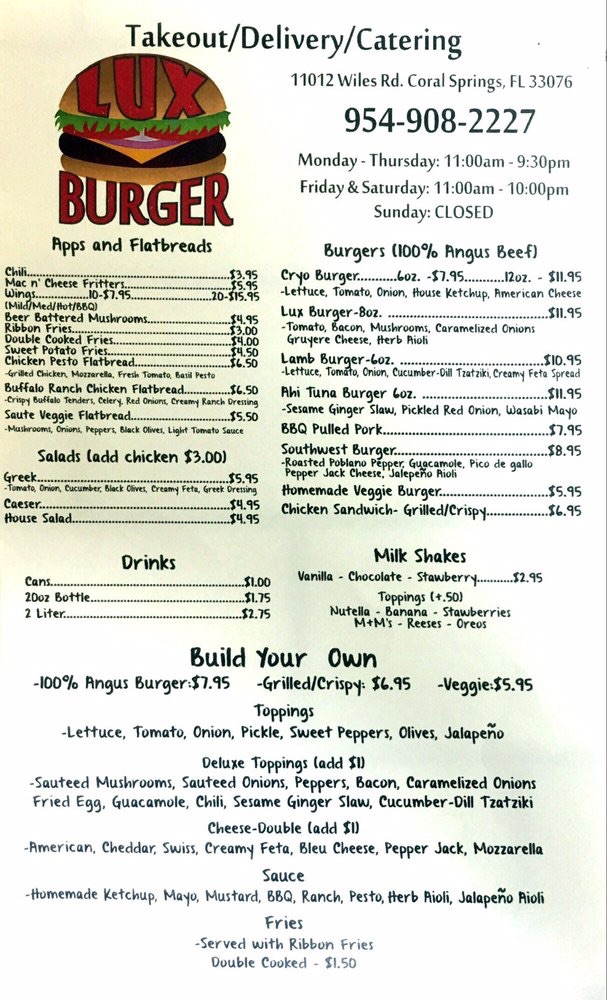 Established in 2015.
New Take on an Old Classic. Our Cryo Burger is cooked using a little known culinary technique known as Cryo-Frying. This involves cooking our Burgers sous-vide (temperature controlled water bath), and then submerging them in liquid nitrogen for a few seconds. What this does is rapidly freeze the outside of the burger while keeping it still warm in the middle. We then place the burger into hot oil, which crisps the outside and seals all the juices into the burger without overcooking the center or absorbing the frying oil.