Joey and the Paradons (Meatball Room- Boca Raton)
* Joey and the Paradons.
If you're into Doo Wop…
Joey and the Paradons
Friday, November 6, 2015 (7-10PM)
Meatball Room
3011 Yamato Road
Boca Raton, Florida 33496
561-409-4111
No Cover
For more info:
meatballroom.com
joeyandtheparadons.com
Trust Jeff Eats on this one, Joey and the Paradons will have you thinking it's Brooklyn, 1959…they are really good!
Just a drop of information about the- Meatball Room which is letting you in "free"- but kinda hoping you eat/drink during your -visit!
from meatballroom.com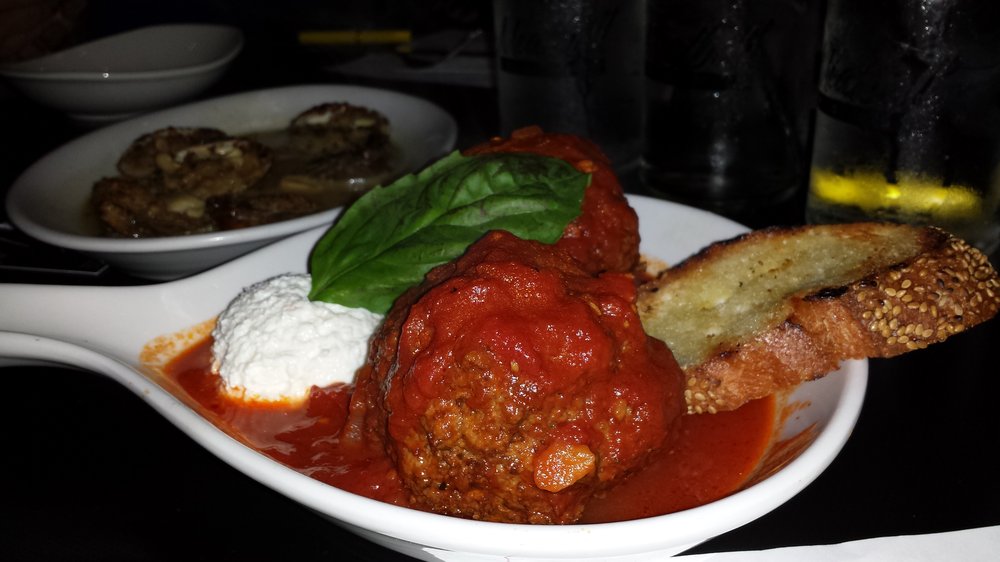 About Us
Meatball Room is located in the central Boca Raton, FL in the upscale Regency Court shopping center that borders the Woodfield Country Club. Meatball Room is a Tuscan Italian restaurant featuring authentic fare, artisan cocktails, designer desserts and much more. The restaurant's extensive menu is highlighted by numerous unique meatball choices including classic Italian, pure beef brisket, spaghetaboudit, turkey, and spicy Silician.
Executive Chef Nick's authentic Tuscan-inspired signature dishes include homemade pastas, unique sauces on various Pollo, Veal, Pesce, and delightful Ravioli choices, as well as, truly unique wood fired pizzas.
The extensive dessert menu features New York style, creme-brule, and ricotta cheese cakes. Other mouth-watering home-made pastries and cakes, include red-velvet cake, carrot cake, cappuccion cake, Jamaican rum cake, tiramisu, and double chocolate cake. Other highlights include a wide array of homemade ice cream sundaes, numerous old-fashioned milkshakes, innovative ice cream sandwiches, a Whoopie Pie Tower, and many other exciting choices.
Meatball Room offers 3 different dining experiences. You can enjoy a traditional family-style dinner in the main dining room. For a more romantic and intimate experience, dine in the outdoor tropical oasis which features fire pits, a waterfall and pond, and live music. Practice your dance skills and enjoy an active nightlife at the separate main bar and dance floor.
Meatball Room features:
Wood burning pizza oven and open kitchen
Indoor and outdoor patio seating, featuring fire pits and a waterfall.
3 bars to delight, including (1) an Indoor designer bar with dance floor, (2) an outdoor/indoor unique tropical oasis bar with fire pits and pond, and (3) a convenient pizza bar.
Separate cocktail lounge and dance floor
Hand-made cocktails and microbrews
Live music
Happy hour from 4 to 7 PM, everyday at both liquour bars.
Wednesday's each lady drinks FREE with the purchase of a dinner entree
Private party room
Business meetings room needs completely furnished
Catering
Hours: Every Day from from 4 PM to Close