Golden Rule Seafood Market (Miami)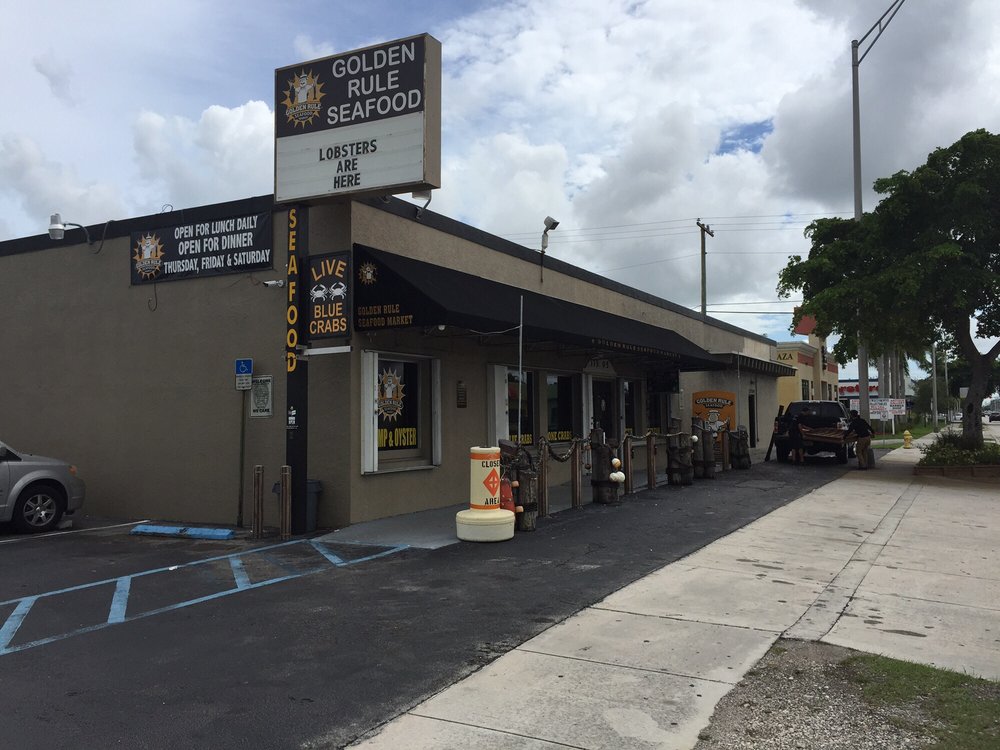 ***** Golden Rule Seafood Market, 17505 South Dixie Highway, Miami, Florida 33157, (305) 235-0661.
Got an absolutely terrific seafood market/restaurant for you guys…Golden Rule Seafood Market in Miami.
Real easy tale to tell, seafood market on one side/seafood restaurant on the other side- that has reasonably priced fresh/prepared outrageously-delicious stuff…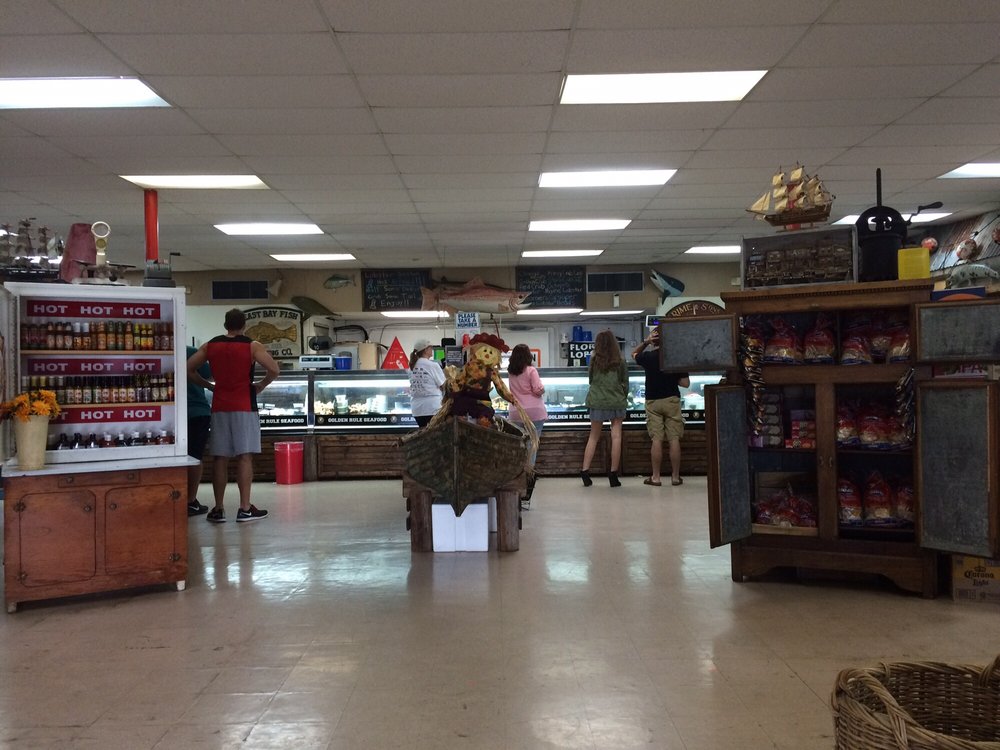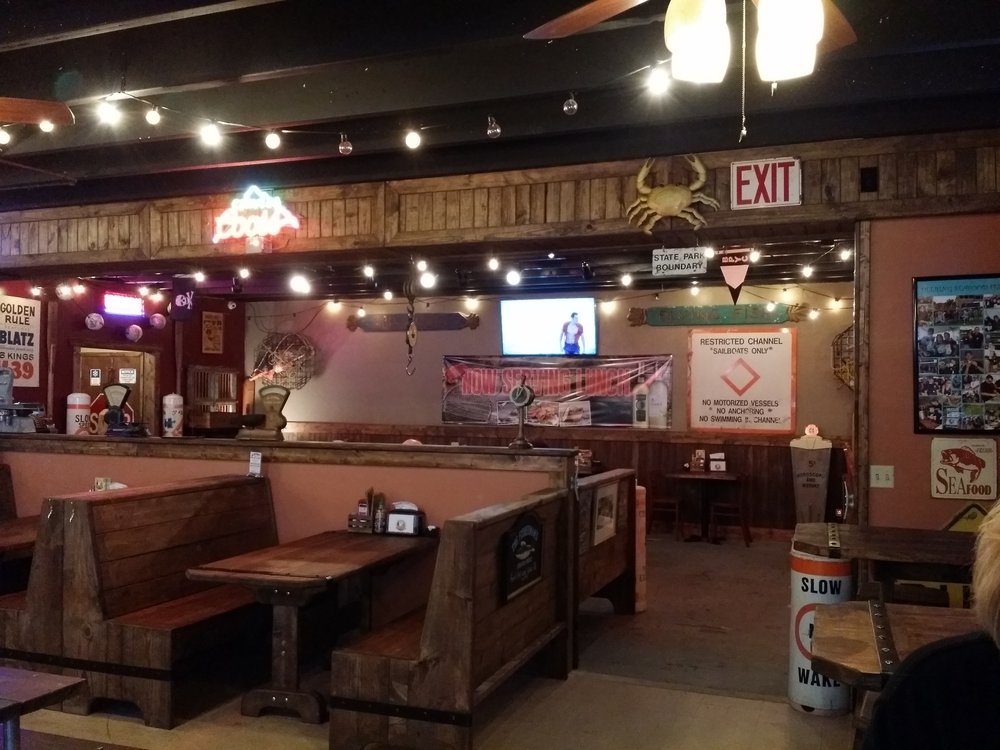 Now, first things first- as we don't want anybody getting confused here…
The seafood market is open Monday-Wednesday 10am-7pm, Thursday-Friday 10am-9pm, Saturday 9am-9pm, Sunday 11am-6pm…The seafood restaurant is open Sunday-Wednesday 11am-6pm, Thursday-Saturday 11am-9pm.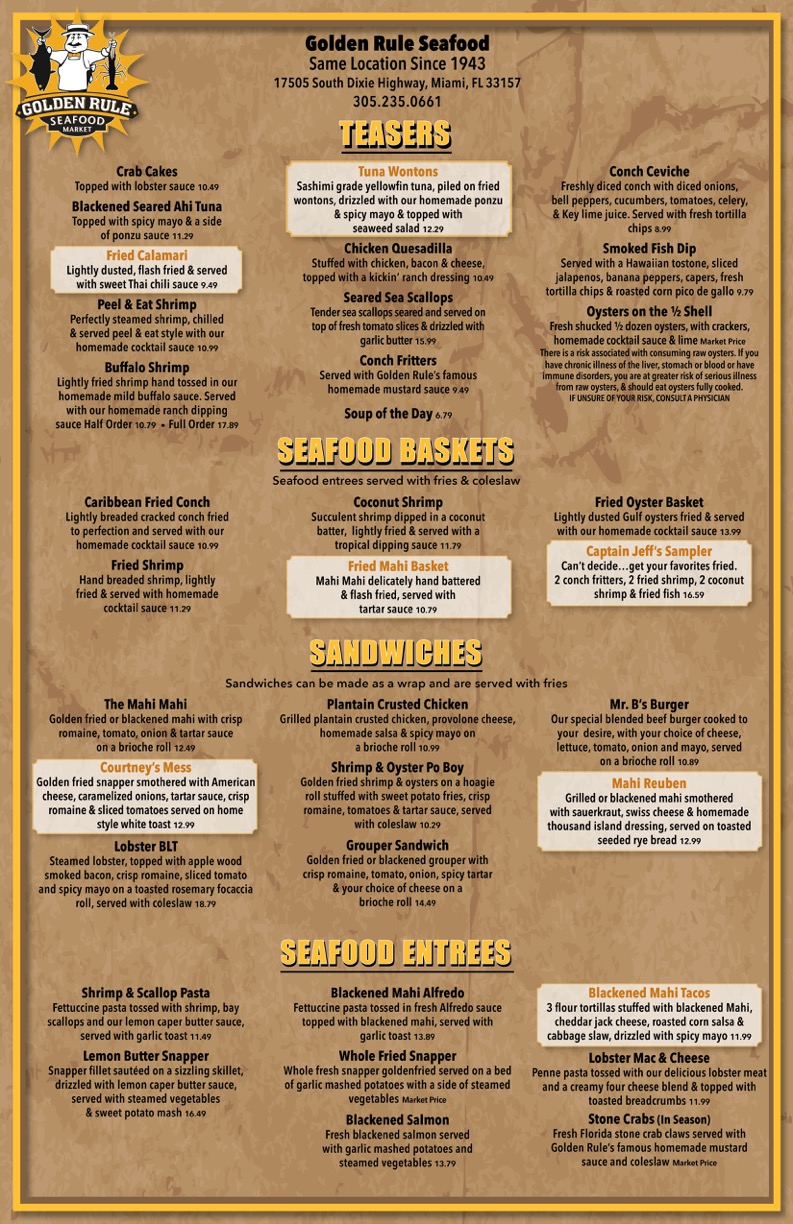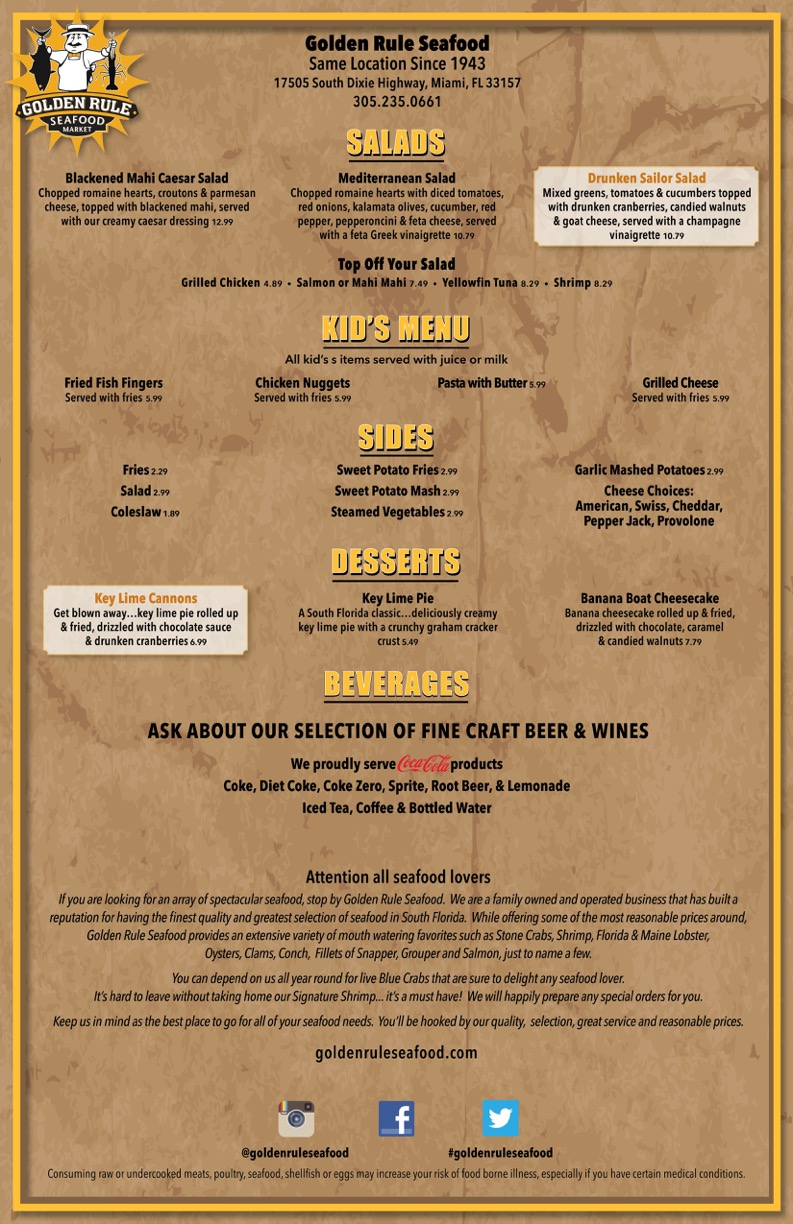 Jeff Eats and Mrs. Jeff Eats recently did-lunch and I gotta tell you- that the lobster salad blt, mediterraneen salad, shrimp-scallop pasta that we ordered- were all off the chart good! No bs- here, the food was absolutely delicious-the service was as pleasant as could be and the combo seafood market/restaurant décor-vibe real cool…by the way, if you wear anything but tee shirt/shorts/sneaker-flip flops you are gonna be waaaay over-dressed.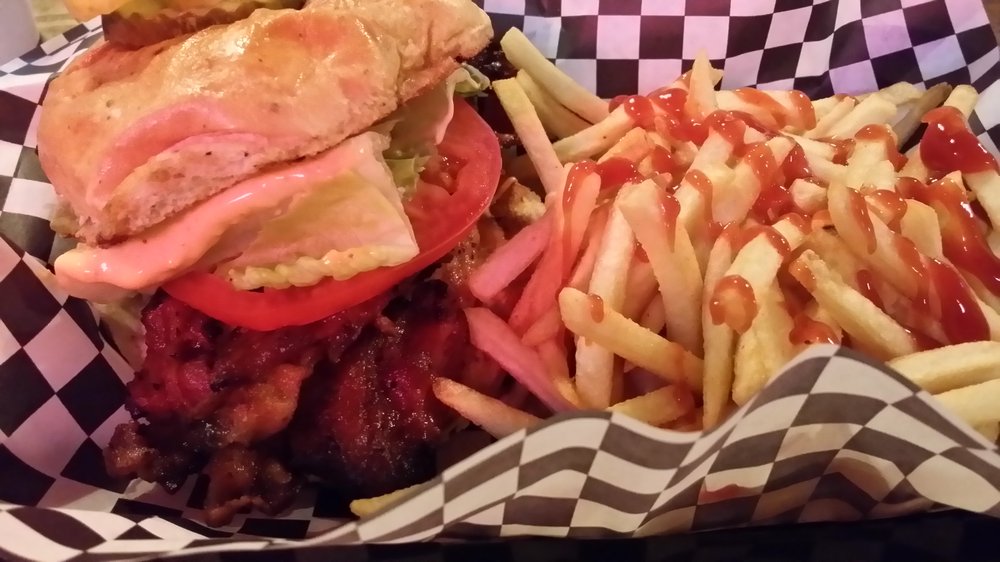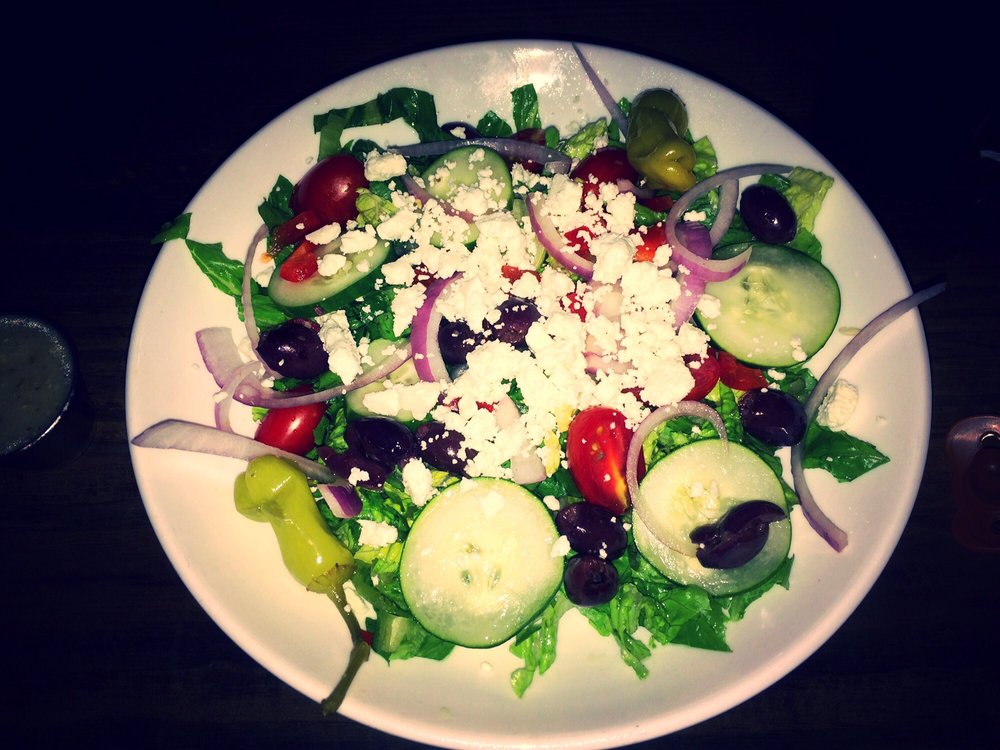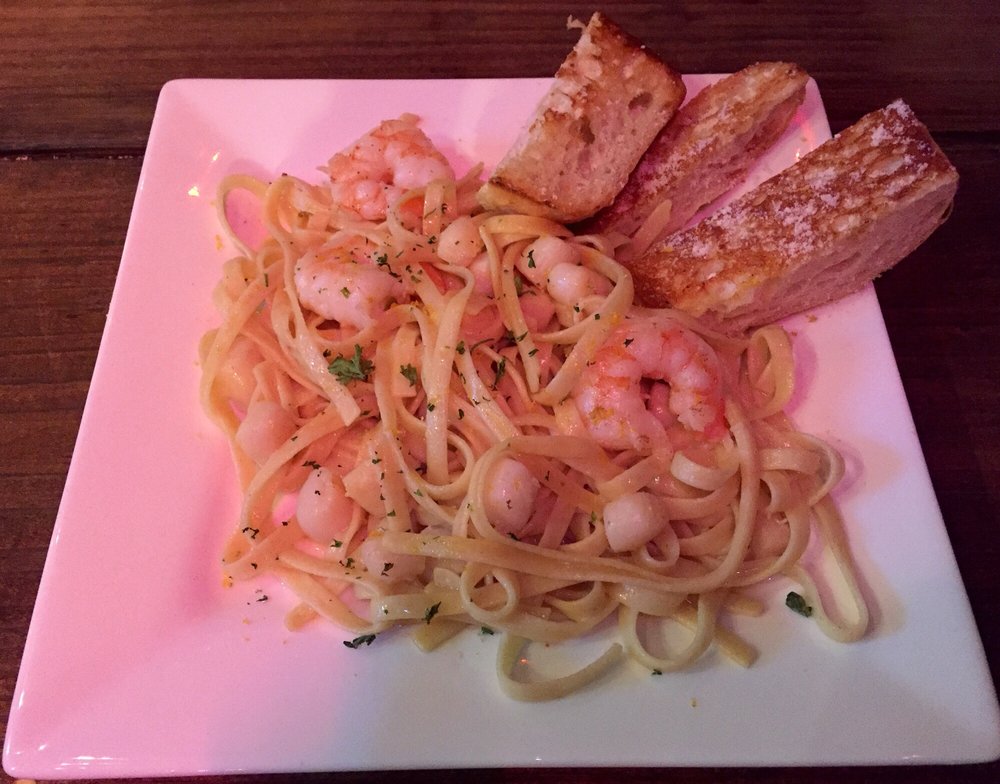 Let Jeff Eats wrap this baby up for you…Golden Rule Seafood Market is an absolute must try!