Stephan
* Stephan.
Real short story,
Last night Jeff Eats and Mrs. Jeff Eats went to a terrific Bar Mitzvah Party at the Woodfield Country Club in Boca Raton…
During the cocktail hour- one of the best slight of hand/closeup magicians that I have ever seen- kept the crowd of 200 absolutely amazed!
The magician's name- Stephan.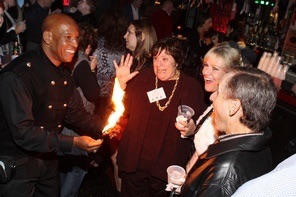 From what I understand, the guy works restaurants/clubs/casinos/festivals/amusement parks/private events all over Florida.
Trust Jeff Eats, this Stephan- guy is off the chart good!
Just between you guys and Jeff Eats, later to day I'm gonna call Stefan and see if he can make one of my pain in the ass neighbors disappear! If he can't or won't -I got some old friends in Brooklyn who are also sort'a in the "disappearing" business-that I can call!
You can check Stefan out at… mybagoftricks.com.