Mizner Pizzeria (Boca Raton)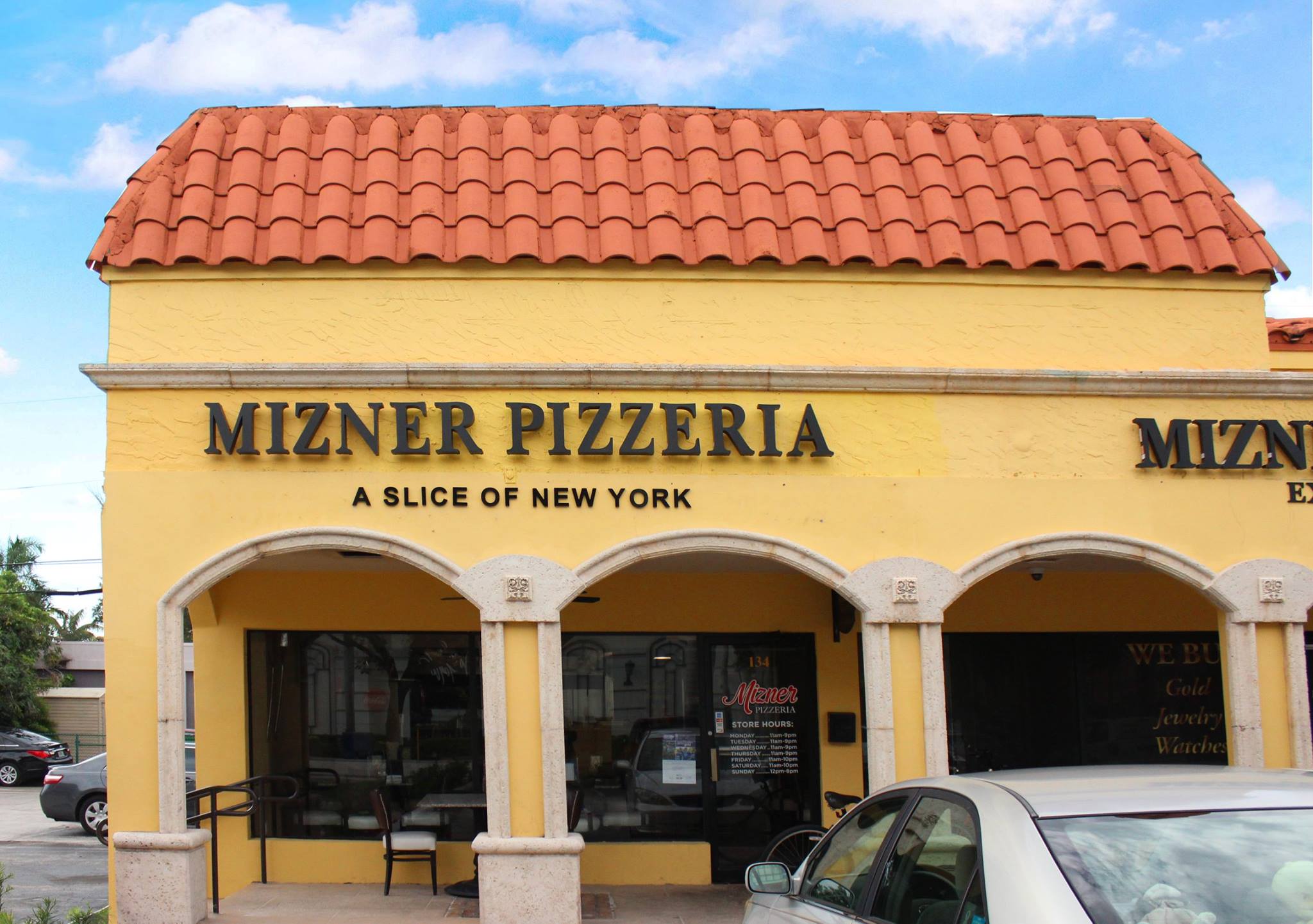 ***** Mizner Pizzeria, 134 Northeast 2nd Street, Boca Raton, Florida 33432, (561) 826-7123.
Got a good, "mom & pop- red sauce" Italian joint for you guys, Mizner Pizzeria in Boca Raton.
Wanna talk "hole in the wall"?- talk Mizner Pizzeria! Maybe 6 tables inside/1 table outside/order at-pickup at the counter!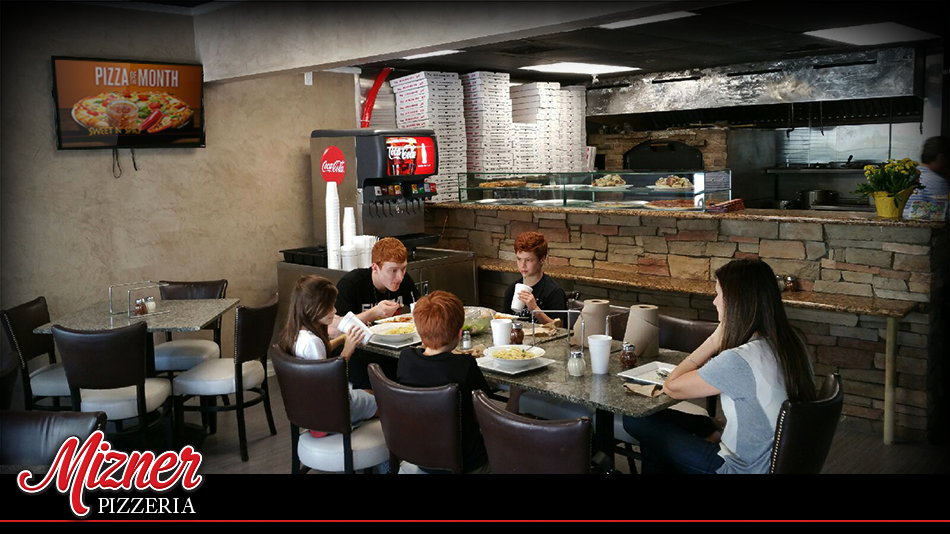 For you guys who fancy yourselves Amerigo Vespuccis, Mizner Pizzeria which opened about 2 months ago- is located in…"El-Crapo" strip center-next door to the United States Post Office – across from Mizner Park in Boca Raton. Don't know what's in the water, but over the past 5 years, 4 other pizza joints have come-and-gone in the exact same spot! So here's wishing Mizner Pizzeria good luck!
Anyway,
Last Wednesday night, Jeff Eats and Mrs. Jeff Eats did a "takeout"…large cheese pizza ($8 on Wednesdays-normally $13.95), chicken parmigiana sub ($9.95), Greek salad ($7.95), sausage & peppers sub ($9.95) and I gotta tell you that everything was A-OK! Just between you guys and Jeff Eats, the pizza which was NY Style-thin crust//sweet sauce could of- handled another minute or two in the oven-not quite crispy enough for Jeff Eats- but nothing worth filing a lawsuit over (don't forget Jeff Eats is a graduate of The Brooklyn Law School- Class of '73). The subs were nice hard crust/soft inside bread situations- that were loaded with real good fillings!
You can checkout Mizner Pizzeria's menu which has the full boat of expected "red sauce joint" appetizers, salads, pizzas, pastas, calzones, strombolis, subs, meat/chicken entrees, desserts at miznerpizzeria.com.
Let me wrap this one up with a bow-for you guys…
Mizner Pizzeria makes some real good stuff. You can definitely eat-in, but don't be planning no- big graduation or bar mitzvah parties- because like I said before "hole in the wall."
Mizner Pizzeria is open Monday-Thursday 11am – 9:0pm, Friday-Saturday 11am-10pm, Sunday 2pm-8pm.
Finally, Jeff Eats found the below flyer- on Mizner Pizzeria's- Facebook page….
Between you guys and Jeff Eats- if I knew for sure that this joint was "going to make it"- Party City has some nice Postmen costumes for Halloween! Just a thought!
________________
All police, firefighters, emergency personnel, military and postal employees receive 25% OFF all day, every day!