Mike Vecchione (Boca Black Box- Boca Raton)
* Mike Vecchione.
Jeff Eats just checked- goldstar.com got some Comedian Mike Vecchione's October 15th 8pm $15 tickets for 5 bucks!
Trust Jeff Eats when I tell you, that Vecchione puts on a terrific show!
Hey! I know it's a Thursday Night-show- so what- you gonna melt or something? Besides, Vecchione went to high school in Boca Raton!
Throw in- that Bruce Smirnoff is opening and you got 2-headliners for the price of-1!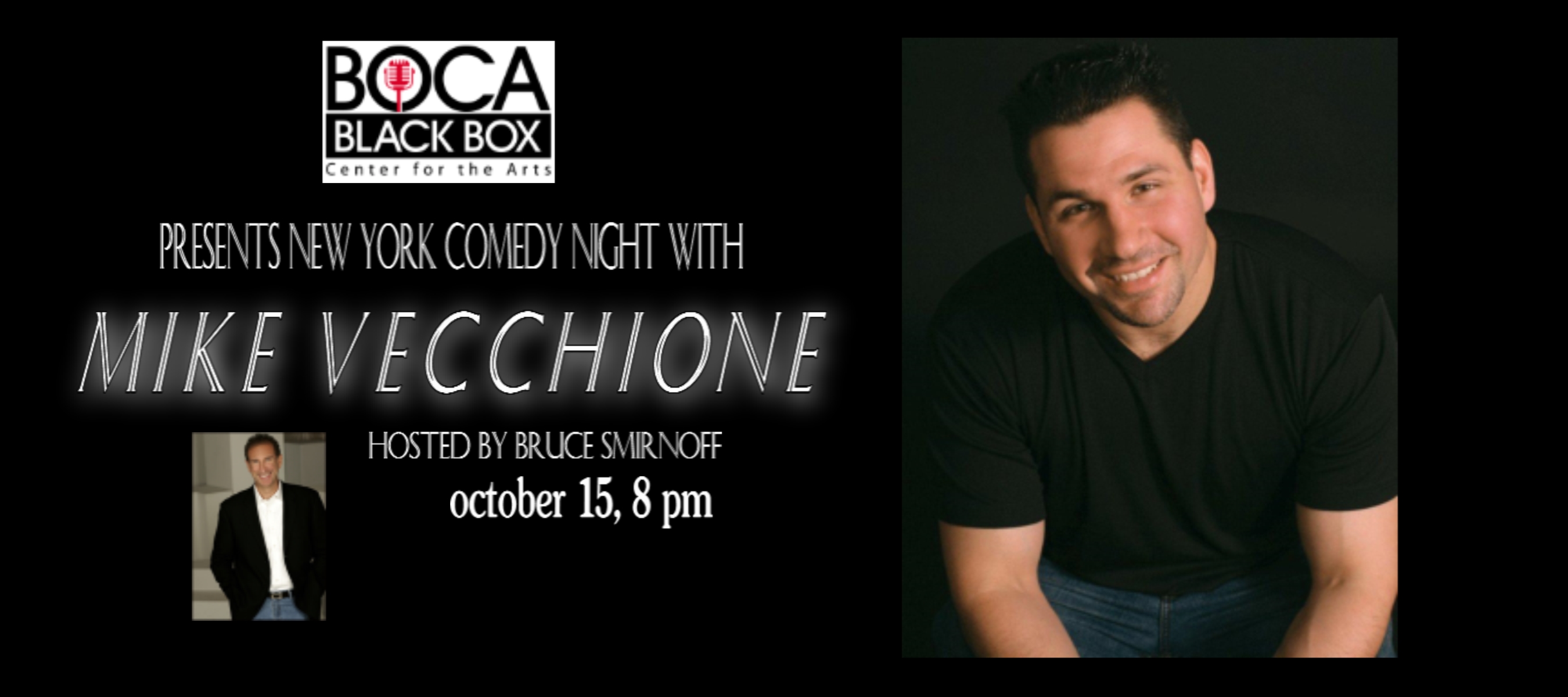 from bocablackbox.com
Mike Vecchione credentials are numerous . He has appeared on Comedy Centrals Live at Gotham, Comedy Centrals Fresh Face Debates, and Russell Simmons Presents: Stand Up at the El Rey Theatre. Mike also had a guest appearance on the IFC hit show Z Rock.
In 2010, Mike won the People's Choice Award for the New York Comedy Festival, was a semi-finalist on NBC's Last Comic Standing, and was selected to perform at the prestigious Montreal Comedy Festival (New Faces). Later that year, Mike went on to perform on the Tonight Show starring Jay Leno and shot his own Half Hour Special for Comedy Central.
In 2014, Mike appeared on Comedy Underground with Dave Attell on Comedy Central, was again a semi-finalist on NBC's Last Comic Standing and Comics Unleashed with Byron Allen.
In 2015, Mike appeared on Conan on TBS and Inside Amy Schumer.
Mike headlines across the United States and is based in New York City.
Boca Black Box, 8221 Glades Road Boca Raton, Florida 33434, (561) 483-9036.
bocablackbox.com