DISH OF THE WEEK (Sunday- 10/11/15- Rocky's Italian Bistro- Delray Beach )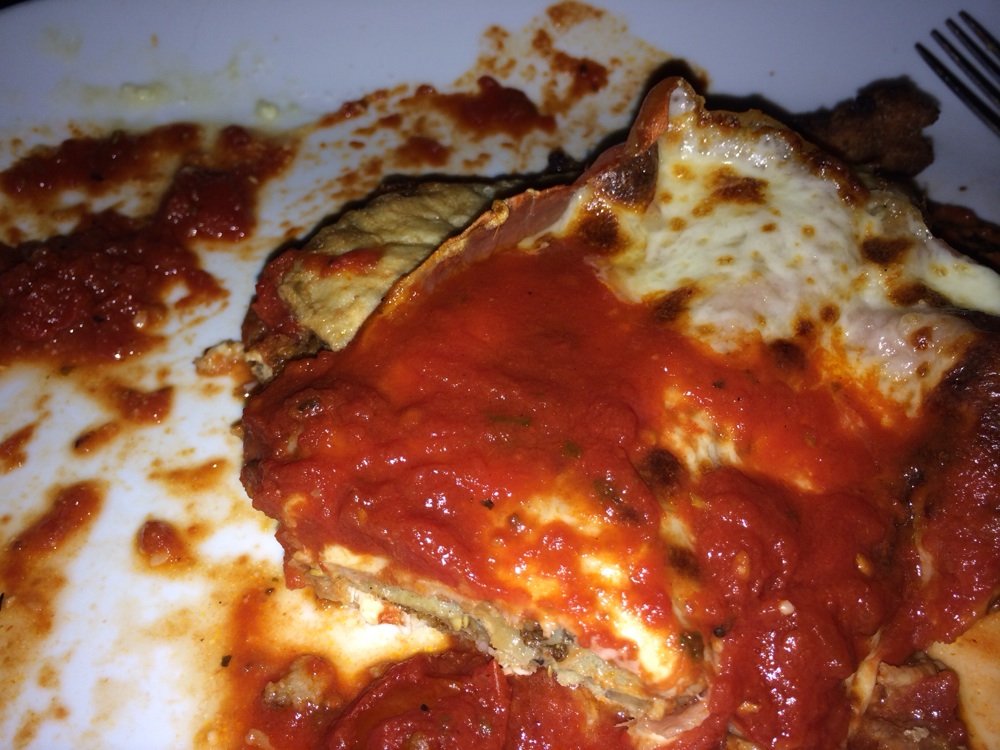 ***** DISH OF THE WEEK (Sunday- 10/11/15)
One of Jeff Eats' favorite menu items…
CHICKEN PARMIGIANA
$19
Rocky's Italian Bistro
20 Southeast 5th Avenue
Delray Beach
(561) 276-8703
rockysdelray.com
Latest Review: 4/8/09
You guys and Jeff Eats both know that "mom & pop red sauce" Italian joints are a dime a dozen down here in South Florida.
The way I'm thinking, for the same money- why shouldn't I eat in a joint- that looks good, smells good, treats customers good and serves an outrageously delicious chicken parmigiana!
So there you go!
Rocky's reminds me of the Italian joints that dotted- Bay Ridge, Brooklyn 35-40 years ago! For you guys who don't "know" Bay Ridge, for starters go watch "Saturday Night Fever" -think Tony Manero (John Travolta played the part)- and you'll know Rocky's Italian Bistro's -vibe!
Try Rocky's Italian Bistro…it does things right!
____________________
Posted on April 8th, 2009 · Delray Beach Italian
***** Rocky's Italian Bistro, 20 Southeast 5th Avenue, Delray Beach, Florida 33483 (561) 276-8703.
Last Sunday night…around 6:30pm my wife and I were strolling around the Atlantic Avenue -area in Delray Beach. For sure, a handful of restaurants in this "faux-trendy" neighborhood have good-reasonably priced food, but there are also a number of joints, that are dishing out mediocre- overpriced stuff.
Now for the good news…Rocky's Italian Bistro is one of the "good guys"…good food, good looking semi-upscale decor (but your tee shirst/shorts will work), good prices, good service.
Now don't get wise (we had plenty of leftovers to take home)…a taste-test of clams orgenatta, veal parmigiana, chicken piccata, penne alla vodka and linguine with clams in a white sauce, was right-on-the money. The food is as good, if not better than your favorite neighborhood Italian-joint-hangout.
So…the next time you need a good Italian joint to eat in while strolling Atlantic Avenue…Rocky's is the place for you. By the way, the joint is open 7-days a week for dinner