G.H. Cretors
***** G.H. Cretors.
Way-back on April 11, 2015- Jeff Eats told you guys about a popped corn company named- G.H. Cretors. That story is down below…
Long story short, apparently- the guys who "run" G.H. Cretors are Jeff Eats' readers…last week, they sent me 3 bags of new popcorn flavors to "try"…Double Chocolate Caramel Corn, Orchard Apple Caramel Corn, Pumpkin Spice Caramel Corn!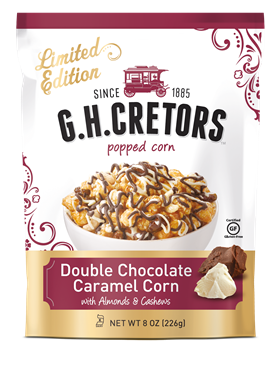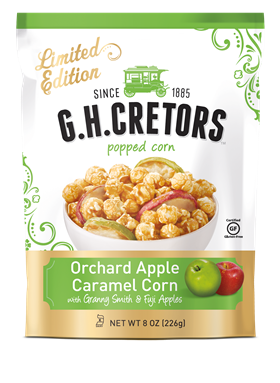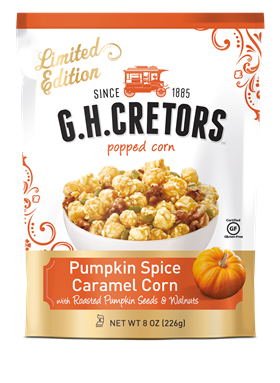 Now you guys know and Jeff Eats knows, that the G.H. folks- didn't send those bags out of the goodness of their hearts- they want- me to tell you about them!
So here goes…the Double Chocolate was absolutely delicious!…the Orchard Apple was very good…the Pumpkin Spice not for me!
You guys know that all of this food "reviewing" is purely subjective. What I love you may hate and vice versa. What I consider hot you may consider sweet! I know you get the picture!
Let me wrap this up for you, G.H. Cretors makes some awesome popcorn. It's up to you guys to figure out what "awesome" tastes like!
________________
G.H. Cretors
Posted on April 11th, 2015 · American Desserts Fast Food
***** G.H. Cretors.
Jeff Eats "heard" about this 130 year old popped-corn company…Jeff Eats ordered online a G.H. Cretors' Sampler Pack…Jeff Eats received the Sampler Pack…Jeff Eats "ate" the Sampler Pack…
Trust Jeff Eats on this one, absolutely dynamite popped corn!
For info on G.H. Cretors- ghcretors.com.
A GOOGLE SEARCH- will turn up South Florida retailers for you guys.
Sampler_Pack_Store_Item
GH Cretors Sampler Pack
Don't know which kind of G.H. Cretors popped corn is your favorite yet? Order the sampler where you get 5 full size bags – delivered straight to you!
$19.98 5ct Sample Pack
Qty
Sample pack includes:
• (2) 7.5oz bags of Chicago Mix
• (2) 8oz bags of Just the Caramel Corn
• (1) 6.5oz bag of Just the Cheese Corn
Only Ingredients You Know!
• No artificial flavors or colors
• Made with real cheddar cheese
• Certified Gluten Free Gluten_Free