Then Why Bother Eating Out In The First Place?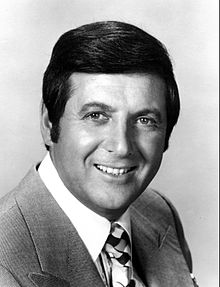 * Then Why Bother Eating Out In The First Place?
Jeff Eats just read "Best Ways To Save Money At A Restaurant" on thedailymeal.com.
Talk about dumb advice!
If I'm reading this thing right- I can't eat when I want, I can't drink what I want, I can't eat where I want and I gotta be Monty Hall 24/7!
_________________________
Best ways to save money at a restaurant
The Daily Meal
By Dan Myers
·Published September 30, 2014
It's always the worst part of a restaurant meal: the moment when the bill arrives. "I didn't realize that drinks would be that expensive!" you might exclaim. Or, "Those appetizers really added up!" Wouldn't it be nice to be pleasantly surprised by the bill the next time you dine out? Here's how.
Restaurants are, obviously, a business, and they can't be faulted for trying to turn as much of a profit as possible. But there are certainly ways in which you can easily be coaxed into paying more money at a restaurant than you intend to; it's happened to all of us. It's pretty easy to say "yes" when asked if we'd like another beer or soda, or to not ask what the price of that tasty-sounding special is before ordering it. And when the dessert menu is handed to us, there's always something that sounds too good to pass up.
But with a little planning and a little bit of willpower, it's possible to enjoy a meal out without breaking the bank, even at a fancy restaurant. There are plenty of things you can do that will help you save money when dining out, and several of them can happen even before you leave the house.
So read on for some handy tips and tricks to keep in mind when planning your next meal out. We all deserve an occasional blowout, but those should be worked into a budget and certainly shouldn't take you by surprise. Follow these tips, and you'll never have to dread getting the bill again.
1. Pay Attention to Special Deals
Most restaurants offer some sort of special deal; sometimes it's two-for-one drinks before 7, other times it's 25-cent wings on Mondays. Check the restaurant's website in advance and plan to go when they're offering a deal you can take advantage of, and whenever you sit down at a restaurant's bar while waiting for your table, ask if there are any drink specials.
2. Buy Gift Cards Online
Visit Restaurant.com and type in your area code; you can purchase gift cards for more than 18,000 restaurants across the country there, sometimes for pennies on the dollar. For example, you'll most likely be able to purchase a $25 gift certificate for as little as $10. Also, don't forget about daily deal sites like Groupon and Living Social; some of their deals sound almost too good to be true.
3. Look into Early Bird Specials
Seriously. If you don't mind eating dinner early (or taking a few bites and saving the rest for later), you can take advantage of some surprisingly good early bird specials in your area.
4. Drink Water
The price of drinks adds up quickly, and before you know it you'll be spending more on cocktails than on the food. Stick with water and you'll save a lot more money than you realize.
5. Skip Appetizers and Dessert
If you go without appetizers and dessert, you'll not only save money, you'll leave a whole lot less stuffed. If you're tempted to order more in order to prolong the meal, just take more time enjoying your main dish.