Otis Cadillac and the Eldorados featuring the Seville Sisters (Delray Beach Center For The Arts- Delray Beach)
* This story first ran on 9/15/15…Jeff Eats just received an e-mail from Otis Cadillac and the Eldorados featuring the Seville Sisters. Take a look at it. Try and catch this band, they are really good!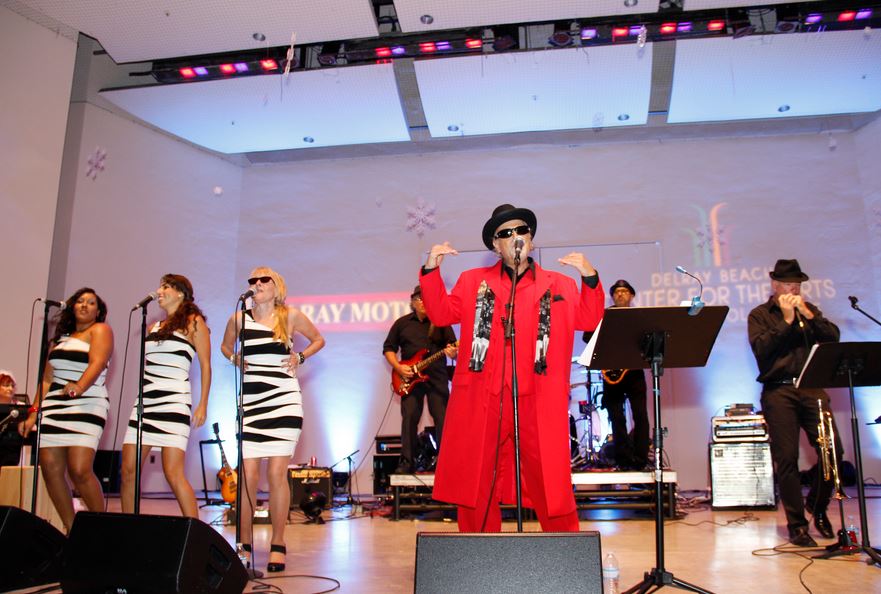 ________
9/29/15
My Weekend With Otis
Hey Cadillacians,
What can be a better than a double dose of Otis? Right!! A triple dose of Otis.
Yes, folks. Otis Cadillac and the El Dorados featuring the Sublime Seville Sisters, for the first time in the history of the world, will be playing 3 consecutive days in South Florida.
Pick the night best suited for you or come make history by spending the weekend with us.
Friday, Oct. 2, 7:30 PM. Outdoors at the historic and alluring Old School Square in Delray Beach. Bring a lawn chair and some friends for this great night out in downtown Delray.
Delray Beach Center for the Arts
At Old School Square
51 N. Swinton Avenue
Delray Beach, FL 33444
Phone: 561.243.7922
Fax: 561.243.7018
Saturday, Oct. 3, Maguires Hill, 9PM. Otis and the gang return to our favorite downtown haunt. It has been over 4 months since we have been to Maguires and we are looking forward to seeing our friends old and new. Great food, intimate and friendly environment.
Maguires Hill 16
535 North Andrews Ave.
Ft. Lauderdale, FL 33301
Tel: 954-764-4453
Fax: 954-764-6341
Sunday, Oct. 4, 7PM, Pompano Beach Amphitheater: Part of Duende: Celebrating Broward County's 100 Year Anniversary. Festivities start a 2:30 so come out with the family and make a great Sunday of celebration. The great Sammy Figueroa will be closing the show immediately after Otis.
THE AMP
Pompano Beach Amphitheater
1806 NE 6th St
Pompano Beach, FL 33060
Also, back from New York (there was a rumor it might start to get cold there) making his first show appearance, Mr. Bobby Nathan will be joining Otis on guitar for all shows.
Old School…..Real Cool
WWW.The otiscadillacband.com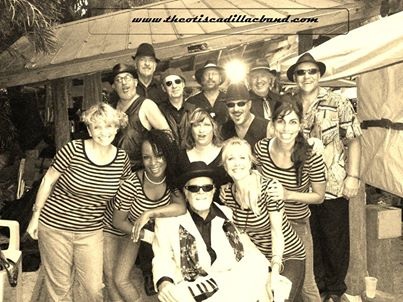 Posted September 15, 2015
* 0tis Cadillac and the Eldorados featuring the Seville Sisters.
If you check, Jeff Eats has previously run- stories (2/26/14, 6/3/14, 6/19/15) about Otis Cadillac and the Eldorados featuring the Seville Sisters.
If you haven't-yet seen and partied with this band- do yourself a big solid and make it your business to be at- Delray Beach Center For The Arts (Outdoor Pavilion, 51 North Swinton Avenue, Delray Beach) on Friday Night, October 2nd from 7:30pm-10pm for a FREE OUTDOOR CONCERT. Your beach chair/and or blanket-works!
Trust Jeff Eats, you 1950s-1960s Blues-Rock n Roll fans will have an absolute blast!
Not gonna let the cat out of the bag, other than- one of the campiest-fun-coolest-talented bands that you will ever-ever See!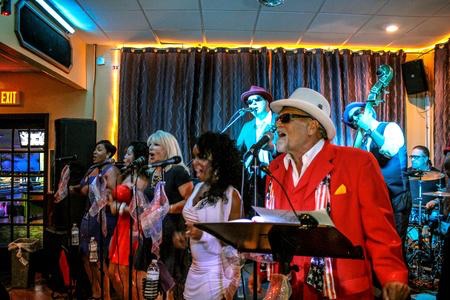 For more info…delraybeachcenterforthearts.com. — theotiscadillacband.com.
Printed down below is a personal note from Otis Cadillac that Jeffeats.com received on 12/4/14.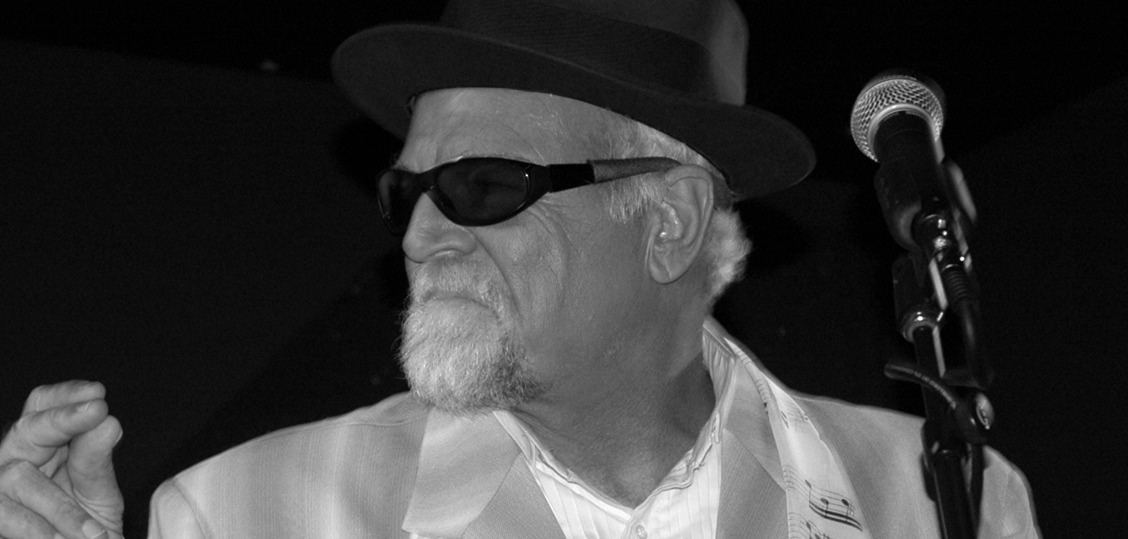 Otis Cadillac says…
Thanks to all that took the time to post nice comments about the band.
However, on the subject of "popular" material it has never been the band's intention to appeal to a wider audience by playing familiar material. There are many excellent "oldies" bands that fill that genre.
To the contrary the band chooses overlooked vintage Blues and R&B classics to bring back to life. The band operates under 2 guiding principles: (1)To visualize what the original artists and songs would sound like today playing with contemporary musicians. (2) To create an atmosphere of excitement reminiscent to the early Rock N Roll shows when everything was new and magical. To the latter extent, certainly the rehashing of overly familiar material does not serve our vision.
While you may not get to hear your favorite "oldie" perhaps you will be lured into a new/old musical experience.
Thanks again for supporting live music and please feel free to say hello personally next time out.
Otis
Reply
On December 4, 2014 at 11:19 pm