Franchise Frenzy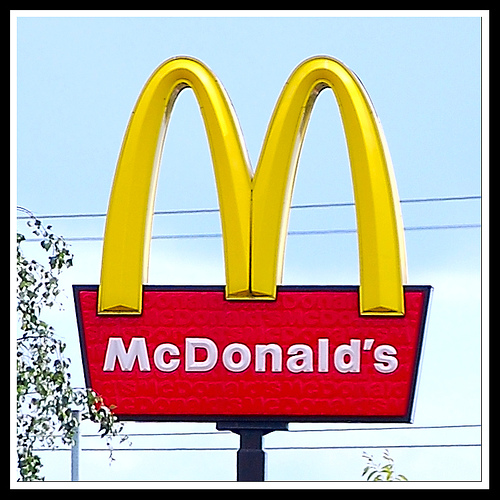 * Franchise Frenzy:
A recent e-mail from reader Jason M.
From: Jason M.
Subject: Franchise Frenzy
Message
Body:
I read this article in the South Florida Business Journal and was
wondering what you think about the viability of these restaurant chain wannabes.
These restaurant owners have awfully grand ambitions. Then again, it takes
great ambition to make great things happen.
Keep up the great work on the
blog!
Yours,
— Jason M.
=+=+=+=+=+=+=+=+=
4 South Florida-born food
franchises that want to go national
Sep 28, 2015, 2:29pm EDT
Emon
Reiser
Reporter
South Florida Business Journal
South Florida is a
breeding ground for creative food concepts, and some of those successful local
eateries plan to use a franchise model to get their brand to foodies across the
country, and in some cases, the world:
Sloan's Ice Cream is looking for single and multi-unit franchisees nationwide. The confectionary store, known for its decadent ice cream flavors, opened its flagship in West Palm Beach in 1999,
began franchising in 2012, and has since spread to six locations across Broward
and Palm Beach counties, and one in San Diego. The brand has locations available
in Los Angeles and it's asking potential investors to contact Franchise@SloansIceCream.com for more information.
Dave Olmo, a franchisee who owns Sloan's at Lauderdale-by-the-Sea, previously told the Business Journal that he is looking for more locations to build the brand. He has a shop opening
in 2016 at CityPlace Doral and seeking other prime sites in South Florida.
"We're looking for spots possibly in the Wynwood District, Aventura,
Sawgrass Mills and Brickell," Olmo said. In the next few years, Olmo plans to
bring the brand to Key West, Naples and then outside of the state.
Nationwide, Sloan's Ice Cream expects to add 200 units across the globe in
the next seven years. Its first franchise store outside the U.S. opens in Dubai
this fall. Sloan's Director of Franchising, David Wild, was not immediately
available to comment further about the company's growth plans.
Sloan's franchise owners must have a minimum liquid capital of $250,000 and a net worth
of $1 million. The brand's royalty fee is 6 percent and franchisees can expect 1
percent of weekly gross sales to Sloan's corporate marketing fund and a minimum
of $5,000 on grand-opening advertising for the first three months it's open.
Pincho Factory has just begun its journey to sell its burgers and
kebobs across the country. Co-founders Otto Othman and Nedal Ahmad previously
told the Business Journal that their concept commands almost as many dollars per
square foot as Chipotle and expects its corporate revenues to surpass $3
million, which was the perfect reason to start opening more stores. The Miami
brand's first franchise location opens in Orlando this fall, and Pincho Factory
will have a total of seven stores open by the end of the year.
The first Factory opened in 2010, and its meaty reputation could grow the brand to
50 locations in development by the end of 2017, its owners say. They expect to eventually grow to 600-700 units across the U.S.
"We definitely want to get this concept all over the country and eventually take it globally," Ahmad said. First, they're focused on expanding on the East Coast.
The cost of opening a Pincho Factory is between $347,000 and $457,000 on average. Other costs include
a $30,000 franchise fee, 5 percent royalty fee and 2 percent marketing charge.
It sells skewers, burgers, hot dogs, chicken sandwiches, salads and sides.
New York Grilled Cheese Co., based in Wilton Manors, is opening its second location by the end of the year and will launch its franchise plan soon after. The popular grilled cheese restaurant aims to methodically grow nationwide, owner Leor Barak told the South Florida Business Journal. The brand
which touts 30,000 followers on Facebook, but it's not just popular on social media — at least 50 people have formally inquired about becoming a franchisee Barak said.
The company will be ready to franchise by the beginning of
2016.
"Ideally our strategy is to be in every major artery in Florida," and
then expand across the country, he said.
New York Grilled Cheese Co. is known for its gourmet waffle-style sandwiches and creative melts.
Sliderz is a newly announced concept from Richard Booth and Buzzy Sklar, founder of Burger &
Beer Joint, who said he expects his newest brand to eventually grow to 1,000 units across the world. The company will open its flagship store in North Miami on Oct. 8 and has six other South Florida locations in the works. The company is still putting together its franchise agreement for the mini-sandwich model and is looking for multi-unit franchisees.
'I have had some success in the restaurant business here in South Florida, so it was the perfect testing ground for a fresh concept, since I'm familiar with the lay of the land," Sklar
said.
_______
Jason M.:
Very interesting article.
Just between you and me, I learned a long time ago…that it's better to eat in a restaurant than to own one. I also learned a long time ago, that it's better to be the franchisor than the franchisee!
Now for sure each of these "proposed" franchise project stands on its own…that said, you do the math. You the franchisee has to "buy in"- let's say $30,000- $35,000 a location…then you have to pay the franchisor 5%-6% a week on gross sales…then you have to kick in probably 2%-3% of gross sales a week to the "national" advertising fund…
Look these "franchises" aren't national brands. They are basically small operations. My thought here would be, that I could "knock-off" each and every-one of these concepts and not have to waste money paying for the 'right" to use a name that most people have never-heard of in the first place!.
But that's just me!
Thanks for reading…