Here Come The Mummies (Capitol Theatre- Clearwater, The Plaza Live- Orlando, Seminole Casino & Hotel-Immokalee)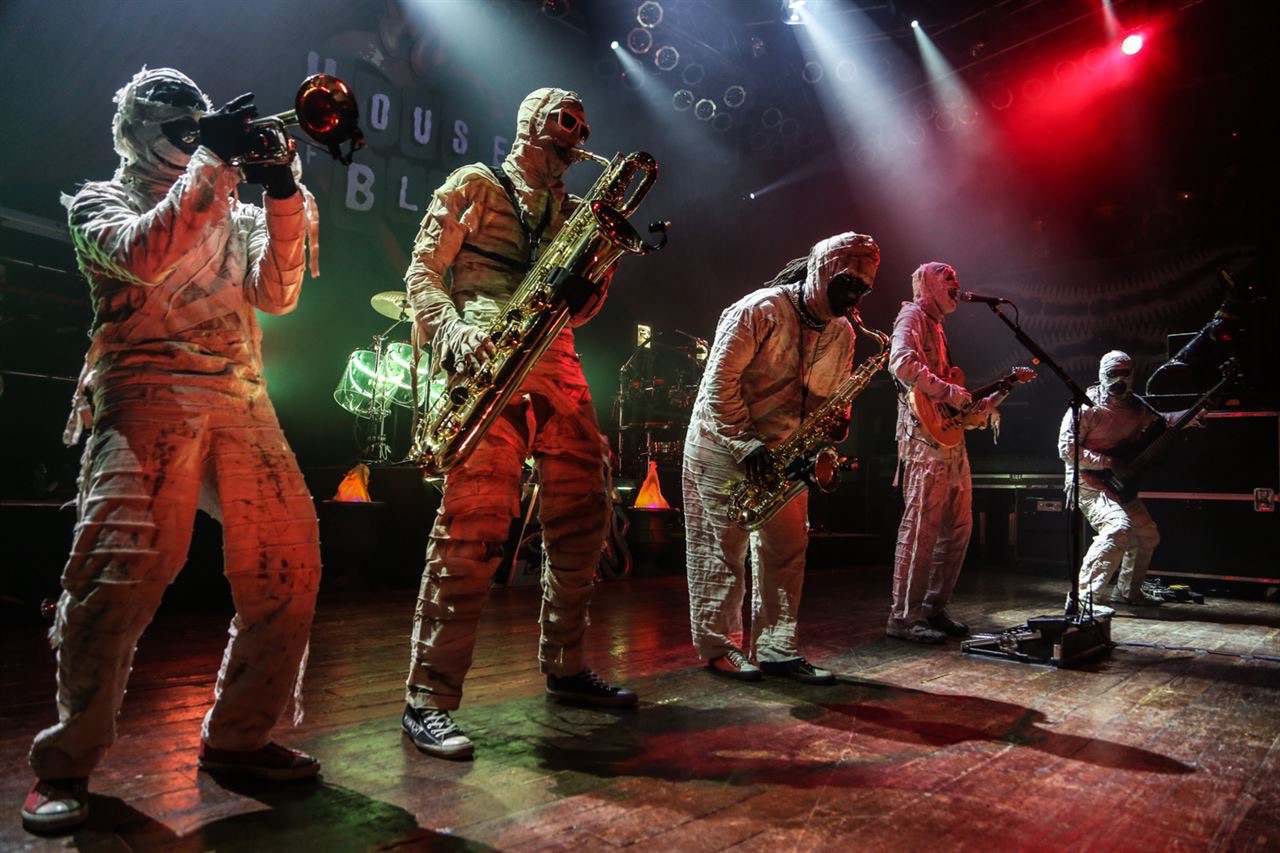 * Here Come The Mummies.
The cool-campy-dynamite funk band's current national tour has 3-Florida dates:
Thursday, October 8th (8pm)
Capitol Theatre, Clearwater
Friday, October 9th (8pm)
The Plaza Live, Orlando
Saturday, October 10th (8pm)
Seminole Casino & Hotel, Immokalee
Jeff Eats kinda knows his crowd, so I'm thinking that you guys- have never heard of- Here Come The Mummies!… Am I right or am I right!
You wanna have an absolute blast, go see Here Come The Mummies- they kill!
You can catch audio/video/tickets/info at herecomethemummies.com.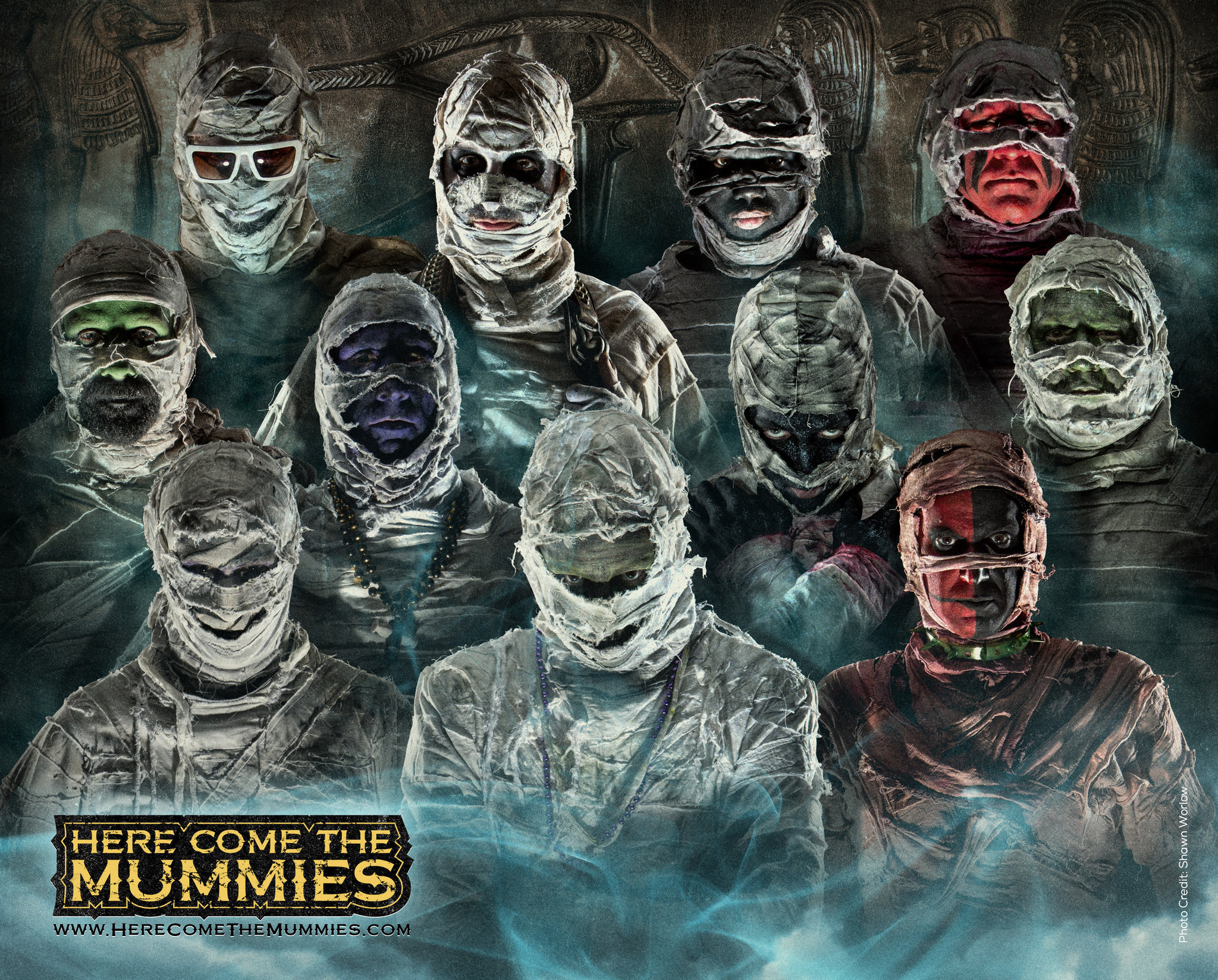 from herecomethemummies.com
It's been a long and dusty road since 1922 when, at a dig in the desert south of Tunis, Professor Nigel Quentin Fontenelle Dumblucke IV (1895-1973) unearthed the ruins of an ancient discotheque to find a dozen undead Egyptian mummies inexplicably throwing down what he dubbed, "Terrifying Funk From Beyond the Grave."
From these hovering souls, who called themselves Here Come The Mummies, Professor Dumblucke learned of the powerful curse that doomed them to wander the earth, seeking the ultimate riff, the one that may allow their spirits to rest after eons of, as they put it, "banging out solid fly grooves, y'all." But their story was murky at best…
What is clear is that these saucy specters resurfaced around the turn of the Millennium. Since their discovery (and without so much as a hot bath) Here Come The Mummies has opened for P-Funk, Al Green, and Cheap Trick; rocked Super Bowl Village 2012; become a regular on The Bob and Tom Show; been invited to play Summer Camp Music Festival 2015, Voodoo Fest 2015, Common Ground 2015, Musikfest, and Summerfest; and made themselves the darlings of sell-out crowds over wide swaths of North America. Maybe that's why the ladies (and some dudes) can't stop losing their minds over these mayhem-inducing mavens of mirth.
Some say they were cursed after deflowering a great Pharaoh's daughter. Others claim they are reincarnated Grammy-Winning studio musicians. Regardless, HCTM's mysterious personas, cunning song-craft, and unrelenting live show will bend your brain, and melt your face. Get ready, for Here Come The Mummies.
"Here Come The Mummies are one bad-ass band, a hybrid of Idris Muhammad, George Clinton, Ohio Players, and Earth, Wind & Fire." -Blurt Magazine
"A band unlike any other." -Examiner.com
"That's the most fun I've had in 20 years." -Bob Kevoian, The Bob & Tom Show
"Cock wobbling brilliant." -Joe Elliott of Def Leppard