Motorhead, Anthrax & Crobot (Pompano Beach Amphitheater- Pompano Beach.
This article originally appeared on 9/1/15. If you wanna go- I'd pickup tickets real soon as Jeff Eats is "hearing" that SRO is just around the corner.
* Motorhead, Anthrax & Crobot.
The amp (Pompano Beach Amphitheater) does it again- another top-shelf concert in the making on Saturday Night- September 26th, 2015!
Motorhead, Anthrax & Crobot.
Some call it trash metal, others call it heavy metal- It's all Rock N Roll to me!
Mark Jeff Eats' words: Gonna be a total sold-out-crowd!
No ifs, ands, or buts, The amp- is one of Florida's premier outdoor concert venues …all the seats are good- great sightlines, terrific sound/light systems…
No stupid-absurd-ridiculous-criminally expensive ticket prices!. As a matter of fact, if you play it smart- you're gonna check groupon.com, livingsocial.com and goldstar.com and see who has the best "deal" for you!
Like I said 2-seconds ago, this is gonna be a total SRO situation. So if you wanna go, do what you gotta do!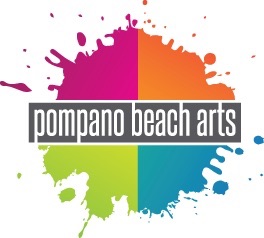 Motorhead, Anthrax & Crobot
Buy Tickets
Saturday, September 26th
Concert: 7:00pm | Doors: 6:00pm
The Amp (Pompano Beach Amphitheater)
Tickets: $38-$78 ticketmaster.com or pompanobeacharts.org.
Motörhead
An iconic British rock band, Motörhead was originally formed in 1975 and still going strong. Their original sound, hard work and creative musical development have seen them become one of the world's most renowned rock bands, with a vast fan base across the globe. They are known guitar-driven anthems such as "Heartbreak", the bombastic "Queen Of The Damned" and the smokey lament of "Lost Woman Blues." This insatiable trio see no end to touring the globe to exhibit their dominance as being the "loudest band in the world." The band was originally formed by Ian Fraser "Lemmy" Kilmister in 1975. The band's iconic status was achieved by doing what they best: playing loud, fast, raucous, rock n roll. This year also signals the 40th year of Motörhead's triumphant existence.
Anthrax
Platinum-selling thrash master group and lifetime member of The Big Four will provide a head banging lineup of high octane songs such as "Madhouse", "Bring the Noise" and "Got the Time." Since the September, 2011 release of Worship Music, six-time Grammy-nominated Anthrax has experienced a tremendous comeback. "Classic era" vocalist Joey Belladonna rejoined the lineup in the Spring of 2010, fronting for the band on The Big Four shows across Europe – Anthrax, along with Metalllica, Slayer and Megadeth – the four bands that defined the speed/thrash metal genre. Worship Music, the band's first studio album in eight years, and the first with Belladonna since 1990, was released the day after Anthrax played a home-town concert at New York's Yankee Stadium with The Big Four. Press and VIPs called it "The Metal Album of the Year." In 2012, Anthrax became the first metal band to have its music played on Mars when its "Got The Time" was chosen by NASA to wake up the Mars Rover. The band is in the final stages of recording the follow up to Worship Music that is expected out in early 2016. According to Benante, the new songs are aggressive and thrashy. He stated, "Anyone who liked Worship Music should love the new album."
Crobot
Blending funk, blues, metal and good old-fashioned rock and roll into a howling vortex of Yeagley's vocals, Bishop's guitar and the Figueroa's backbone, Crobot have crafted an album of endless good time rock hooks that sound as inspired today as they would have on AOR radio in 1974. Whether it's the slow-building groove of "Skull Of Geronimo," a methodical sludge-rocker that calls to mind Soundgarden in the chorus or the more up-tempo funkified "Nowhere To Hide," a track that sounds like the Black Crowes driving a Camaro, Crobot display stellar musicianship and lyrical depth. Crobot is a band that can rock in all flavors and at all tempos. A modern rock band with a sense of humor, as well as their own hot sauce, CROBOT has already been making their mark among peers with their wild live performances. But for Crobot, at the end of the day, it is all about the sound.
Parking directions:
From I-95:
Take I-95 and get off on Atlantic Blvd. and head east. Turn north onto N. Dixie Hwy / 811. Take a right onto NE 10th St. Follow concert signs.
From US-1:
Take US-1/N. Federal Hwy to NE 10th St. and head west. Follow concert signs.
Pompano Beach Amphitheater
1806 NE 6th St – Pompano Beach
Date/Time
Date(s) – 09/26/2015
7:00 pm – 11:00 pm
Location
Pompano Beach Amphitheater
Categories
•Pompano Beach Arts