DISH OF THE WEEK (Sunday- 9/13/15- Gary Woo Express- Boca Raton)
***** DISH OF THE WEEK (Sunday- 9/13/15)
One of Jeff Eats' favorite menu items…
BBQ SPARE RIBS
$12.98 (6 ribs)
Gary Woo Express,
9874 Yamato Road
Boca Raton
(561)483-8889
garywooexpress.com
Latest Review: 12/23/12
Real simple tale to tell you, this Chinese takeout joint- makes some of the best bbq spare ribs in South Florida.
Can't really explain it, but if you were/are- originally from Brooklyn, Queens, Manhattan, Staten Island, Bronx-you "know" what this joint's ribs taste like…slightly charred, not covered in some sweet tomato-sauce- like I just said, Jeff Eats really can't explain-the great taste! Anyway, Gary Woo Express makes THEM!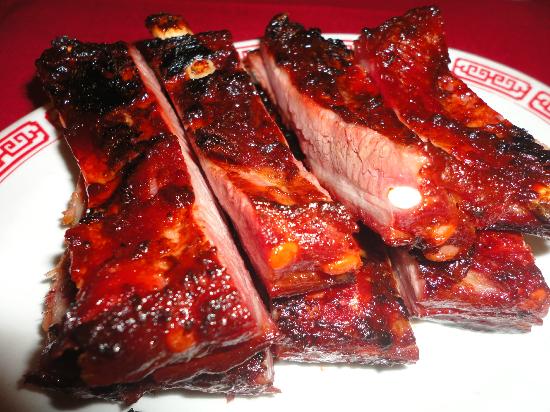 Just so you know, Gary Woo Express is basically a "takeout"- it does have a handful of tables inside and some outdoor patio seating-so you are now "informed."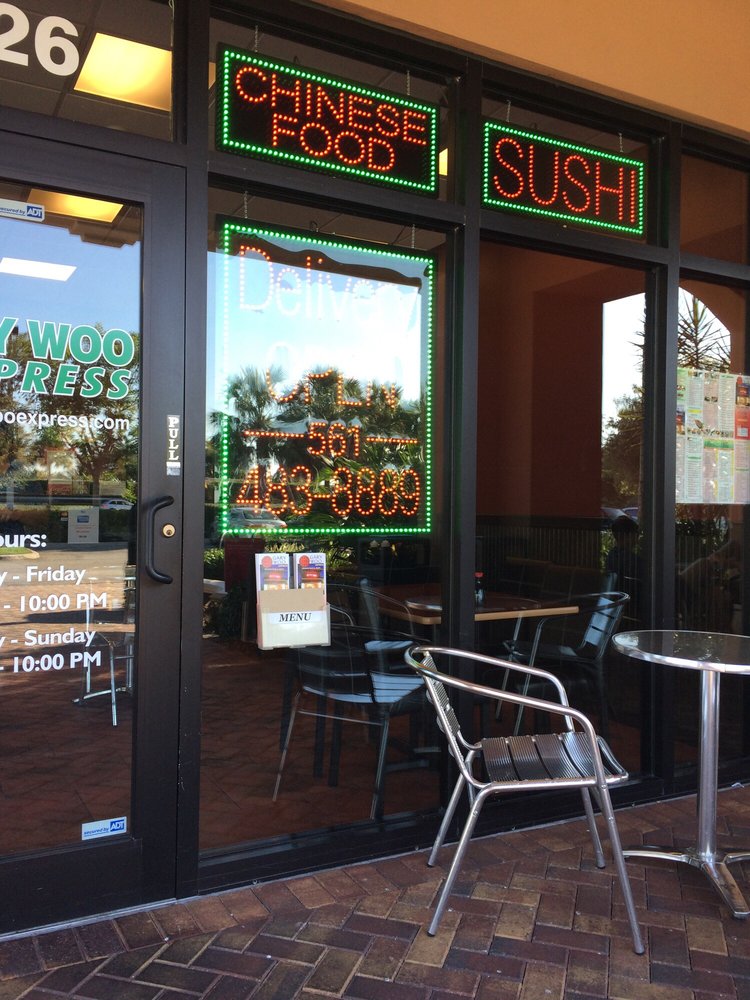 By the way, in addition to the bbq ribs- the rest of its food is also dynamite. Definitely one of the best Chinese-joints down here in Sunny South Florida.
Before Jeff Eats runs, let me mention two others things…
Gary Woo Express also has a real-strong sushi menu…so if you're "over" Pearl Harbor you now know where you can get delicious- stuff!- and between you guys and Jeff Eats. Gary Woo's prices are seemingly a "bit" higher than most of the other neighborhood players- so, if you check the joint's website, there is a coupon-or two- that may save you a few bucks!
______
ChineseDealsFast FoodJapaneseGary Woo Express (Boca Raton)
Posted on December 23rd, 2012 · Boca Raton Chinese Deals Fast Food Japanese
***** Gary Woo Express, 9874 Yamato Road, Boca Raton, Florida 33434, (561) 483-8889.
Got an absolutely terrific Chinese-takeout joint for you…Gary Woo Express in Boca Raton.
Just so you know, Jeff Eats originally "reviewed" this joint on August 19, 2009…suffice it to say, I loved its food back in 2009. Anyway, about 8 months ago new owners took over and to their credit, the food they are "banging-out" is even better than the original stuff. Trust me on this one, Gary Woo Express is right up there with the best Chinese restaurants that Jeff Eats has tried down here in South Florida.
When you check menu/prices at www.garywooexpress.com- in addition to loads of Chinese stuff you will find a huge Japanese menu. For the record, Jeff Eats, didn't try any of the Japanese items, but if the Japanese food is as good as the Chinese stuff was—Gary Woo Express will be a joint where you can get both-delicious Chinese and Japanese takeout. Just so you know, Gary Woo Express has a couple of tables inside and a handful outside—but this joint is basically a takeout.
Applying Jeff Eats' 1950's Brooklyn Jewish Taste Test…sampled items included— won ton soup, tomato egg drop soup, egg rolls, pan fried pork dumplings, bbq ribs, general tso's chicken, sweet & sour pork, pepper steak, shrimp in lobster sauce, chicken lo mein, roast pork fried rice. The result…Gary Woo Express is one of the best Chinese-takeoout joints that Jeff Eats has tried down here in South Florida. No kidding around, every item "tried" was delicious. To be perfectly honest with you, Jeff Eats' original plan was to put the "dishes" in some sort of pecking order- but they were all dynamite–so I' didn't bother. For you wise-guys out there, No!–Jeff Eats and Mrs. Jeff Eats didn't eat "all" that food all by ourselves in one sitting…The fact of the matter, the taste test was conducted in 2-parts…some of the food was picked-up on a Thursday night and some was picked up on Saturday night—so there!
If I got one bitch here, I found the prices a drop- on the high side. No big deal–no second job needed…but the prices were definitely higher than the local competition.
Before I run…if you decide to try Gary Woo Express–when you get to the joint, you'll find a "menu-rack" outside the front door. The takeout menus in the rack–have coupons and you can use them "right away"— Now that I'm thinking, the coupon that I used saved me 10% off my entire order. The point of all this yapping—use the coupons to off-set the higher-prices I detected.
Gary Woo Express was a "huge" find.
I am telling you, this joint is right up there with best of breed.
Gary Woo Express is open Monday-Friday 11am-10pm and Saturday-Sunday 2pm-10pm