Companies That Are Revolutionizing Retail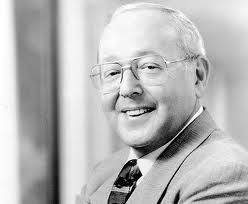 * Companies That Are Revolutionizing Retail.
Just read "this" story on dailyfinance.com.
As the late great Sy Syms use to say, "An educated consumer is our best customer."
Jeff Eats found "Companies That Are Revolutionizing Retail" kinda interesting and you do know- I like to share!
__________
Companies That Are Revolutionizing Retail
Business Insider
Jun 2nd 2015 5:00AM
The way people shop is changing every day. Thanks to the proliferation of smartphones and innovations in delivery and data, the retail landscape is evolving like never before. From an established e-commerce giant deploying drones to an inventive pizza chain, here are 25 companies that are revolutionizing the industry.
1. Zulily Applies T.J. Maxx Model to E-Commerce
Similar to discount retailer T.J. Maxx, Zulily (ZU), founded in Seattle in 2010, creates a daily treasure hunt for the mothers who shop its site. While T.J. Maxx offers close-out discounts on various brands in its stores, Zulily's website offers flash sales on apparel, home goods, toys, and more. The deals and constantly changing selection keep shoppers coming back, and the e-commerce site, which went public in 2013, has nearly 4 million users.
2. Kroger Writes Playbook for Grocery Industry
Cincinatti-based Kroger (KR) has reported positive comparable-store sales for 45 straight quarters and is expected to surpass Whole Foods Market (WFM) within two years to become the nation's top seller of organic and natural food. The chain, which dates back to 1883, is renowned for its excellent customer service and extensive selection. The retailer is a leader in offering private-label products to keep prices low and is known for its loyalty program, which makes customers eligible for discounts and fuel savings.
3. Brandy Melville Caters to Teens on Instagram
Fashion retailer Brandy Melville was founded in Italy more than two decades ago, and it brought its tiny crop tops, high-waisted bottoms, and slouchy sweaters to the U.S. just five years ago. Thanks to a brilliant Instagram account, which features a mix of professional models and real customers, the retailer is now ranked in the top 10 teen clothing brands, and has a major e-commerce presence. The brand is also notable for offering "one size fits all" clothing.
4. Bigcommerce Is the Brains Behind Online Stores
Bigcommerce is helping retailers adapt their businesses to an online format. Bigcommerce users rave about the company's features, including better search engine optimization than other platforms — meaning that it's more likely to get at the top of an online search. The Texas firm supports more than 70,000 retailers from 150 countries and has processed more than $5 billion in sales.
5. Starbucks Revolutionizes Mobile Payments, Delivery
Starbucks (SBUX) is responsible for making coffee shops ubiquitous. Now the Seattle icon is leading the charge on mobile payments at its 21,000 locations. The company's mobile app allowed customers to pay for their coffee beverages by smartphone before Apple Pay. An impressive 16 percent of transactions are now mobile. The company is also testing delivery in Seattle and New York.
6. Poshmark Created a Reliable Resale Clothing Market
Poshmark uses an Instagram-like platform for users to sell used clothing. For a fee, users can easily upload pictures of their items. Unlike eBay (EBAY), which can be overwhelming with its broad array of products, the California firm is focused on clothing and accessories. Users can shop by brand or see what their friends are selling, giving a social aspect to the app. One DailyFinance contributor tested Threadflip and Tradesy, and another tried Twice and ThredUp.
7. Under Armour Challenges Athletic Brands
The Baltimore company, which put performance wear on the map, recently surpassed Adidas to become the second-biggest sportswear brand in the U.S. by sales. When it was founded in 1996, it had $17,000 in revenue. This year, it is expected to bring in $3.76 billion. Under Armour (UA) has been investing in high-profile endorsement deals with athletes like Stephen Curry and Muhammad Ali and building up its women's business.
8. Pirch Creates New Home-Shopping Experience
San Diego-based Pirch is a high-end home store whose founders strive to make the experience of shopping "inspirational and joyful." The retailer builds stunning, expansive showrooms. Baristas greet customers by offering them a custom latte. Shoppers can try out all of the products, including an aromatherapy shower and a heated toilet. Pirch is a pioneer in making its stores a destination when shoppers are increasingly going online.
9. Kohl's Reinvents the Department Store
Kohl's (KSS) is American women's favorite place to shop for clothes, according to a recent survey. The department store chain, which traces its roots to Wisconsin in 1962, offers deep discounts on national clothing brands such as Nike (NKE), Vera Wang and Izod. Analysts say the thrill of finding good deals keeps bargain hunters coming back for a savvy mix of brands and value.
10. EDITD Shows Real-Time Purchases
EDITD is a technology company that helps retailers like Target (TGT), Gap (GPS) and Asos have "the right products, at the right place, at the right time." The English company tracks what people are buying in real time. This helps retailers make better merchandising decisions and restock items faster.
11. Trader Joe's Makes Brand Names Obsolete
Trader Joe's sells twice as much a square foot as Whole Foods yet offers very few brand names. Consumers view the 57-year-old California firm as high-quality but inexpensive (many staple products are half the price of other retailers). The creativity of the in-house products is also important. Some of the most popular products include Chili-Lime Chicken Burgers, Cookie Butter (a cookie-flavored nut butter), corn and chili salsa.
12. Lululemon Defines Athleisure
Lululemon (LULU), which started in 1998 in British Columbia, was arguably the first company to offer women workout clothes they wanted to wear all the time. Now, analysts say the "athleisure" trend will likely become a permanent part of the retail landscape. The company now counts Nike and Under Armour among its copycats. Lululemon is continuing to innovate — its "anti ball-crushing" pants have become hugely popular with men. It's also expanding ivivva, its line for young girls.
13. Pet Food Express Leads in Conscious Capitalism
It's easy to see why Pet Food Express, which has more than 50 stores in California, has a huge cult following. The 19-year-old company will undercut competitors' prices by 10 percent and welcomes pets into its stores. It also pours profits into pet rescue and adoption, having donated more than $1.7 million in 2013 alone. Pet Food Express is known for offering workers excellent pay and benefits, and is routinely ranked as one of the best companies to work for.
14. Swipely Offers All-in-One Marketing, Payment Platform
Swipely is a platform that helps thousands of small retailers and restaurants attract and retain customers. The company, founded in 2009 in Rhode Island, tracks point-of-sale, sales, and customer data so retailers can see what's working — services that were previously only available to larger companies. Swipely's companies now post $4 billion in annual sales.
15. GameStop Prospers in Digital Transition
In the age of e-commerce, many people assumed that video game retailer GameStop (GME) — which dates back to 1984 — would go the route of book, music and video stores. But the Texas firm has been able to get customers in stores to purchase digital content. It's cultivated retail locations as places where young men can socialize, meaning that online competitors haven't made a dent in business. The company also has trade-in and loyalty programs that are unrivaled by competitors.
16. Stitch Fix Changes How Women Shop for Clothes
Stitch Fix eliminates the hardest part of shopping: making choices. With its services, women don't have to step foot inside a store or browse shopping websites to find clothes they like. The San Francisco company's stylists curate items for customers based on an extensive profile of their style preferences, sizing, and body types, and send them a box of selections every month. Customers can try on the clothes at home and send back whatever they don't want to keep. Over time, the service gets increasingly accurate in predicting specific customers' style preferences, thanks to an algorithm that learns from customer feedback.
17. Aldi Figures Out How to Be Cheaper Than Walmart
Aldi — a German firm that has been called the best grocery chain in the U.S.– offers cheaper prices than Walmart (WMT) by offering a lean selection of items that's heavy on house brands. Aldi also saves money by requiring customers to bring their own shopping bags and bag their own groceries. The chain, which dates back to 1913, has nearly 1,300 US locations, mostly in the Midwest and East, and plans to open 650 more U.S. stores within the next five years.
18. Abine Protects Consumers With 'Fake' Credit Cards
The privacy firm Abine, founded in Boston in 2008, has developed a service called Blur that generates "fake" credit-card numbers to protect consumers from hackers. When a user is ready to make a purchase, Blur will randomly generate a masked card — a one-time-use credit card number, expiration date and security code. The card is only authorized for a specified amount and after a single use, it will be destroyed. That way, no customer information can be stolen.
19. Interior Define Makes Customizable Furniture Affordable
Interior Define, founded in 2014 in Chicago, builds every piece of furniture on demand and will customize everything, including size, shape, color, fabric, filling, and frame. With an average price point of about $1,700, Interior Define is targeting customers who have graduated from Ikea furniture but can't afford designer brands.
20. Amazon Pioneers in the On-Demand Economy
Since its 1994 founding, Amazon.com (AMZN) has continued to innovate This year, the company started offering one-hour delivery for members of its Prime service and expanded its grocery delivery business to New York City. The company also announced a new gadget called the Dash Button, which will make it easier for consumers to order household items, such as detergent, when they are running low.
21. CVS Stops Selling Cigarettes
CVS (CVS) shocked the retail industry last year when it made the decision to stop selling cigarettes and other tobacco products at its stores, saying tobacco has "no place in an environment where healthcare is being delivered." The decision was expected to cost the 52-year-old Rhode Island company about $2 billion in annual revenue, but the pharmacy chain made up some lost revenue by charging a new premium to Caremark customers who fill prescriptions at pharmacies that sell tobacco products. The change gives Caremark customers a major incentive to fill their drug orders at CVS.
22. Restoration Hardware Opens Design Galleries
At a time when many retailers are shutting down physical stores or downsizing existing ones, Restoration Hardware (RHI), which was founded in 1980, is opening even bigger stores — and sales are booming. The California company has been opening massive "design galleries," which are larger than its typical stores, and have a much wider selection of products. Restoration Hardware's same-store sales soared 20 percent in 2014.
23. T.J. Maxx Redefines Discount
T.J. Maxx-parent TJX Cos. (TJX) has been called the most powerful apparel retailer in the U.S. The Massachusetts company, which also owns the discount retailers Marshalls and Home Goods, frequently floods its stores with new merchandise but limits the amount of each product it sells to keep bargain hunters coming back again and again. The company, founded in 1976, also aggressively trains its buyers to keep costs low.
24. Wanelo Make It Really One-Click Easy
Wanelo, founded in 2011 in San Francisco, is a popular online shopping community where users find and share images of cool products. Unlike Pinterest, clicking on a product's image on Wanelo will take users right to the website where they can purchase it. From August 2013 to August 2014, Wanelo grew from 1 million members to 11 million.
25. Adore Me Brings New Strategies to Lingerie
Adore Me, founded in 2011 in New York, has applied the strategies of fast-fashion retailers like Zara and Forever 21 to the lingerie business. Adore Me bras and panties run about $39 total, while a single bra at Victoria's Secret costs between $50 and $60. The brand sells plus sizes, while Victoria's Secret is criticized for its limited selections.
M