Duende A.M.P. Fest (Pompano Amphitheater- Pompano Beach)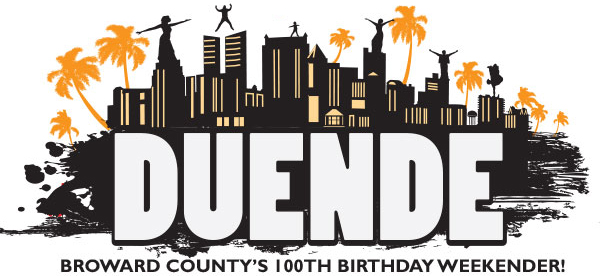 * Duende A.M.P. Fest.
You got a band?
Don't say that Jeff Eats never did nothing for you (look! down below!).
Jeff Eats and Mrs. Jeff Eats are gonna be there for the whole shooting match:
Sunday, October 4th- 2015
3pm – 6:30pm Preliminary rounds of "The Most AMPed Band" competition | ARTwar starts
6:30pm – 10pm Main Performances: | Sammy Figueroa | Otis Cadillac
The Jason Taylor Foundation Bluapple Poetry Network and Body and Soul Dance Theatre
The event is FREE- for everyone, including non-combatants!
You- non-combatants needing info…pompanobeacharts.org.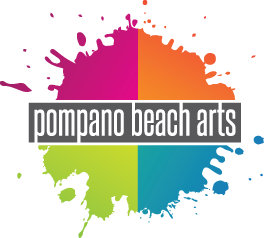 Gonna be fun!
__________________
Duende A.M.P. Fest" Issues Call to Musicians in All Genres
Pompano Beach Amphitheater to Feature Most AMPed Band Contest and ARTwar
September 8, 2015
BROWARD COUNTY, FL – The Pompano Beach Amphitheater is proud to be participating in Broward 100's Duende. In preparation for the grand finale weekend of the county's centennial celebration, Broward 100 and the amphitheater are issuing a call to musicians to participate in the Most AMPed Band contest. Bands are encouraged to upload their videos of original songs to facebook.com/pompanoamp where submissions will be chosen by a panel of industry experts. The top ten bands will be performing at the amphitheater as part of Duende A.M.P. Fest on Sunday, October 4th. The winning band will be the opening act for the evening's headliners. Deadline for submissions is September 23, 2015. For more details about this free event for the community please visit, www.pompanobeacharts.org .
" We are looking to showcase south Florida's best musicians and bands during this finale of Broward's centennial celebration" said Byron Swart, Artistic Director of Pompano Beach Arts. "Leading industry professionals from Live Nation, AEG, Audacity Records and other notables will judge the entrants and select the ten finalists and winner. We are encouraging all genres and we look forward to discovering some amazing talent!"
How to Enter:
1. Upload a video of you/your band performing (PG please) to YouTube by Wednesday, September 23rd;
2. Upload your link to The Amp's Facebook's page at facebook.com/pompanoamp
3. Send the link, your portfolio (short bio, photo for promotion, samples of music, website/social media links to Byron@ccc-arts.org with subject line AMP FINALE
The top ten bands will perform on Sunday, October 4th from 3-6pm. At that time, judges will determine the winning band that will open for the event's featured performers including Sammy Figueroa, Otis Cadillac, The Jason Taylor Foundation's Bluapple Poetry Network and Body & Soul Dance Theater.
Duende A.M.P Fest will also feature ARTwar! Canvas against canvas, twelve local visual artists will pit concept, technique, brush strokes, paints and creation against one another. Watch and cheer for your favorite artist as an exhibition of the creative process unfolds before your eyes. Each artist will be allotted 45 min to demonstrate their talents, creating a new work of art that will determine whether they move onto the next round or are simply eliminated.
ARTwar will feature an array of noted artists including FRIKS84, Anthony Hernandez
Gabriela Martinez, Lori Pratico, Rei Ramirez, FIFTYTHREE, Ivan Roque, SURGE, Todd the Painter and Ruben Ubiera. Judges include Julia Black Andrews, Executive Director for Coral Springs Museum of Art; Leah Brown, Co-Director, FATVillage Arts District; Peter Symons, Co-Director, FATVillage Arts District; and a representative from Jerry's Artarama.
The winning artist will receive $1000 in supplies from Jerry's Artarama.
For further details contact Byron Swart at Bryon@ccc-arts.org
.