DISH OF THE WEEK (Sunday- 8/30/15- Bambini's Garden Pizzeria- Delray Beach)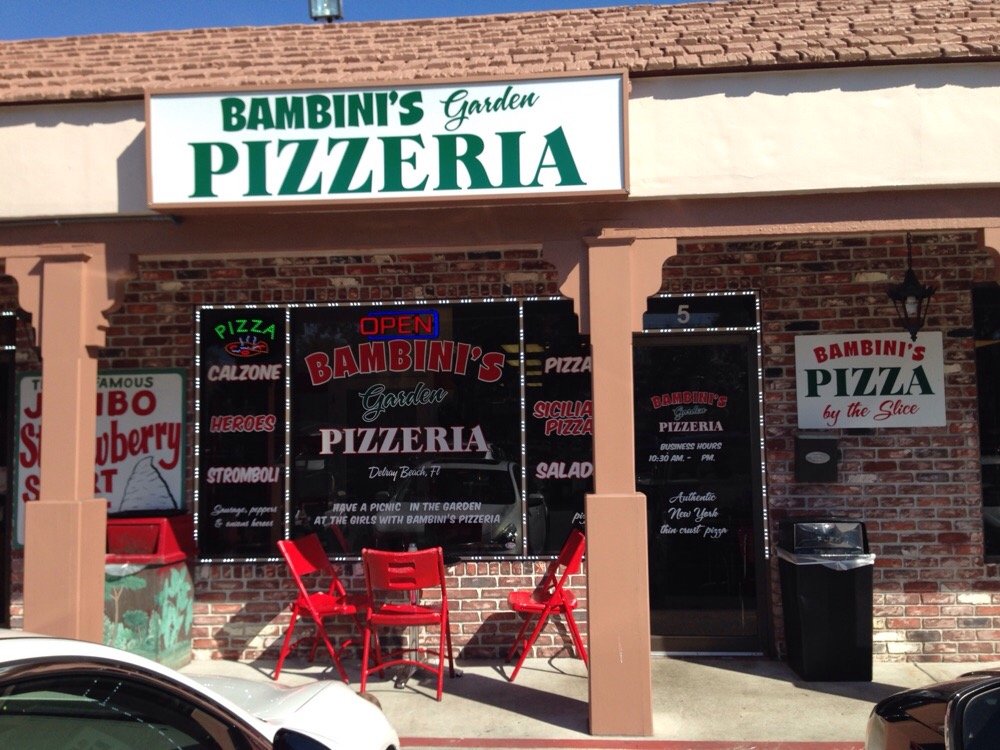 ***** DISH OF THE WEEK (Sunday- 8/30/15)
One of Jeff Eats' favorite menu items…
10″ CHICKEN PARMESAN SUB
$7.99
Bambini's Garden Pizzeria
14466 Military Trail
Delray Beach
561) 638-6442
bambinisgardenpizza.com
Latest Review: 3/3/15
If you wanna eat an absolutely off-the-chart-delicious chicken parmesan sub- then you gotta try Bambini's Garden Pizzeria.
Rather than spin you a whole new tale, checkout Jeff Eats' Bambini's- 3/3/15 "writeup" reprinted down-below…
Trust me on this one, this joint's stuff is dynamite!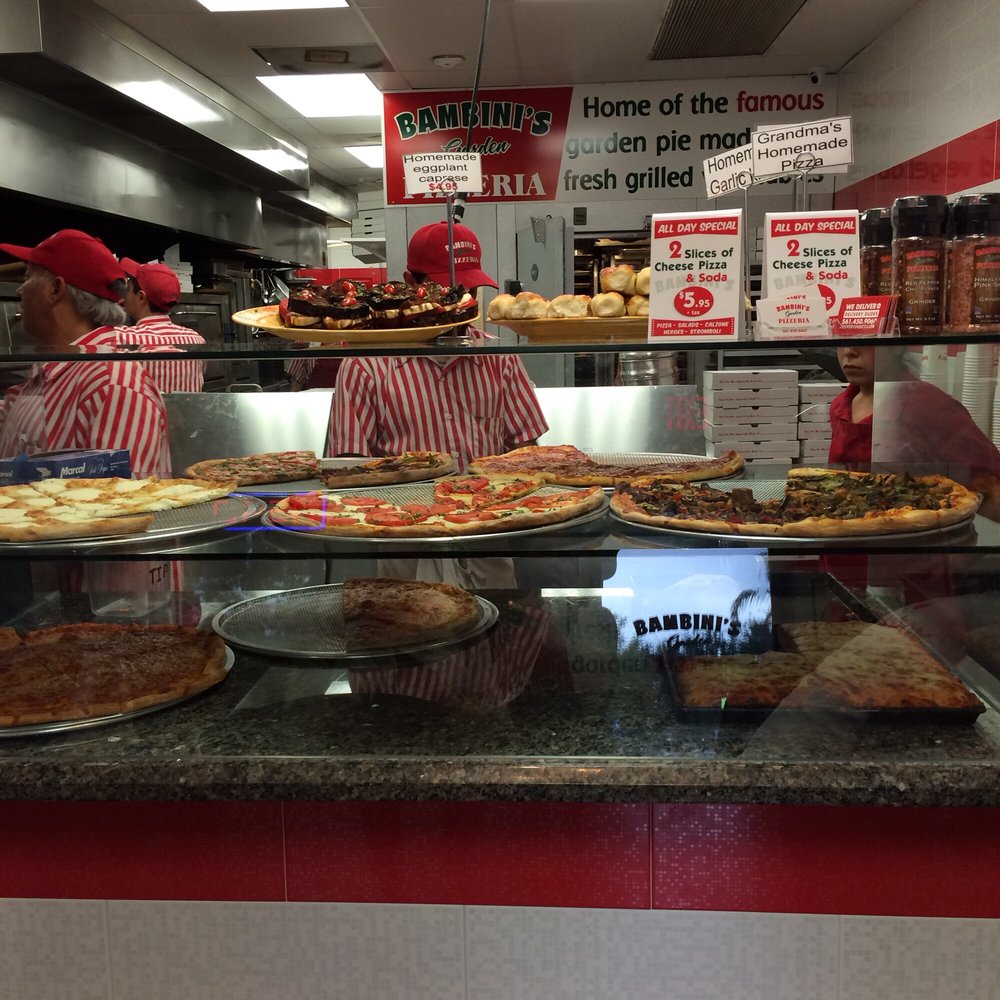 __________
Bambini's Garden Pizzeria (Delray Beach)
Posted on March 3rd, 2015 · Delray Beach Fast Food Italian Pizza Subs/Salads
***** Bambini's Garden Pizzeria, 14466 Military Trail, Delray Beach, Florida 33484, 561) 638-6442.
This is a real simple tale to tell…
If you want some of the most delicious New York Style pizza, hot/cold subs, stromboli- down here in sunny South Florida…get yourself over to Bambini's Garden Pizzeria in Delray Beach.
Just so you know, the joint is owned by the same folks that own- The Boys Farmers Market in Delray Beach (see review 10/17/14) …Bambini's is basically a takeout, but there is limited indoor/outdoor seating.
This past Sunday afternoon, Jeff Eats and Mrs. Jeff Eats had a bunch of friends over to our home in Boca Raton…to feed the hordes of people- we picked up from Bambini's 2- 20″ cheese pizzas ($14.99 each), 1- 20″ meatball pizza ($16.99), 1-20″ white pizza ($17.99), 3- 10″ chicken parmesan subs ($7.99 each), 3- 10″ eggplant parmesan subs ($7.99 each), 4- 10″ sausage/peppers/onions subs ($7.99 each), 3- pepperoni Stromboli ($9.99 each) and I am telling you EVERYTHING was delicious.
No fooling here, Bambini's stuff literally blew Jeff Eats, Mrs. Jeff Eats and our friends away.
For what it's worth-Jeff Eats had been hearing about this joint for months- and this past Sunday was the day "I" decided to give it a shot. The pizza was as close to perfect as can be… thin crispy crust, sweet sauce- the subs' fillings were dynamite/the semolina seeded bread was terrific, the prices- tons of food for cheap money!
No crapping you guys, I couldn't have picked a better joint for this particular home-event!
Bambini's Garden Pizzeria is an absolute must try.
To make sure we are straight on the facts… basically a takeout, limited menu (stromboli, subs, wraps, salads, pizza)- and if you are wondering, the joint "does pizza by the slice."
Bambini's website-bambinisgardenpizza.com- is kinda useless, no menu info provided.
Bambini's Garden Pizzeria is open Monday-Thursday & Saturday 10:30am-9pm, Sunday 10:30am-7pm.