Boca Black Box Center for the Arts (Boca Raton)
* Boca Black Box Center for the Arts.
The below-"article" originally appeared on 8/18/15. I just wanted to give you guys a quick update..
Last night, Jeff Eats and Mrs. Jeff Eats attended a "family & friends" event at Boca Black Box…I'm thinking that about 200 people "got" to experience this brand new theater in action.
The skinny- Boca Black Box has a small beer/wine bar- no food is served – 250 theater seats. Just between us, every seat-works (great sight-lines), terrific sound system/lighting system, large stage which is also equipped with a large "hidden" movie screen…
Last night's event, headlined comedian-Sarge who killed for one solid hour! If you haven't seen Sarge, go see the guy- he puts on a fabulous-hilarious show! You can checkout Sarge's act/schedule at iamsarge.com.
Jeff Eats' take…I loved the joint. Boca Black Box is going to develop a huge following- of people looking to see top-notch comedians and other artists in a closeup-intimate theater setting. Real simple formula at work here, you buy a ticket-you see the show, no drink minimums/no food minimums, no servers roaming the facility during the show, no drama!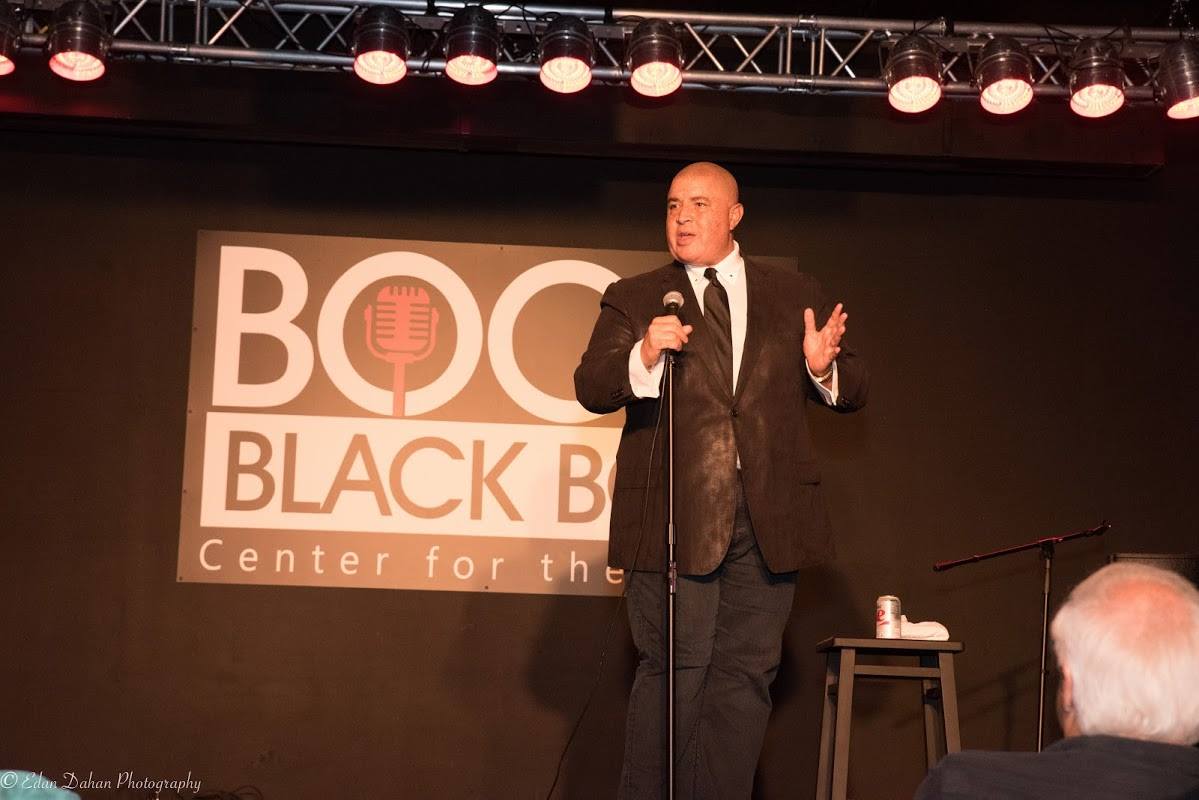 _________

Posted August 18, 2015
* Boca Black Box Center for the Arts, 8221 Glades Road #10, Boca Raton, Florida 33434, (561)483-9036.
Got something really good for you guys- Boca Black Box Center for the Arts located in Boca Raton.
Bet you a buck, that most of you guys never even heard of the joint…
Long story short, a day or so ago- Singer Productions one of South Florida's premier entertainment production companies- opened a new "250 seat theater"- Boca Black Box Center for the Arts…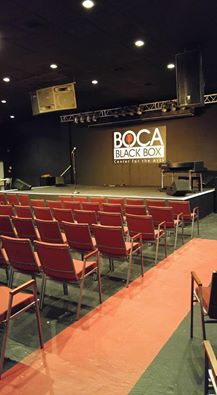 All Jeff Eats can tell you is- that you gotta checkout (bocablackbox.com) Boca Black Box's initial- lineup of "acts"-no fooling around, some really top-shelf comedians and music acts- are booked!
From what I'm hearing- Boca Black Box's state of the art sound/light systems, seating, separate wine-bar and seasoned management team- have the earmarks of an absolute homerun- so if you're into live comedy/music "shows" you now know about South Florida's newest player long before almost-anyone else!
Like I said a few seconds ago, the joint just-opened (soft opening)- so basically nobody even knows that Boca Black Box even exists…
Be smart, stay on top of this "situation" because when word gets around- Boca Black Box's tickets- are gonna be a hot-commodity!
Jeff Eats hasn't been "there" yet- down below are some of the shows that Jeff Eats and Mrs. Jeff Eats are gonna try and get to! Suffice it to say, I'll update you guys on what's-what once I've seen the joint in action for myself.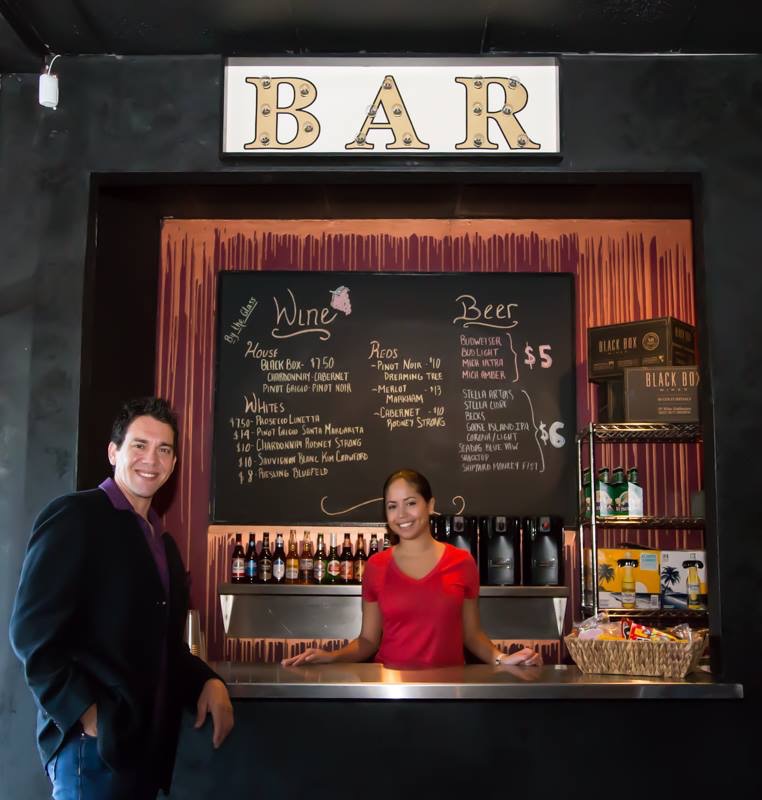 from bocablackbox.com
Welcome to Boca Black Box
Boca Black Box, a center for the arts, specializes in quality entertainment for all ages. The Box will be bringing in live comedy, drama, music as well as offering fundraising opportunities for the Boca community. Our management team has been producing shows for other venues for over 20 years and now has combined their skills and talents to bring it all under one location. Our team has produced shows such as, The Ultimate Thriller "The Michael Jackson Tribute", Three Hysterical Broads off Their Medication, That's Funny You Don't Look Jewish, just to name a few.
What is a Black Box Theatre? According to Wikipedia, A black box theater consists of a simple, somewhat unadorned performance space, usually a large square room with black walls and a flat floor. It is a relatively recent innovation in theater.
If you are looking to see a comedy show, a drama or even a musical, come on down to the Box, your first choice for quality entertainment.
Box office: 561.483.9036
________
Just a "taste" of Boca Black Box's current lineup…for complete lineup/tickets/info bocablackbox.com.