Phlorida Pretzel (Boca Raton)
* Phlorida Pretzel, 168 Northwest 51st Street, Boca Raton, Florida 33431, (561) 910-1846.
To the Owner of Phlorida Pretzel:
Yesterday which was Thursday 8/27/15, Jeff Eats wanted to "try" Phlorida Pretzel- had heard some real nice things about your handmade "philly" pretzels from my friend Steve. I checked your website (phloridapretzel.com ) and it indicated that your store's Summer Hours were: Tuesday-Friday 8am-5pm, Saturday 8am-3pm. At 4:31pm, from my car- I called your phone number 3x and no-one answered- not even an answering machine! When I got to the store at 4:36pm, your lights were out and your door was locked. By the way, there was no sign on the door/window "Closed For Emergency"- "Closed For Death In The Family"- "Closed To Go To The Gym"- "Closed For Gas Leak"- "Will Be Right Back"…nothing! So much for trying your pretzels!
By the way, if your business is called Phlorida Pretzel why this sign?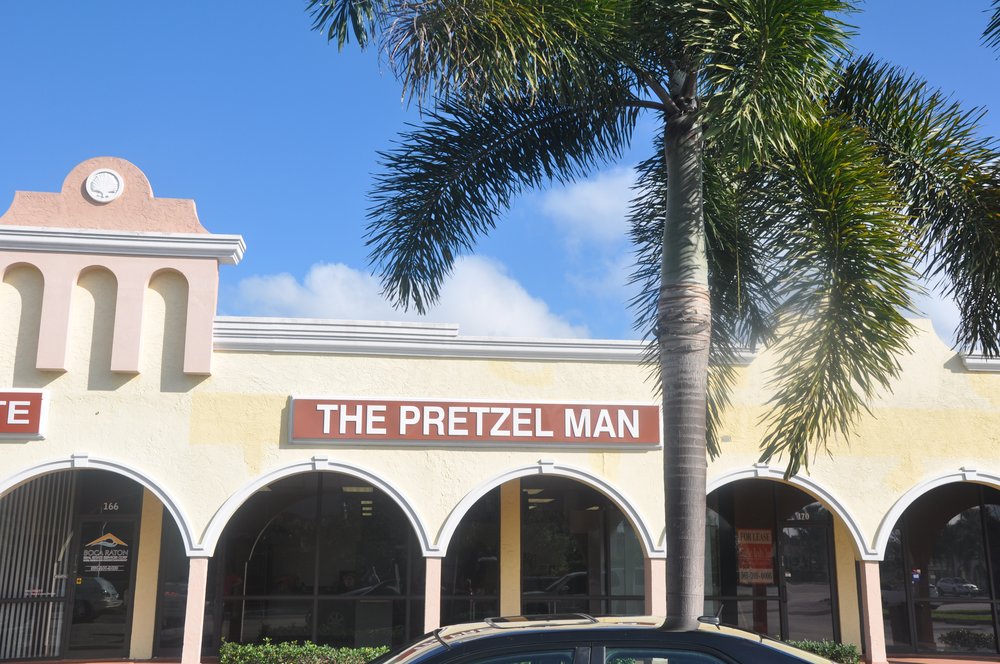 Finally, the really sad part of this story- is that I was kinda looking forward to trying your pretzels and then hopefully telling Jeff Eats' readers this morning- as to how good they were! C'est la vie!