The Martin & Lewis Tribute Show (Coral Springs Center for the Arts- Coral Springs)
* The Martin & Lewis Tribute Show.
Jeff Eats has seen this show- trust me, very-entertaining!
You can catch tickets at, coralspringscenterforthearts.com.
One final thought…
Ever notice that the straight-man's name (with the exception of Allen & Rossi) always came/comes first in the act's name? Martin & Lewis, Abbott & Costello, Laurel & Hardy…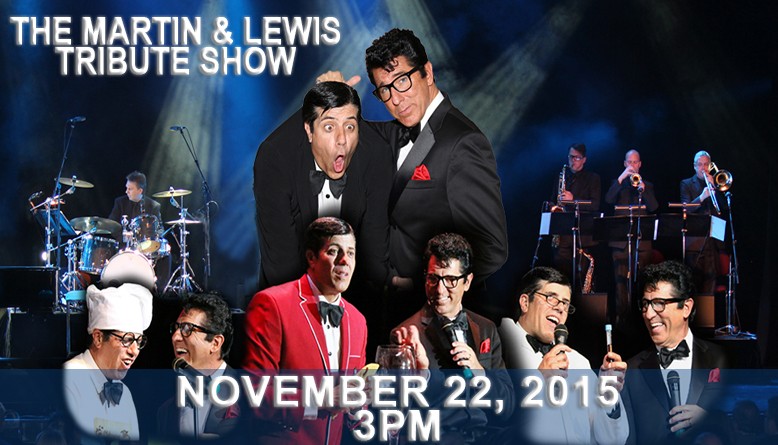 Come join us for an afternoon of great music and hysterical comedy sketches as Tom Stevens and Tony Lewis, the world's BEST Dean Martin and Jerry Lewis tribute artists, bring their incredible one of a kind show to our stage for the first time. Performing with a live band, these two amazing performers will have you believing you are watching the actual Martin and Lewis as they've never been seen before incorporating such characters as The Bellboy, The Nutty Professor, The Chinese Chef as well as a few surprises.
This is classic entertainment for the whole family, bringing back…The Music, The Laughter and The Love of the world's most famous Musical/Comedy duo.