Rockn' Angels (Boca Raton)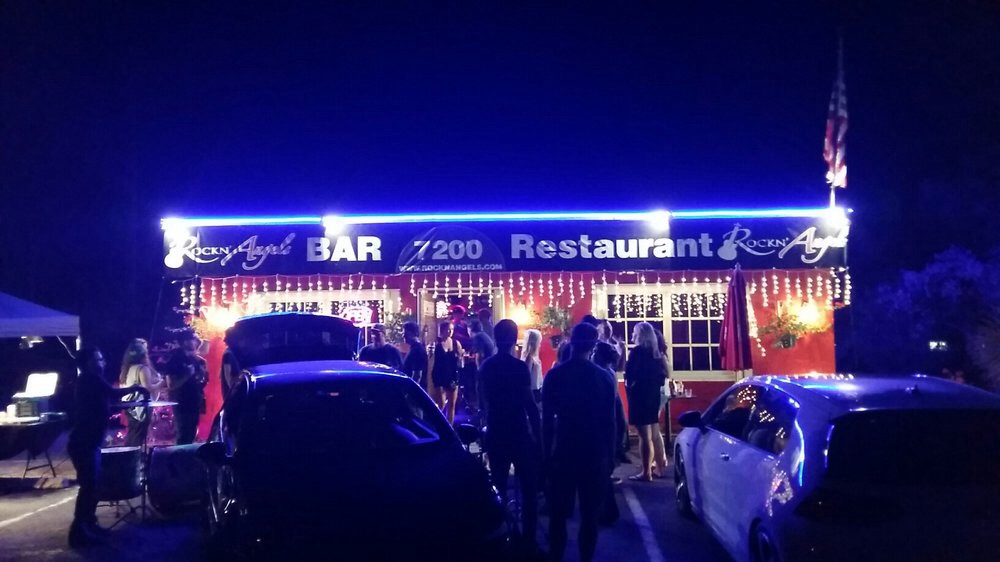 ***** Rockn' Angels, 7200 North Dixie Highway, Boca Raton, Florida 33487, (561) 327-6314.
Got something I think you guys will really enjoy, Rockin' Angels in Boca Raton.
For lack of a better "term"- we're gonna – call Rockn' Angels a "hole in the wall" dive-bar…full bar inside, tables/hi-tops inside, outdoor patio table seating, tvs, pool table, stage. The joint "seems" to have a perpetual "happy hour" working, all kinds of drink specials, a live music schedule, karaoke nights, poker nights- so forth and so on…
Jeff Eats and Mrs. Jeff Eats stopped in the other night- and the joint was packed-inside and outside…just between us guys, that's the way a dive-bar is suppose to be- packed! Keep it to yourselves, I'm thinking that Jeff Eats was the oldest person in the joint, with the average age being somewhere around "college" + 4 maybe 5. Hey! Jagger is something like 83 and he's still running around in his Members Only jacket!
Getting to the jist of the matter, Jeff Eats and Mrs. Jeff Eats eventually got a table and ordered up…Classic Rock Burger, 10 Angel Wings (honey garlic), 1/2 Rack of BBQ Ribs, Bacon Grill Cheese and I gotta tell you, dynamite! Between you guys and Jeff Eats, most people don't know- that many dive-bars have dynamite food- it's amazing what some cooks in the back of the house can crank-out from a flat top grill and a deep fryer.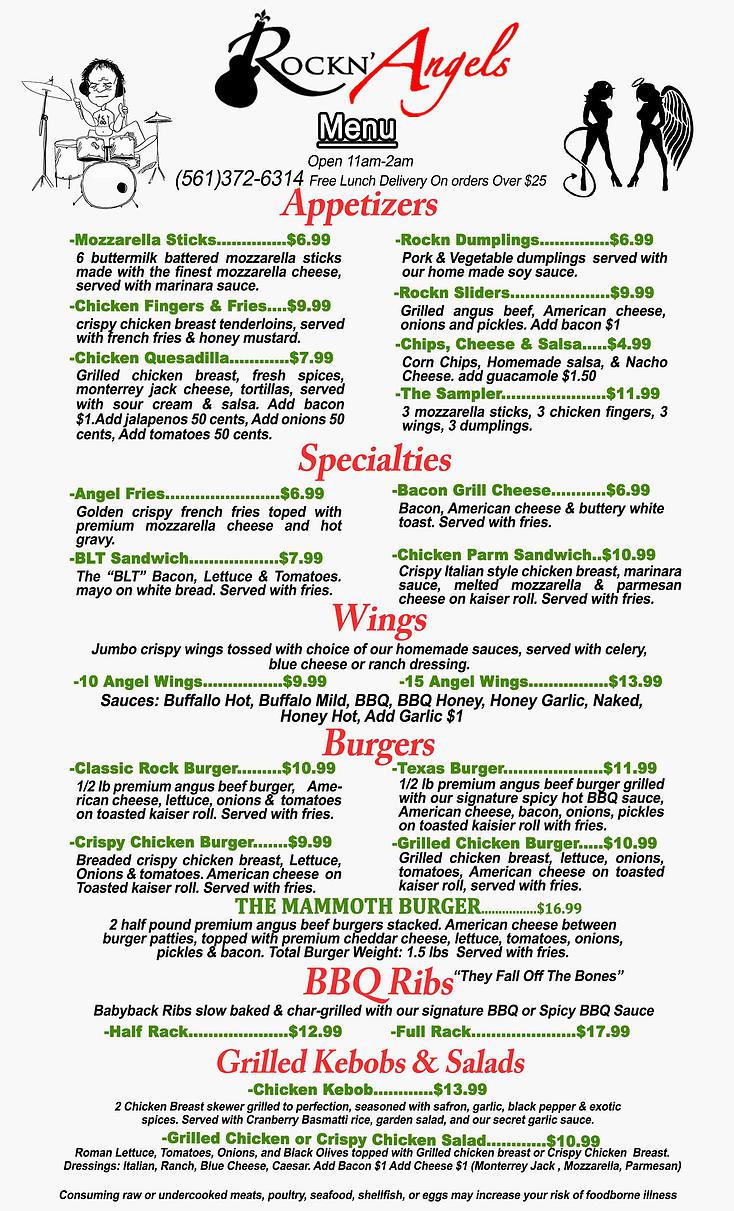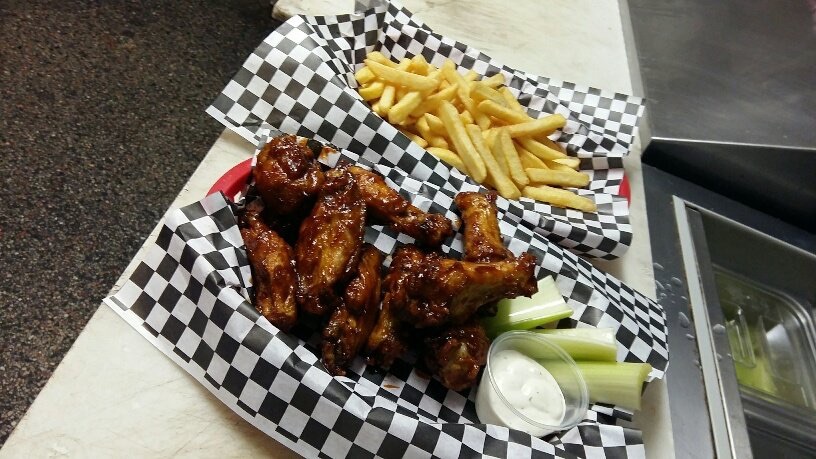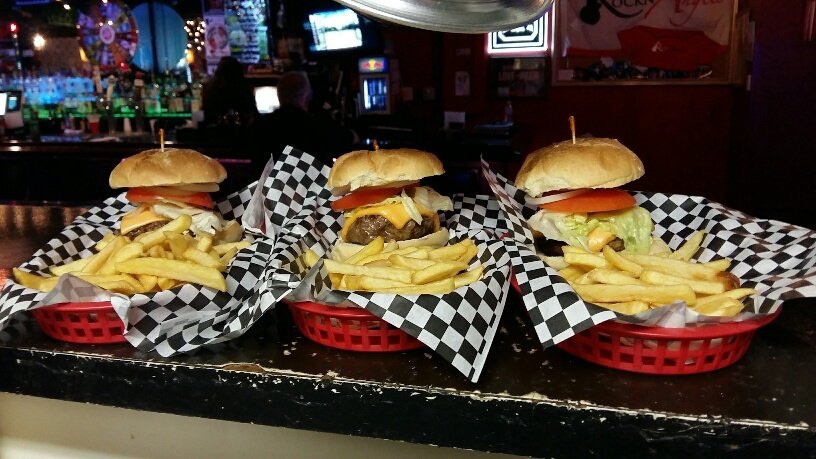 You can catch menu/prices/schedules/info at rocknangels.com.
Rockn' Angels is open 7 days a week 11am-2am.